Denai Bell: Innovator
Arrow and Axe combines creativity with the outdoorsy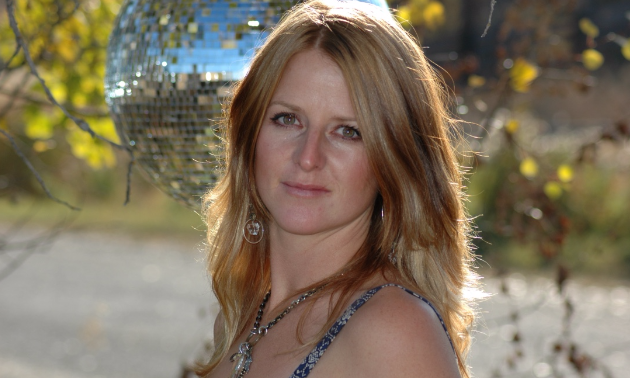 Denai Bell owns Arrow and Axe alongside her husband, Jarret, in Kimberley's Platzl. Denai is creative, social, outgoing and outdoorsy—just like her store. The quirky and original items up for sale in the store reflect what Denai is all about. Her retail space has invigorated the Platzl and Kimberley's community as a whole.
The nominator of Bell said, "Bell has established a retail outlet that has begun a revival in what was once a sad and dying downtown Platzl. Her unique vision has attracted visitors to Kimberley. The successful store opened in June 2015 and expanded in May 2016, and her husband, Jarret, has recently joined her in their venture."
How did you come to choose this line of work?
It happened very organically; every transition just seemed to lead me into the next. My travels continually lead me to workshops submersed in the crafts and arts of other countries and expanded my need to explore a variety of artistic modalities. My intrinsic need to make began during childhood but blossomed in my twenties after I finished university. I love to be busy and enjoy working hard. I knew whatever I chose to do as a career, I better love it, as I would be consumed by it.

What is it about your work that has you excited to get out of bed in the morning?

Our store is truly an expression of how my husband and I are impacted by our natural surroundings, the Kootenay community and our life as makers. What we make and sell feels authentic to our values, passions and inspirations. It makes us look at ourselves, how we can make things better, how we can contribute to a healthy community and how retail can be much more than just buying and selling.
Where do you like to spend your downtime in the Kootenays? 

We have an acreage in the St. Mary's Valley. This is where we rejuvenate with our kids, whether we are hiking, paddling, fishing, sledding or just lying in a hammock. The valley is where we connect with each other and nature.
What has motivated you throughout your business journey?

A constant reflection to ensure the artist's spirit is communicated in all that we do. When there is a true creative and authentic expression, an object is so much more than just a material thing.
Did we miss anyone? Meanwhile, if you think we missed someone who should have been nominated, we'd be happy to consider them for inclusion on next year's list. Click here to nominate your pick for the 2018 40 under 40 list.
2016 40 Under 40 List See who made the 40 Under 40 list in 2016.