David Read
Valley Hawk Security keeps a watchful eye on the Columbia Valley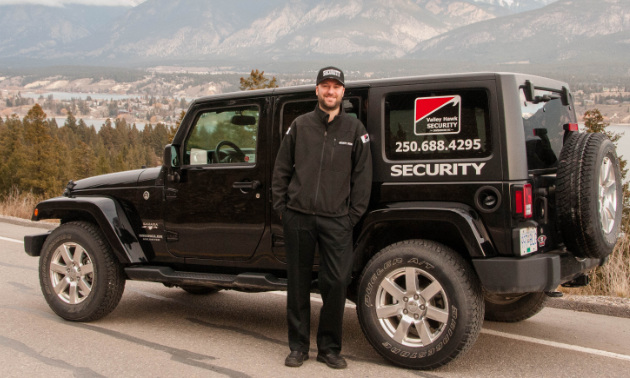 David Read started up Valley Hawk Security back in 2005 in an effort to ensure safety and peace of mind for Columbia Valley residents and business owners. By dutifully providing a full range of professional security services such as mobile patrols, security guards, alarm response, and property checks and house sitting, locals have been commending this young entrepreneur for his trustworthy service.
One of Read's nominators said, "David has been keeping the Columbia Valley safe for the past 13 years starting his company, Valley Hawk Security, at 23. With the Valley continuing to grow, David and Valley Hawk Security are proof that hard work and dedication are resilient to boom and recession. He brings peace of mind and his clients and employees love him."
Read shared his thoughts about how young entrepreneurs can make it in the Kootenays.
What qualities does a successful business person need in today's world?
Flexibility and perseverance.
Finish this sentence: Entrepreneurs need a lot more ____.
Support.
What's a common myth or misconception about entrepreneurship?
That it's easy and that you need lots of money.
What makes the Kootenays attractive to an entrepreneur?
The pace and the quality of life.
What trends have you observed in your community that might impact the local economy in the next five years?
The number one trend is the younger population and families who are moving to the Columbia Valley and are bringing more creativity and development to this area.