David Abenante
His journey a circle in motion, this Trail physiotherapist has come back to the place he started from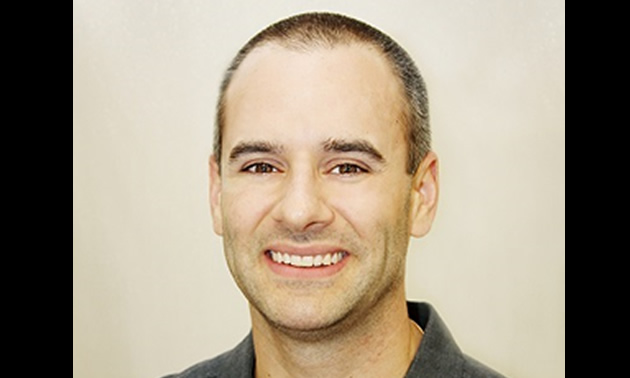 With deep small-town roots and an education from across the globe, David Abenante always knew that he would return home to the place he loved. The owner of Elite Physiotherapy in Trail now has a year of business knowledge under his belt and is looking forward to strengthening his ties to the community he grew up in.
Abenante answered a few questions for us, below.
How did you come to choose this line of work?
After experiencing a childhood knee injury that required physiotherapy, it became apparent that I had a great interest in the workings of the human body and how it repaired itself. After that initial experience I began my work experience and studies based around the study of human movement (kinesiology) and then continued on to a master's degree in physiotherapy.
What is it about your work that has you excited to get out of bed in the morning?
There are a few reasons that excite me about the career path I have chosen. The main reason is the ability to use my knowledge base to help educate and guide clients to a more healthy lifestyle by decreasing pain and symptoms. This in turn allows them to experience a better quality of life. One of the other reasons is the fact that I have the ability to reconnect with the locals in the smaller communities surrounding the town where I was born and raised. This allows me to practice physiotherapy in and amongst many of the individuals that helped shape me into the person I am today. I enjoy giving back and helping many of these individuals and others that are part of these close-knit communities through my physiotherapy.
What's your focus for 2016?
2016 is a big year for Elite Physiotherapy as this will be the first full year of operation. The goal is to stay with the original plan of quality care by looking at each client on an individual basis and providing an atmosphere of overall community wellness. Elite Physiotherapy has adopted a multidisciplinary approach to healing through the joint effort of its own registered massage therapist and by working directly with local general practitioners, surgeons, chiropractors, massage therapists and many other health care professionals. We at Elite strive to be better each day and provide the same level of quality care from the day we opened our doors till the day we close them.
Why did you decide to become an entrepreneur in the Kootenays?
My goal once accepted to the Master's of Physiotherapy program at the University of Sydney, Australia was always to return home to the Kootenays and provide a service to the City of Trail and surrounding communities. I always believed that I would be an owner in a local physiotherapy clinic in some capacity. The Kootenays were an excellent place to grow up with all the amenities easily accessible and that is why my wife and I have decided to raise our two young children in Trail, B.C.