Chantel Vincent
This business owner named her store after a Norse goddess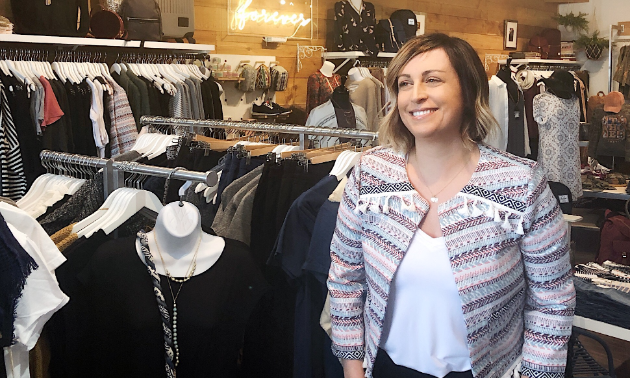 Chantel Vincent is the owner of Freyja Lifestyle Fashion and artistic director for the Wapiti Music Festival, Fernie's summer indie music gathering.
For over a decade, Vincent has been providing trendy clothing that reflects the tastes and styles of woman in the Kootenays. Frejya Lifestyle Fashion has become the number one fashion house in Fernie, emphasizing Canadian-made-and-designed attire.
One of Vincent's nominators called her "an influential individual in the small business community with innovative marketing and social media projects."
Vincent shared her thoughts about how young entrepreneurs can make it in the Kootenays.
What qualities does a successful business person need in today's world?
Adaptability is essential. Also, basic people skills!
Finish this sentence: Entrepreneurs need a lot more ____.
Hours in a day.
What's a common myth or misconception about entrepreneurship?
That it ever gets easy.
What makes the Kootenays attractive to an entrepreneur?
100 per cent the lifestyle. You can ski all morning and then hit the office. I'm home from work in five minutes with one stoplight. Also, its fairly untapped. There are many opportunities out here in the Kootenays.
What trends have you observed in your community that might impact the local economy in the next five years?
Technology! We are as social as we've ever been. I see this online social trend becoming an even bigger part of my business than it already is. I encourage all businesses to adapt. There are lots of great resources out there to help you. Contact your local chamber of commerce.