Andrea Ryman
Andrea Ryman has made a career out of doing what she loves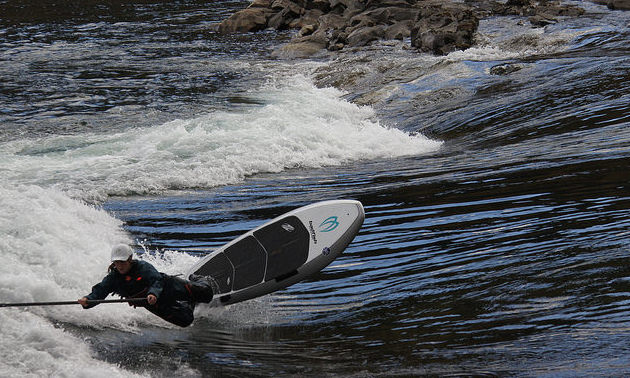 For many people, having their own business would be a dream come true. But to combine having your own business doing something you love and living in one of the most beautiful areas in the world is what Andrea Ryman has. Andrea, together with her husband, Chris, brought her love of paddling and the great outdoors to the Kootenays 10 years ago.
The Rymans started a rafting business together, and it has expanded into stand-up paddleboarding as well as multi-adventure tours to Ecuador.
Andrea answered our questions below:
How did you come to choose this line of work?
My love for the outdoors and my natural enthusiasm for connecting with others.
What is it about your work that has you excited to get out of bed in the morning?
I love being a part of others' vacations!
What's your focus for 2016?
Expanding paddleboarding in the area and offering all around wellness weekends.
Why did you decide to become an entrepreneur in the Kootenays?
The Kootenays is one of the most beautiful places on Earth. I wanted to share in the adventure!