Allissa Keane: Bringing wellness to the Kootenays
Allissa Keane followed her passion, and found her calling, when she started Fruition Wellness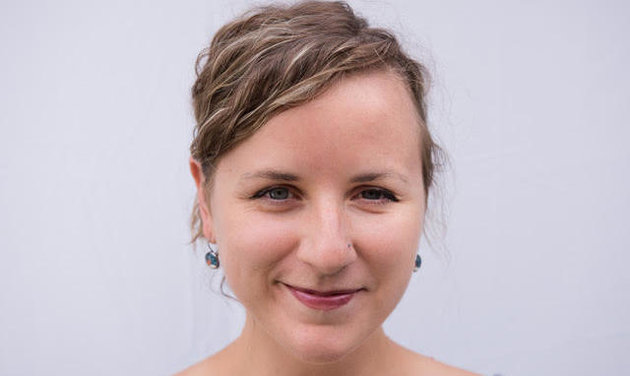 Allissa Keane has a passion for holistic medicine, and she nourished that by starting up her company, Fruition Wellness. With locations in Cranbrook and Kimberley, Keane is making it her mission to improve the health of her clients, specializing in women's health concerns.
Keane had several nominations. Here are some of the comments that were sent in:
"Allissa is passionate about holistic health and wellness, and is the creator behind the vision of a collaborative health and wellness centre where professionals come to work together for the betterment of their clients. She is a strong believer in the philosophy of educating, empowering and inspiring her clients; teaching them to own their own health. She has recently expanded, and opened a second clinic in Cranbrook at the Brook Centre where she is part of a women in business coalition. Allissa has a passion for helping women, and has focused her practice on specializing in women's reproductive health. Allissa has a strong business sense, and is currently the president of our local BNI Rockies chapter; she leads this group of dedicated business owners/professionals at a weekly networking breakfast meeting in Cranbrook. Allissa has passion, she is hard-working, innovative and is dedicated to growing her business in the Kootenays and supporting other business owners to do the same."
- Rachelle Langlois
"Allissa has worked so hard to get her business going and has been working hard to be one with the community. She truly cares for her clients and her goal is not to help herself but to help others."
- Leah Schmidt
"Allissa Keane is an acupuncturist with a passion for alternative health as well as having her finger on the pulse of social marketing. She reaches out to her target audience in a way that makes acupuncture relevant to everyday life in a western culture. She started in Kimberley just over a year ago with few connections in the community, and today is so well-connected and is an integral part of the healing community. Her vibrant personality coupled with a compassionate heart make her the success that she is."
- Tamara Goodrich
"Allissa Keane is definitely an up-and-comer in the area. Allissa understands a holistic business approach. From her branding, to her business plan, to client management, and the way she thinks about community; I have great respect for Allissa as a woman in business. Allissa is incredible at what she does and educates people on how her services at Fruition are a good investment. I have also watched her go into businesses and put on self-care education sessions for their employees. She is really passionate about what she does! I think if you asked Allissa about her business, you'd be impressed with how she started and how she plans to grow."
- Danielle Cardozo
Keane took the time to respond to our questions and share a piece of her journey with us.
How did you come to choose this line of work?
I took an interest in Chinese Medicine about 10 years ago, (when) my grandmother became a client of Troy & Yana Clamp with Revolution Acupuncture. I then became one of their clients and actually worked for them in their storefront for a summer when they first opened in Kimberley.
After that experience, my passion for holistic medicine grew; I first took my yoga teacher training and when that wasn't quite enough to fulfill me I decided to apply to a Chinese medicine program on the Lower Mainland. I was accepted and the next thing I knew, I was heading to the Coast to study acupuncture. I had been studying psychology and had worked in the mental health field prior to all this and am happy that I made the switch.
What is it about your work that has you excited to get out of bed in the morning?
After finishing school, adapting to practising on my own (without instructors hovering over my shoulder), and then learning the ins and outs of running a business, it took some time for the excitement of my profession to come back to me. Over the past year, the inspiration has returned. I decided that I largely wanted to focus on treating women's health conditions: fertility, cycle irregularities, PMS and the like.
I think women's health is largely overlooked in our current healthcare system and I see a gap that needs to be filled. I am very excited to help fill that gap and give women the support that they need.
Where do I like to spend my downtime in the Kootenays?
Paddle boarding on any of the fabulous lakes that surround our area, cycling (North Star) Rails to Trails, sweating it out at OneLove Hot Yoga in Kimberley, and walking our dogs down Mark Creek Trail.
What has motivated you throughout your entrepreneurial/business journey?
I am a big-time believer that we create our own lives and reality, so I spent a lot of time manifesting with positive thoughts, visualizations and actions. Knowing the truth in this has kept me motivated to trust the process of my business journey. Another motivator is that I am growing my business alongside other amazing and inspiring entrepreneurs in the Kootenays. I definitely do not feel like I am alone on the journey, and we have been such a support to one another along the way.
Did we miss anyone? Meanwhile, if you think we missed someone who should have been nominated, we'd be happy to consider them for inclusion on next year's list. Click here to nominate your pick for the 2018 40 under 40 list.
2016 40 Under 40 List See who made the 40 Under 40 list in 2016.