Alissa Bryden
Alissa Bryden takes the stress out of virtual accounting via her business in Rossland, B.C.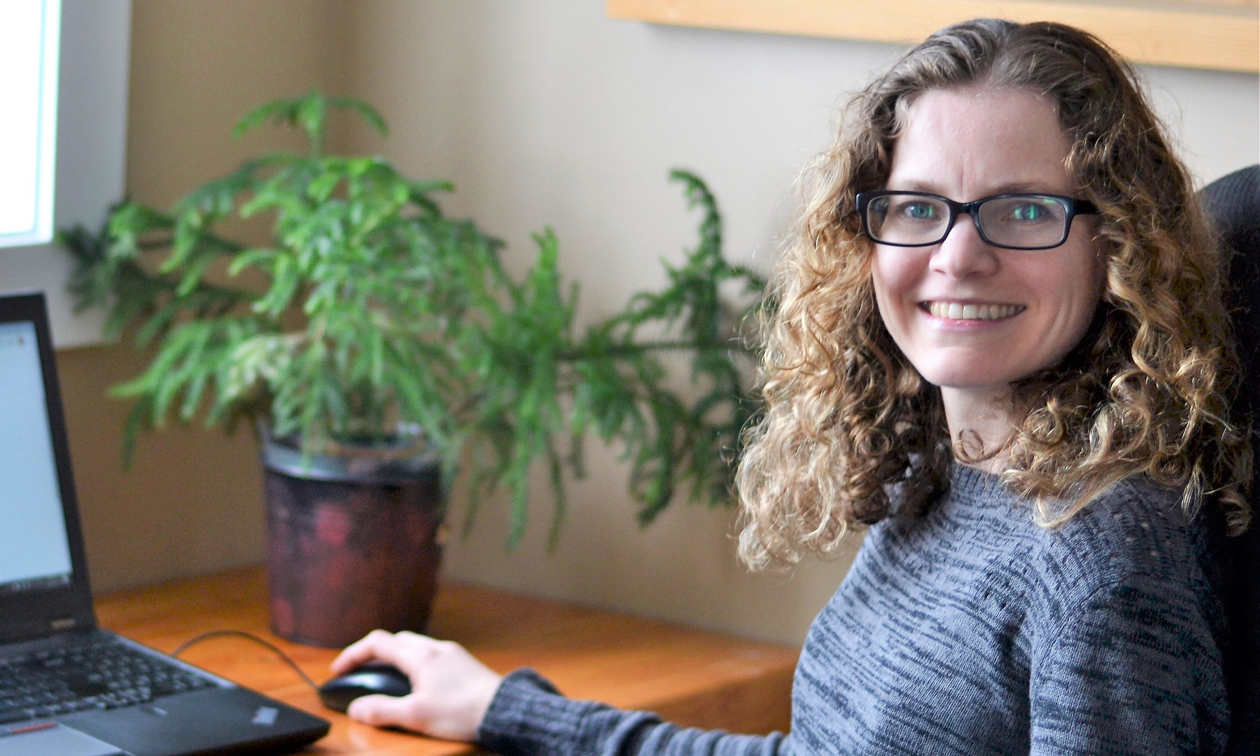 As the owner of Virtual Heights Accounting in Rossland, Alissa Bryden helps her clients with their virtual accounting needs in an efficient, stress-free manner. By using cloud-based software and apps, Bryden is able to streamline accounting processes and reduce the administrative workload placed on busy professionals.
How did you come to choose this line of work?
I was always passionate about entrepreneurship. My undergraduate degree was a business degree with a major in entrepreneurship and innovation. I graduated wanting to help small- and medium-sized businesses do better. It was later that I realized (with the help of an amazing mentor) that only through numbers could business owners make good decisions. This set me on the course to become an accountant. I started with my master's and later added my CPA, CA designation.
Working as an accountant, I noticed a shift, the technology was changing. Smaller businesses had greater tools available to them which allowed them to make better decisions. This shift seemed to only just be getting started in Canada but was turning the world's accounting scene upside down. In 2016, I dived in and opened a virtual CPA firm that focuses on using that technology to help businesses streamline their financial processes. It is a completely remote firm that serves clients across B.C. and Alberta.
What is it about your work that has you excited to get out of bed in the morning?
I love systems. All the administration paperwork that business owners hate – I hate too! That is why I love putting processes in place, so it gets done with the least amount of touch possible. Then I can help clients focus on the more important things - like growing their business.
Where do you like to spend your downtime in the Kootenays?
I live in Rossland and love enjoying the extras it has to offer with my family. This includes skiing at Red Mountain in the winter. In the summer, we typically go to Arrow Lakes or Christina Lake for water time or stay around Rossland and hit the bike trails.
What has motivated you throughout your entrepreneurial/business journey?
The belief that the traditional accounting firm structure and model can be truly revolutionized using current technology. I am motivated by the belief that there is more value that we can offer clients and I want to make sure I offer that. If they succeed, so do I and with offering them current and up-to-date financial information they can be in a place to make the right decisions at the right time.
What makes the Kootenays attractive to an entrepreneur?
The opportunities to fill your downtime in the great outdoors combined with an amazing place to raise a family.
What trends have you observed in your community that might impact the local economy in the next five years?
There continues to be an upward trend in employers offering remote work options to employees. This allows people to have the lifestyle they desire and not have to compromise on their career. It is great to see.