Alicia Gray: Finding the perfect balance
Alicia Gray decided to follow her heart—and so Bombshack in Rossland, B.C., was born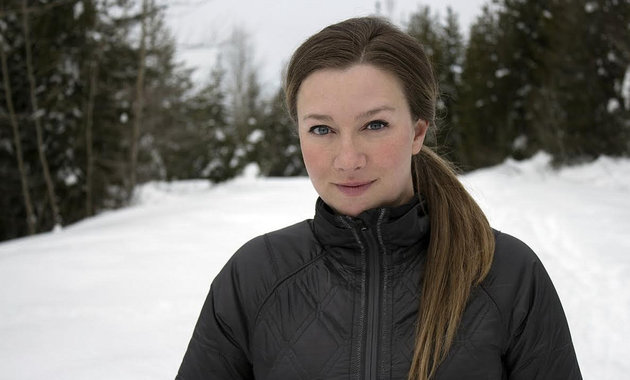 Alicia Gray is a Kootenay entrepreneur who feels great pride in her decision to follow her passion. It led her to open Bombshack, a retail store with exciting fashions for children and even some clothing and art and craft items that were created by local kids.
One enthusiastic fan of Bombshack sent this comment along with her nomination:

"Alicia is a strong pillar in her community of Rossland, and although Bombshack has not been open a full year, Alicia and her store have proven that such a vibrant and dynamic clothing store was needed in Rossland and area. As a shopper I have been very pleased that her stock is always priced competitively and . . . maintains excellent quality. Alicia is always friendly and helpful! She works very hard and is full of current ideas. Her enthusiasm for the younger crowd is not only encouraging but contagious. I believe her secret is; teens and preteens have a voice in her store. This inclusion is an invaluable asset.to the youth in the community. I feel this should not go unnoticed, and I wholeheartedly endorse Alicia and Bombshack for this award. Together they have proven that the community and surrounding communities are enhanced because of them!"
Gray answered a few of our questions to let us in on some of the biggest inspirations and motivating forces in her life.
How did you come to choose this line of work?
I have always been an entrepreneur. Owning and operating Bombshack is really the perfect amalgamation of all the jobs I have worked at and enjoyed. I am drawn to people, so I naturally find myself in the service industry. I worked and volunteered with children and youth for many years and have always been keen on starting my own business. This is the first time all those strengths and experience have come together. It's working and I love it.
What is it about your work that has you excited to get out of bed in the morning?
The people I will meet, teaching my kids they can do anything if they work for it, and sweeping my own floors make me excited! Customers who come to Bombshack can expect an exceptional and personalized shopping experience. I love the opportunity to teach my kids that it is never too late to follow your heart and create your own happiness and be successful. To show them that passion and hard work pay off and that nothing feels better than sweeping your own floors when you used to sweep someone else's.
Where do you like to spend your downtime in the Kootenays?
Outside! I am inspired by this wonderful place that we get to call home. Hiking to the Rossland Range cabins, mountain biking, playing in the river at Shoreacres with the kiddos and skiing at Red Mountain in the winter. These are some of my favourite spaces. No matter how rough the day, how long or dark or ragged, heading outside always bolsters me and brings me peace. With a renewed perspective, it is easier to parent, to write, to breathe and to be grateful.
What has motivated you throughout your entrepreneurial journey?
My family, both near and far. I have the most wonderful partner and children. My parents and siblings and their partners have all been incredibly supportive (not to mention my community). Knowing they are proud of me motivates me to keep on keeping on.