Aaron Davidson
Aaron Davidson's company, Cronometer Software Inc., is the mother of the brilliantly successful Cronometer health tracking app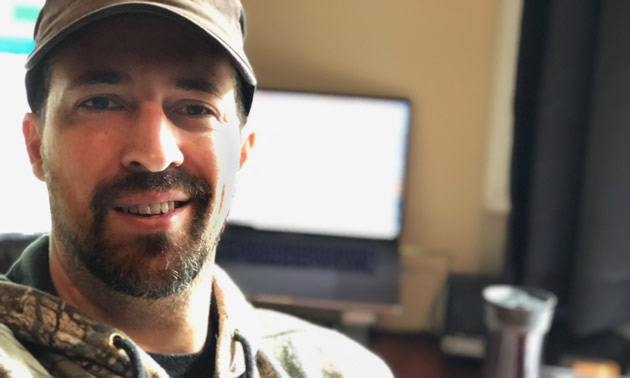 Aaron Davidson of Revelstoke has designed and marketed a nutrition, fitness and health tracking app called Cronometer. The app has become very popular in Canada and has a growing user base internationally as well.
We asked Davidson a few questions about his take on business success.
What qualities does a successful business person need in today's world?
A good grasp of technology and trends. Tech is a huge lever you need to use well in order to be competitive.
Finish this sentence: Entrepreneurs need a lot more _____.
Soft skills. I came from a software engineering background, and I'm very skilled and comfortable doing software and product development. But when it comes to all the other duties and responsibilities of running a company, I was very unprepared. My struggle has been to learn and develop skills doing all these other areas that are way outside my comfort zone and natural aptitudes.
What's a common myth or misconception about entrepreneurship?
There's little glamour to it in the early stages. When you're a small startup, you're both the CEO and the janitor! Be prepared for a lot of hard and random work.
What makes the Kootenays attractive to an entrepreneur?
The lifestyle! I had a dream to live in the mountains, be my own boss, and build a great company. There are actually a lot of very educated and talented people who have moved to the Kootenays and put their careers on hold, to enjoy the lifestyle. People with advanced degrees end up working in ski shops and serving coffee. Starting something here means you can offer those people their careers back, while keeping their awesome mountain lifestyle. There's a massive amount of talent to be unlocked in these towns, right under our noses.
What trends have you observed in your community that might impact the local economy in the next five years?
Remote work is huge and growing. It's going to completely transform small towns. The mobility of remote professionals means they no longer need to live in the cities. Attractive small towns are going to see a steady influx of remote workers. This will be great for economic diversity, but will also cause a lot of growth and pressure on housing and infrastructure.