40 under 40: The West Kootenay/Boundary list
Meet the West Kootenay and Boundary region nominees for our 40 under 40 list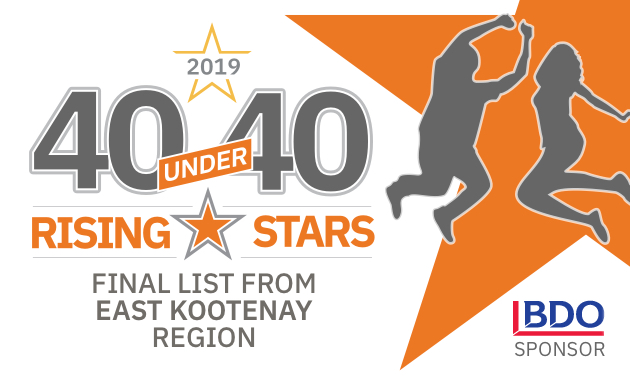 The readers have spoken! Each year, we ask our Kootenay Business audience to name their favourite local entrepreneurs under the age of 40. The result is our 40 under 40 list, a collection of the brightest rising stars in the region.
These are the nominees from the West Kootenay/Boundary region:
Castlegar
LOWELL BRADLEY,
owner
The Castle Theatre
Lowell Bradley is an entrepreneur with big dreams for the Castle Theatre. He has turned it into the perfect community venue, with arts, culture, live entertainment, alternative/art/foreign offerings and second-run Hollywood films.
Castlegar
CHRIS BRIEN,
partner
Pinnacle Professional Accounting
Chris Brien is an initiative-taker and a strategic thinker. Pinnacle Professional Accounting is committed to fostering growth of new business, engaging with community organizations, and encouraging arts and culture initiatives.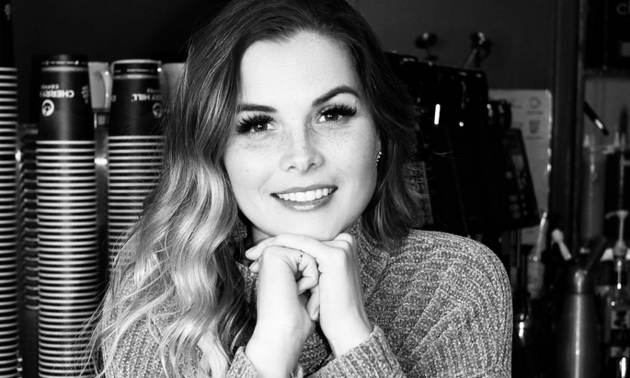 Castlegar
ROBYN KALNINS,
owner
Common Grounds Coffee House
Since taking over the family business, Robyn Kalnins has been embracing the rewards and challenges of being a Kootenay entrepreneur. At Common Grounds Coffee House, she sells fresh coffee, baked goods, borscht, kombucha and even some local artwork.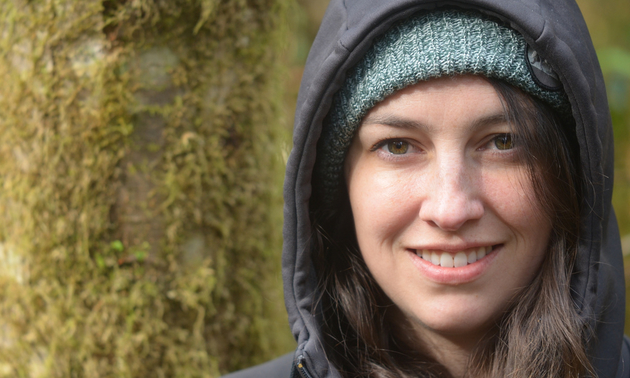 Castlegar/Trail
LETICIA NUGENT,
owner
Record Ridge Denture Clinic
Leticia Nugent has clinics in Castlegar and Trail to accommodate her growing client base. She comes from a long line of denturists but has her own individual approach to the profession, collaborating regularly with others in the field to continually grow and improve. Simply put, she takes pride in every smile she creates.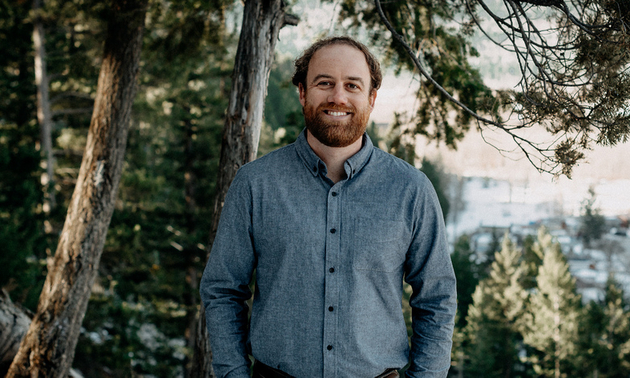 Golden
JASON JONES,
owner, landscape architect, principal
Larch Landscape Architecture
This award-winning entrepreneur uses his expertise in landscape architecture, environmental planning and design to create innovative structures for customers throughout the B.C. Interior.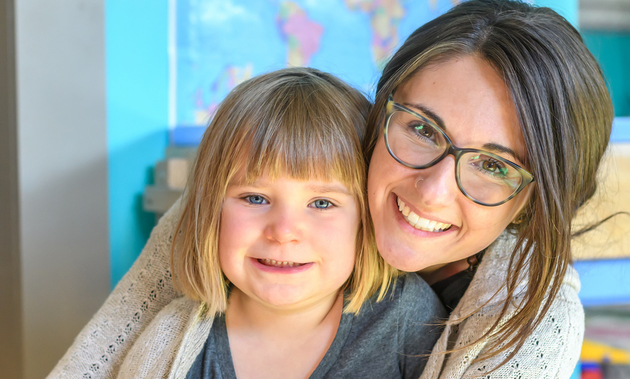 Grand Forks
JILLIAN SHANNON,
owner
Roots and Wings
This full-service child-care centre incorporates a unique blend of Montessori-style child care with modern and traditional practices, and the community has responded favourably—since the business opened in 2017, it has grown to more than double its expected capacity, serving over 50 local families.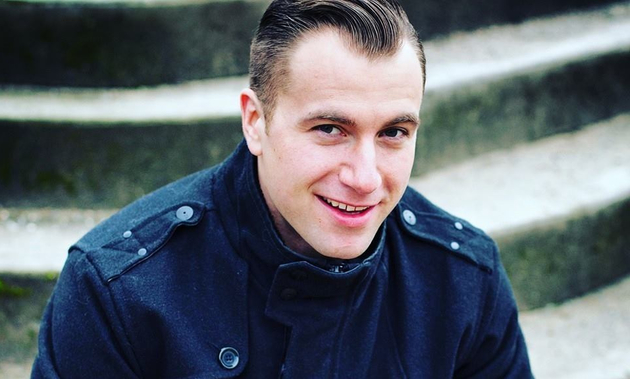 Nelson
CODY ABBEY,
owner
Maverick Fitness
Cody Abbey takes a caring, personalized approach to fitness—training and coaching his clients to reach their personal best. Maverick Fitness offers comprehensive programs, personal training and even some fitness classes for kids. Abbey brings extensive knowledge about nutrition and wellness to the job.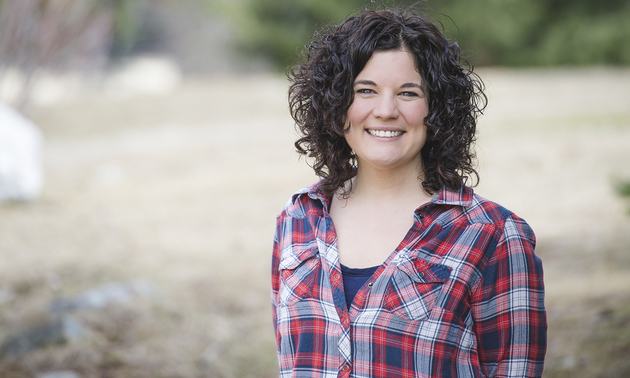 Nelson
SYDNEY BLACK,
executive director
Nelson & District Arts Council
In addition to her position with the Nelson & District Arts Council, Sydney Black is also the artistic director and founder of Black Productions. Her self-described superpower? "Grit. Once I've focused on an idea I will tirelessly see it through, even if it gets complicated."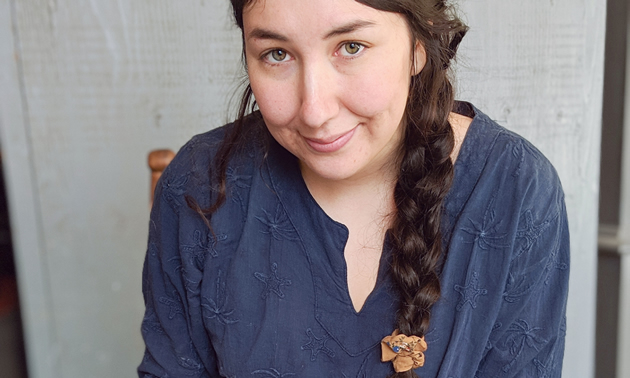 Nelson
YUKI KIANNA CONNE,
ceramic artist, owner
Yuki Kianna Studio
Yuki Kianna Conne handmakes ceramic creations from her lakeside studio on Kootenay Lake. Her inspiration comes from her surroundings and her community, and her creations are functional as well as beautiful. She graduated from the Kootenay School of the Arts Ceramics program in 2016.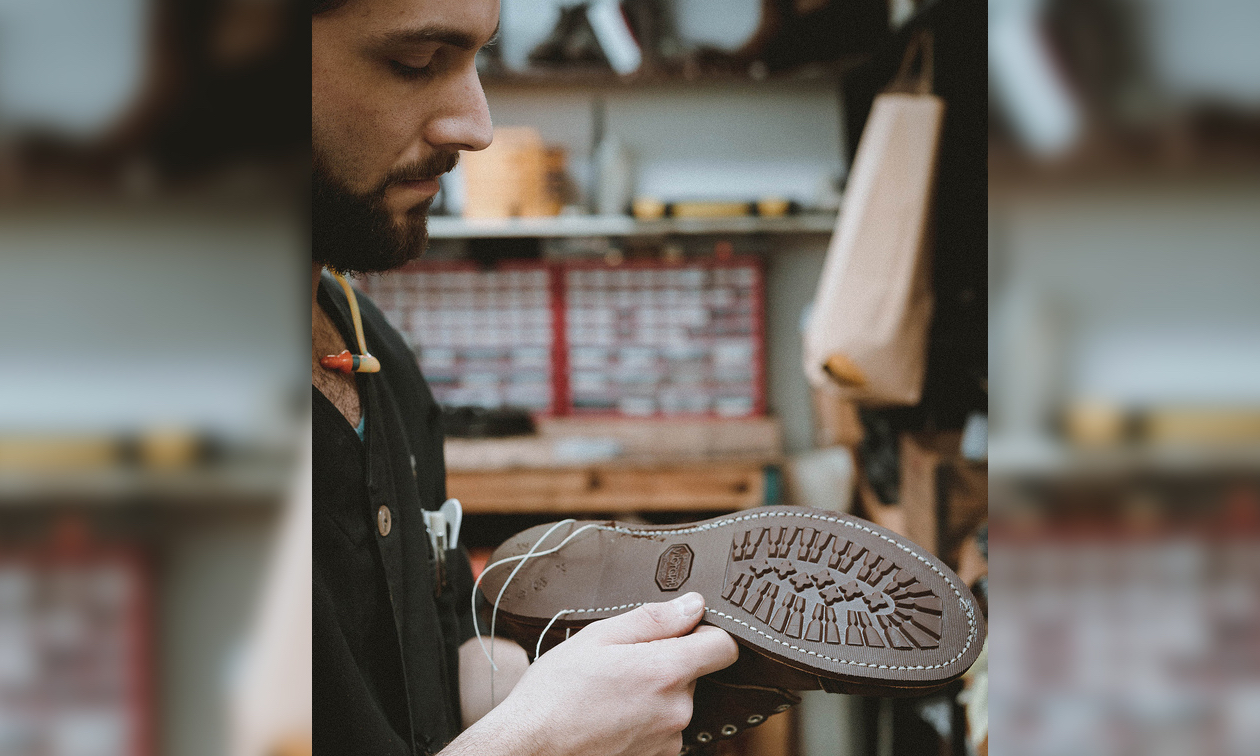 Nelson
MAT DEVITO,
owner
Vince DeVito Footwear and Repair
Mat Devito has taken the reins of the family business (the DeVitos have been in the footwear industry for more than 90 years, so they know their stuff.) His shop was recently recognized as an Authorized Repair Facility for the Red Wing Shoe Company, making it the only Red Wing-approved shoe repair company in Western Canada.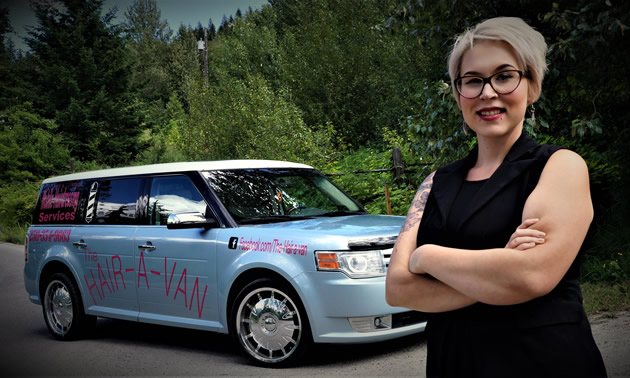 Nelson
RACHELLE HART,
owner
The Hair-A-Van
Rachelle Hart offers professional hairdressing services out of the convenience of her clients' homes (or at The Hair-A-Van home salon). Her services include henna brows, waxing, haircuts and colours for people of all ages.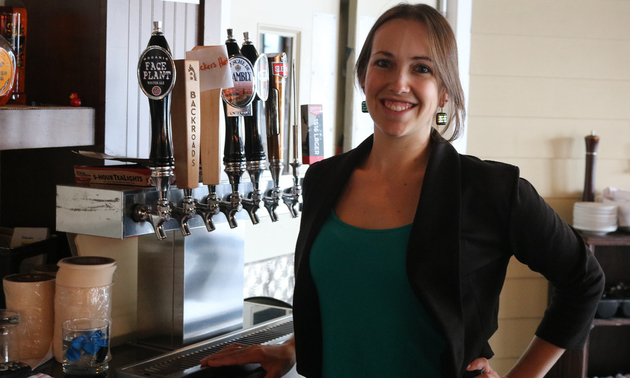 Nelson
GABRIELLE PLAMONDON,
sales and marketing manager
West Coast Grill
Gabrielle Plamondon moved to Nelson seven years ago and fell in love with her new community. She recently hosted the grill's 4th annual Appetite for Art fundraiser for the Nelson & District Arts Council. The event gathers local restaurants, musicians and artists in one room and showcases the best Nelson has to offer.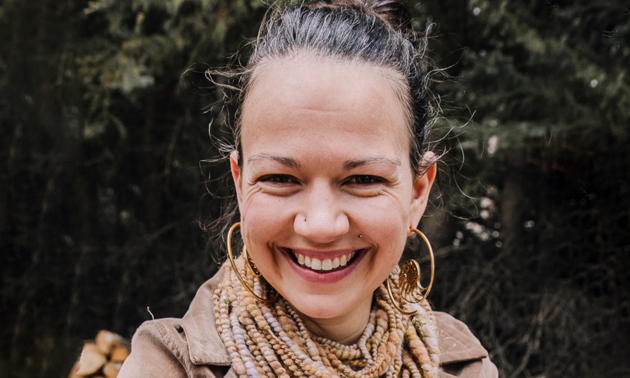 Rossland
SARAH ELIZABETH GRIMWOOD,
owner
Sarah Elizabeth Fibre Works
Sarah Elizabeth Grimwood has taken her fondness for fibre art and turned it into a successful company; her business met all its financial goals in half the time expected. Grimwood sources local wools and chooses sustainable processing methods. Her all-natural fibres are hand-processed using a combination of traditional and modern techniques.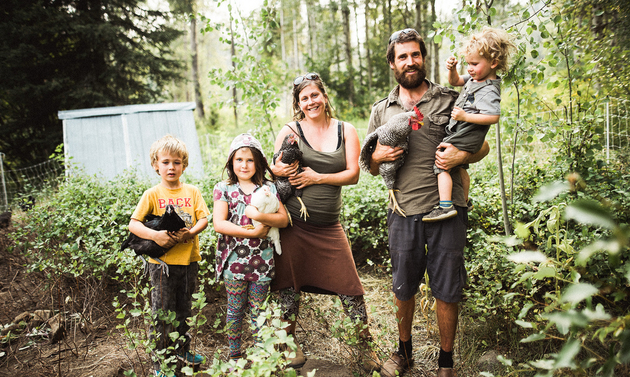 Rossland
DAN HAYDEN & MICHE WARWICK,
co-owners
Happy Hills Farm
This entrepreneurial duo at the 6.5-acre community-driven Happy Hills Farm work to produce high-quality, nutrient-dense and flavourful vegetables, fruit, herbs and microgreens year-round. They use biointensive, regenerative farming practices—all without the use of chemicals.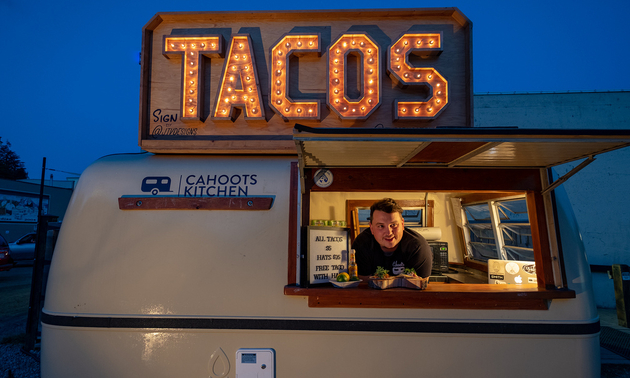 Rossland
SPENCER MOORES,
owner
Cahoots Kitchen
Going above and beyond what you'd expect from a traditional catering company/food truck, Cahoots Kitchen brings delicious and healthy cuisine to Rossland. The owner, Spencer Moores, has a passion for sustainably sourced seafood and has had great success with his Oceanwise menu options.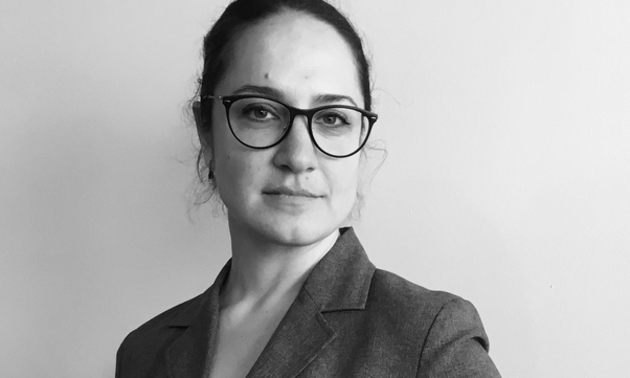 Rossland/Trail
LILINA LYSENKO,
owner
Lysenko Law
With two office locations, Lilina Lysenko runs a busy legal practice in the West Kootenay. She thrives on growth and positive change, and in September 2018 she brought other lawyers on board with additional practice areas. She looks forward to meeting new clients and takes excellent care of her existing ones.
Trail
MARY AUSTIN,
co-owner
Austin Engineering Ltd.
Mary Austin organizes and hosts business lunches for other female entrepreneurs in order to facilitate networking opportunities. She is involved in multiple volunteer endeavours in addition to her work at this prominent engineering company.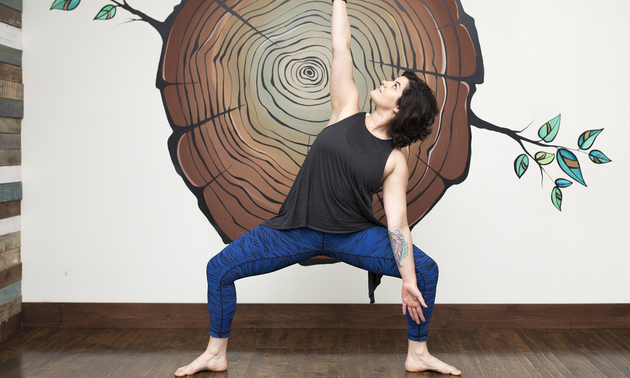 Trail
DREA DOKUCHIE,
owner
The Nadi Tree Yoga Studio
Drea Dokuchie has 10 years of fitness training experience and has been a yoga instructor for five years. When she opened The Nadi Tree in Trail, she wanted it to be a welcoming, safe, body-positive space where clients could choose the class style that best meets their needs. To quote her, "There's a little something for everyone under the Nadi Tree."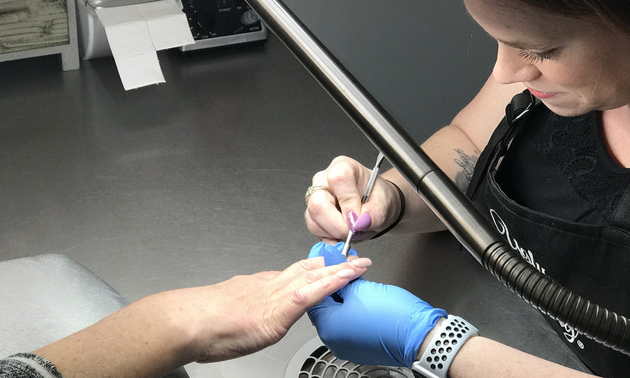 Trail
SARAH FONTAINE,
owner
Garnish Nails & Lashes
As the owner of Garnish Nails & Lashes, Sarah Fontaine offers sculpted gel nail enhancements, including custom designs and optional hand-painted artwork. She also provides Yumi lash lifts (an alternative to traditional lash extensions). Fontaine loves being an entrepreneur, giving her more flexible hours for her family and rekindling her childhood love of all things artistic.
Trail
ASHLEY & THOMAS HODGSON,
owners
GOOD STUFF
The Hodgsons own and operate this general store that sells custom furniture, home decor, children's boutique wear and much more. Every item their store carries was carefully selected or handmade by either Thomas or Ashley. Their store also functions as a showcase and market for other local artisans.