10 awesome Kootenay summertime adventures
We offer a menu of appealing activities and the places where you can find them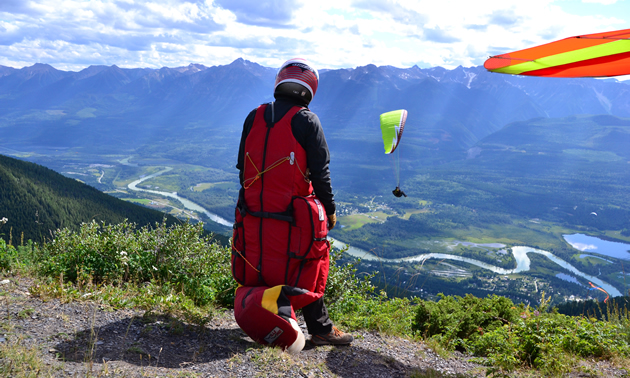 The Kootenay region is a vast mountain playground dotted with small communities of people who live here because they love the natural environment. Those people welcome visitors who share that love.
Take a West Kootenay adventure
The West Kootenay offers many and varied outdoor adventures that you can enjoy in almost any of its communities. Here are a few specific summer activities available:
1. Cycle from Castlegar to Midway on a railway trail: The Columbia and Western Railway corridor runs from Castlegar to Midway, B.C. It is a mild-grade trail that offers gorgeous views to enjoy as you pedal. There are tunnels, trestles and many historically significant locations along the former rail line. Also, be sure to take in the public art of Castlegar's trendsetting Sculpture Walk.
Learn more about the Columbia and Western Trail.
2. Take a rollercoaster-style ride in Revelstoke: For a unique, breathtaking ride down the mountain, experience Revelstoke's Pipe Mountain Coaster. 2017 is its second season of operation, and patrons are loving it. So far, there's only one of these in the Kootenay region.
Learn more about Revelstoke's Pipe Mountain Coaster.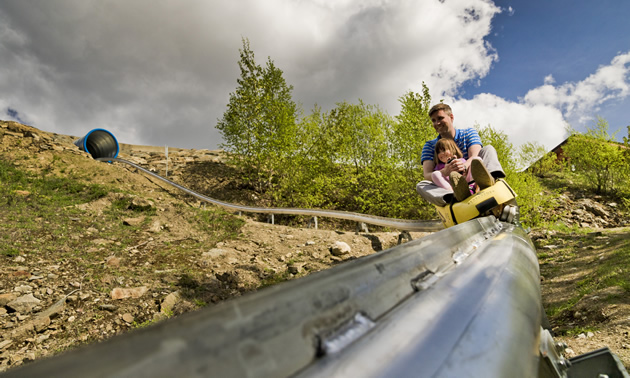 3. Mountain bike Rossland's whisky routes: Rossland takes its trails seriously, employing a full-time paid maintenance crew. The trail network encompasses old rail beds, miners' trails and whisky-running routes, and includes cross-country, downhill and free-ride trails.
Learn more about Rossland, the mountain biking capital of Canada.
4. Go for a paddle on Kootenay Lake: Enjoy kayaking, sailing, canoeing and stand-up paddleboarding on the calm waters of beautiful Kootenay Lake near Nelson, Balfour and Kaslo. Guided tours and equipment rentals are available.
Learn more about paddling on Kootenay Lake.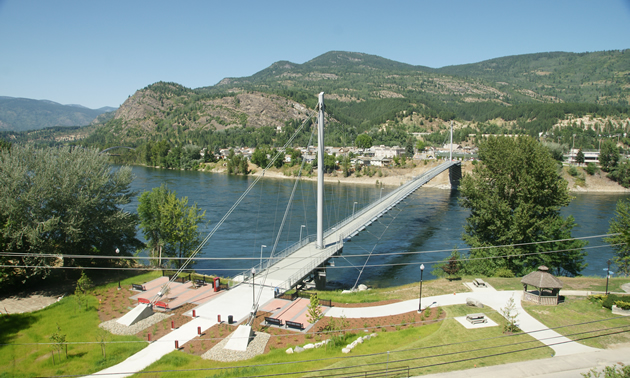 5. Walk over water on Trail's Columbia River Skywalk: The newly opened Skywalk, spanning the Columbia River in Trail, is one of the longest pedestrian suspension bridges in North America, and the views from the bridge deck are spectacular. The Skywalk has been designated part of the Trans Canada Trail.
Learn more about the Columbia River Skywalk.
East Kootenay adventure options
The East Kootenay offers plenty of cycling and paddling opportunities along with many other exhilarating activities. Here are five summer adventures to enjoy in the eastern part of the Kootenay region, where the terrain is perhaps a little less dramatic and a little more open than that in the West Kootenay:
1. Go gliding in Golden: For an extreme adventure, novice or experienced paragliders and hang-gliders will find ideal conditions and support at Mount 7, a world-renowned launch site in Golden.
Learn more about skydiving and gliding in Golden.
2. Try a fly fishing safari on the Elk River near Fernie: The Elk River and its tributaries in the vicinity of Fernie are legendary among fly fishers around the world for the excellent yields of trout and the wild beauty surrounding them. Guide-outfitters in Fernie can provide everything you need for your fishing safari.
Learn more about fly fishing opportunities.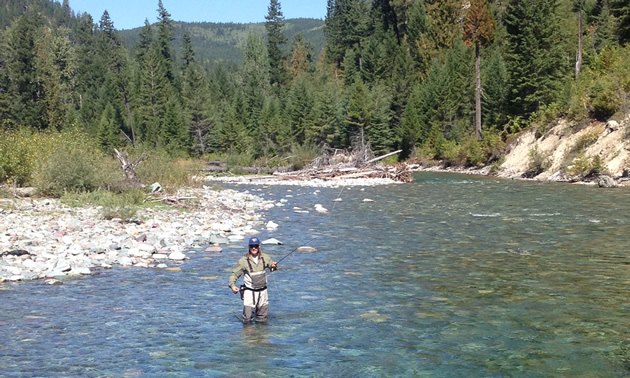 3. Swing your golf clubs in Kimberley: Eight golf courses that are quickly and easily accessible from Kimberley make this small alpine town the ideal base for the dedicated golfer. Fresh mountain air and breathtaking mountain views add much to the pleasure of the game.
Learn more about golfing in Kimberley.
4. Take a wetland tour in the Columbia Valley: The Columbia Valley is home to an extensive wetland that nurtures many species of birds along with wildlife of all sizes. Guided and self-guided tours and equipment rentals are available, and a camera is recommended.
Learn more about the Columbia Wetlands.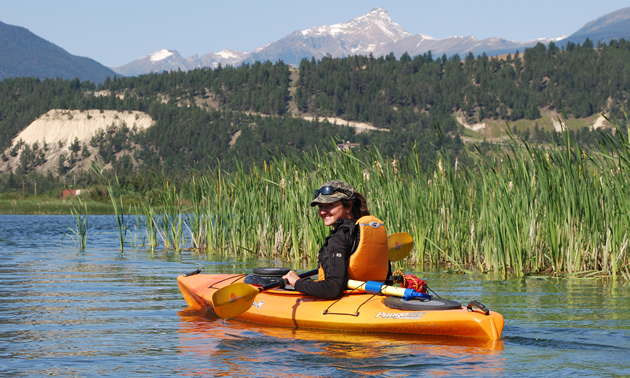 5. Cycle from Cranbrook to Kimberley along the rails to trails route: The 28-kilometre Northstar Rails 2 Trails route linking the cities of Cranbrook and Kimberley is family-friendly and popular with cyclists of all abilities, thanks to its gentle grades.
Learn more about the Northstar Rails 2 Trails.
If you're a visitor to the Kootenay region this summer—and even if you're a local—there are more than enough outdoor adventure possibilities of every level of intensity to keep you active, engaged and enjoying yourself for the whole season.