Sandy Byers helps make Nelson homes safe
Personality and professionalism make this home inspector one of the best in the business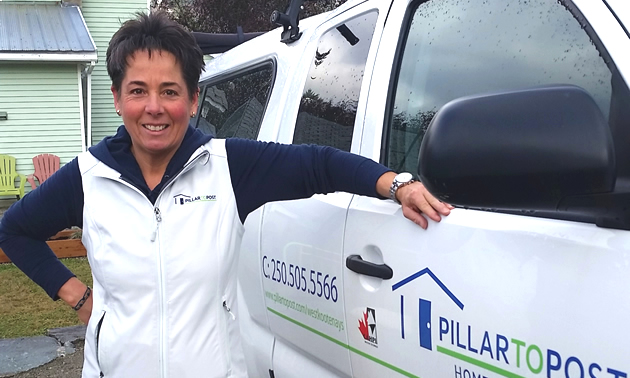 Sandy Byers, franchise owner and accredited home inspector, has been helping home buyers, home sellers, and local Realtors since 2007. She has always been interested in homes and construction, and was greatly influenced by her family—very hands-on, DIY folk.

"I would have to say that my favourite service that I offer my clients is me," said Byers. "I invite my clients to tag along during the inspection so that we can spend some one-on-one time together reviewing the home. That way, we see things together and can have a conversation about potential deficiencies or areas of concern as we are viewing them. Then, everyone is on the same page."

In terms of recent trends, Byers said there are always new ones in the industry.

"Health Canada has made a recent push on radon awareness, which I think more people should pay attention to," said Byers. "I can offer long-term radon testing to clients, which can help alleviate concerns regarding potential long-term health issues."

Byers considers her bedside manner to be her superpower.

"I am told frequently that people appreciate the way I present the inspection report in layman's terms so that everyone understands exactly what the issues are and what is the best way to deal with the issues," she said. "I guess my communication skills are my superpower."

Byers has done property management and building maintenance over the years and considers her natural curiosity a major help. She is an accredited home inspector through Home Inspectors Association BC. "I am also a certified evaluator and trainer through Consumer Protection BC for this area," she said.

As for her favourite thing about working in the Nelson area, Byers enjoys the people.

"The community is very inclusive and open. It doesn't hurt that it is a beautifully scenic part of the province either."

The home inspection process begins by requesting an inspection. Clients will be able to then book a convenient time. The inspection then takes place, and homeowners receive their reports shortly afterwards.

To learn more about Byers and how to have your own home inspected, visit the Pillar to Post website.