News from the Nelson chamber
A variety of business sectors support the economy of Nelson, B.C.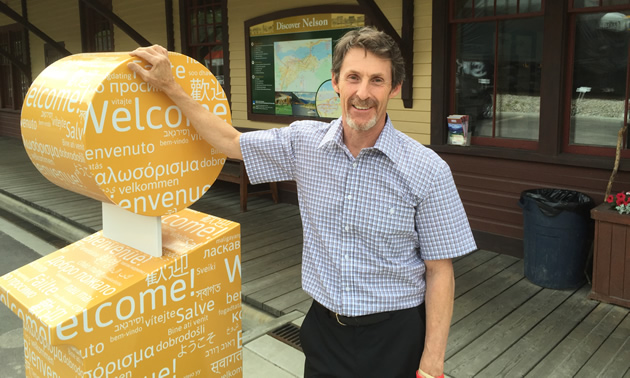 Membership in both the B.C. and Canadian chambers of commerce ensures that the voice of the Nelson & District Chamber of Commerce (NDCC) is heard at provincial and federal levels, enabling the NDCC to be an effective advocate for the business community. Tom Thomson, executive director of the NDCC, attended the B.C. chamber's annual general meeting (AGM) in May 2017.
"The BC Chamber of Commerce is a very strong advocacy organization for about 125 chambers across the province," Thomson said. "It gives us a quality, grassroots policy-building forum, and . . . the Nelson Chamber of Commerce has the same number of votes at the AGM as Victoria or Vancouver or Kelowna. We have just as much influence on policy development as the big guys."
Thomson said about 40 resolutions were under discussion at the AGM, and the majority were adopted. Most are business/economic development policies that will also benefit the social sector and communities in general.
For example, policy changes discussed at the BC Chamber AGM address development cost exemptions or permissive tax exemptions to encourage development of certain types of properties, including low-cost housing, affordable housing or apartment dwellings. With Nelson's admittedly tight housing market, further development would be a boon to contractors and the community in general.
Balanced attractions
The Nelson area has a very diverse business community that includes manufacturing and resource-based industry, health and wellness, government, retail and hospitality. Its tourism sector is growing nicely with the help of Nelson-Kootenay Lake Tourism, and its arts and culture sector is a strong economic force in the community—it is sometimes the deciding factor when people are considering a move to the small community.
"We have a great arts community," Thomson said. "There are venues hosting live performances on a regular basis in multiple locations downtown—and that's not just on weekends and special events.You can find that entertainment on a weekly basis. We've got great theatres like the Civic and the Capitol, and there are lots of cultural benefits here, including first-rate food and beverage venues. It's a highly regarded mountain town with all of the outdoor experiences you can imagine, plus a cosmopolitan feel in our downtown. You don't miss any of that when you come to Nelson."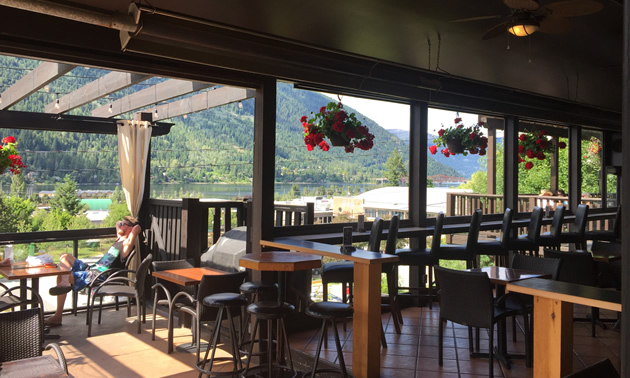 A full agenda
Supported by the B.C. Ministry of Social Development and Social Innovation, the Nelson and Castlegar chambers are conducting a manufacturing sector labour market study. The study is receiving input from a variety of businesses, examining skills shortages and productivity as well as current and potential skills training opportunities available through Selkirk College, Community Futures and private sector training organizations.
"We've got some good intel on what's called lean manufacturing and also opportunities to improve productivity in the workplace," Thomson said. "We'll be rolling that out over the course of the summer and reporting on it in the fall. Also, we're still very actively involved in driving technology adoption and tech startups locally."
A local economic development partnership is working to develop an innovation centre for Nelson and area with the support of the B.C. Rural Dividend Fund. The partnership's strategic plan for 2017 supports the concept of turning a good downtown into an outstanding downtown. It is supporting business retention and expansion through Imagine Kootenay, Think Local First marketing campaigns, business walks, succession planning workshops and The Export Navigator program through Community Futures.
The NDCC will continue to work closely with the municipality and local districts to make it as easy as possible for businesses in Nelson and the surrounding area to prosper.