Coaching versus training
Our Best of Business honourees spark a discussion about the value of coaching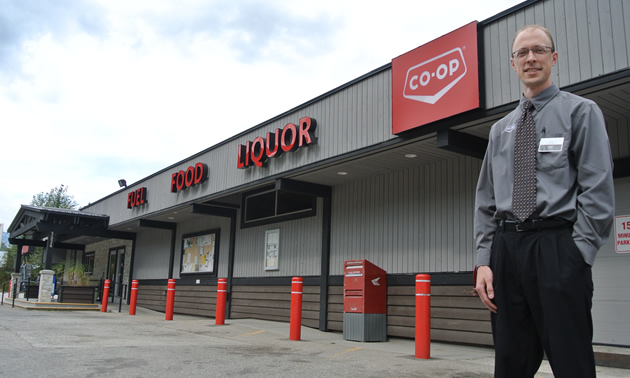 Every September, Kootenay Business magazine bestows our annual Best of Business awards and thus congratulates Kootenay businesses that are honoured by their patrons' votes. It made me ask myself why some businesses are so honoured and others not. I also just reviewed the Chartered Professional Accountants' (CPAs) Summer 2016 issue of Industry Update and found an article How Coaching Others Will Make You a Better Leader by Lisa Martin who said: "Being a great leader isn't just about being really good at your job. It's about ensuring that those who you lead are satisfied, challenged, and successful in their roles. Job satisfaction in the workplace directly impacts the overall success of a company, and happy employees who stay, stem from leaders who invest in their people." Then I remembered a recent experience that answered my own "why" question. Please bear with me in the long illustration coming next.
I wanted a particular unusual item, so I went to two stores that I thought would maybe have it; one did not carry it but the clerk said a box store was sure to have it. The second store's clerk explained they carried it but it was not on the shelf. After a check in the back to see if it was included in a recent shipment, the clerk came back with a "no, sorry."
So off I went to the box store. It seemed like there were more uniforms than customers, and all employees were busy talking, mostly to each other. I came across four gathered having a discussion in an aisle and waited a bit as I did not want to rudely interrupt. Finally one young person asked if I needed something and then said, "Yes, we have it," pointed to the far corner of the store and said there is someone at a desk to ask for the item.
When it was my turn at the desk, the employee was very friendly and quickly said it is in aisle such and such, then added, "Would you like me to help you decide, because I think we have a couple of options." I was super satisfied, got the item and left.
Later at lunch my wife and I had a very friendly waitress who got us settled and said she would be back for our orders shortly. A father with two young children in the next booth had a "spill problem" and had to get out of the booth for the cleanup. So when the waitress got back to us she apologized for the delay, showed no frustration with the neighbour booth folks, was very supportive to the child who had the accident and then took our order. The order came and it was noticed that one of the ingredients had been missed, so she said she would have the cooks prepare it right away and went off. When she returned she had a whole new order and said the cook apologized and wanted us to enjoy the new hot meal and take the other one home for later.
So if you are not bored by now—who would I vote for in the Best of Business and why? The first clerk did add to the service by suggesting the box store. The second store's clerk did go look in the back to see if a new shipment included the item. The helper in the box store went out of his way to help so I would gladly fill out a personal satisfaction report for him, but the other employees' disinterest in me or my problem left a sour taste in my mouth. The waitress, however, left a satisfied memory with us that will last a long time.
Why the difference? I'm sure there was training for all the employees I dealt with, but some showed a personal interest and one business stood out as really caring and wanting to please not just by one employee but by all involved in the experience.
The aforementioned CPA article that recommended coaching said: "Asking questions as opposed to telling others how things should be done is a great way to help foster professional growth in others. Creating a framework for self-discovery enables your team to develop new skills." Training would include learning about products, how the business systems work, etc., whereas coaching includes listening to the answers to those questions and helps the trainee develop personal interest, friendliness and the desire to help, resulting in them acting professionally, not robotically.
I'm normally not a betting man, but I would strongly guess that many of the businesses we are honouring with our Best of Business awards have managers or leaders that, whether intentionally or not, are coaching their people in addition to training them.