Building business in Grand Forks
The Grand Forks Downtown Business Association has creative and practical ways of supporting the city's business community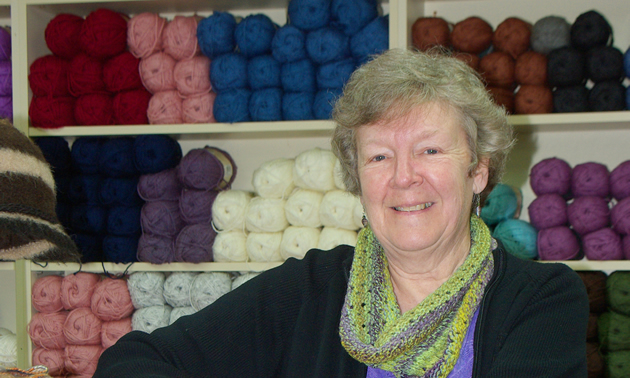 The Grand Forks Downtown Business Association (DBA) represents at least 130 businesses. To successfully re-start the defunct association in May 2016, volunteer members established a database for a good system of communication. Then, in order to stimulate an increase in downtown business transactions, the DBA focused on supporting events to attract residents and visitors into the area.
"We collaborated with the organizers for the Good Sam Rally by having a coupon book printed by BCRCC (Boundary Country Regional Chamber of Commerce) plus a draw for donations, and had a sidewalk sale during Park in the Park," said Lynn Relph, president of the association. "Our own successful event was our Hallowe'en Fright Fest. We asked our retail businesses to participate in a pumpkin-person contest and we had about 34 pumpkin-person displays, and people voted for their favourite."
With the generous donation of vacant space for a haunted house, members of the DBA contributed ideas and scrounged materials—fog machines, lights and costumes—that made the haunted house a great success. A hayride raised funds for the food bank, and there was face-painting, pumpkin decorating, a costume contest and other activities to round out the event.
Since the new year, the DBA has participated in round-table discussions with the mayor and council of Grand Forks to determine ways to improve the downtown retail area and fill up empty storefronts.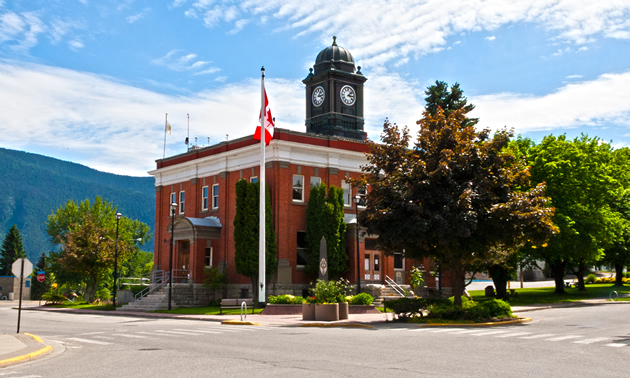 "We have started working really closely with the City to attract new business," Relph said. "The City has beautified the downtown with plants and has issued patio licences to food outlets. We're working on better wayfaring signage to highlight our retail area for the highway travellers as well—we want to make it accessible and convenient for RVers to get into and out of the downtown."
For Canada's 150th anniversary—in accordance with the city's historical character and with the support of a Canada 150 grant of $10,000—the DBA has initiated a heritage project where plaques will be affixed to the exterior of selected Grand Forks buildings to give some history of the buildings and their owners. A walking tour brochure is also being planned. It will contain information collected from the City archives and the Boundary Historical Society and will serve as a passport, guide, souvenir and a point of pride for the citizens of Grand Forks.