Indie music, innovation and incredible food celebrated at Fernie's Business Excellence Awards
The annual Business Excellence Awards are hosted by the Fernie Chamber of Commerce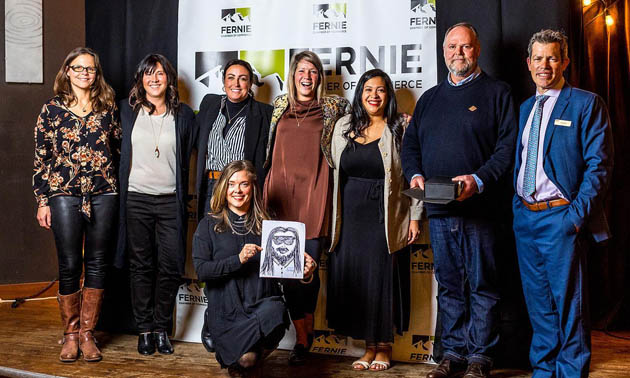 Fun and festivity were in order as the first in-person, post-pandemic Business Excellence Awards celebration got underway in Fernie. Held on the evening of October 21, 2022 at the Rusty Edge Restaurant on Fernie's ski hill, the event saw over 100 attendees gathered from the local business community.
Hosted by the Fernie Chamber of Commerce, there were 12 awards handed out, including a special "Be Rad" award given to outgoing executive director Brad Parsell, who is moving to a new position in Tofino, British Columbia.
Congratulations to the following winners of the 2022 Fernie Business Excellence Awards: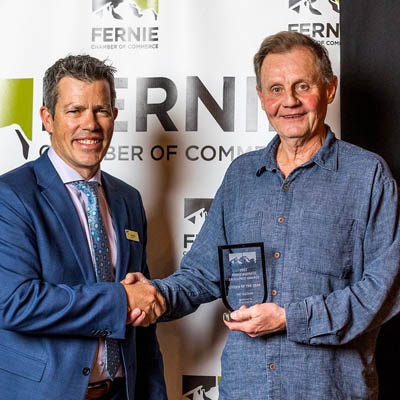 Citizen of the Year - Pat Gilmar
If you've ventured out on any of the trail networks near Fernie to go skiing, mountain biking or hiking, you likely have Pat Gilmar to thank in part. This tireless volunteer, founder of the Fernie Trails and Ski Club and recreational enthusiast has spent most of his life carving trails out of the wilderness for everyone to enjoy.
A safe and supportive place for women, the Fernie Women's Resource Centre has been in operation since 1979. Serving the communities of the Elk Valley, the centre provides advocacy services, mental health support, education and referral services as well as a drop-in centre that offers support to women and their families.
The owners of Drift + Sonder—Aysha and Joanna—are passionate, positive women on a mission to bring environmentally-thoughtful and sustainable products to the local community. Every item in this refillery and goods store is carefully selected and curated and much thought is put into the lifecycle of each item. Innovative and useful products to be found include things like reusable sandwich bags, vegan writing journals, skincare and beauty items. Congratulations to Drift + Sonder Lifestyle Shop and Refillery on their award win!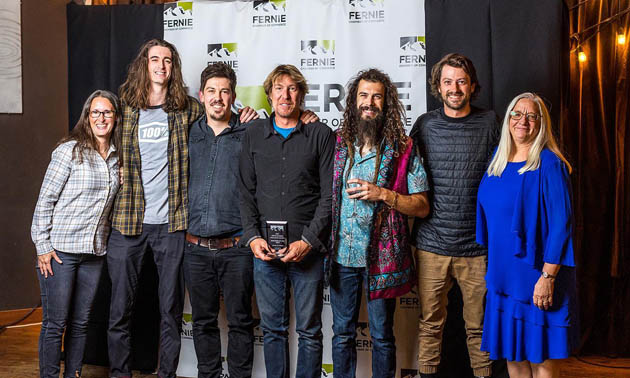 This locally owned outdoor store is known far and wide for its expert service, which includes knowledgeable and helpful sales advice, special orders, bike and ski trade-in programs, consignments, rentals and repairs. Their commitment to excellence extends to staff, with younger apprentices supported and mentored by more experienced staff members. Congratulations to GearHub Sports on their Employer of the Year win!
It's through the hard work and dedication of the Wapiti Music Festival Society that the annual musical extravaganza takes place every year without a hitch. Made up of a Board of Directors and a team of passionate volunteers, this non-profit organization is responsible for ensuring that the Wapiti Music Festival continues to be one of the best indie-music festivals in Canada.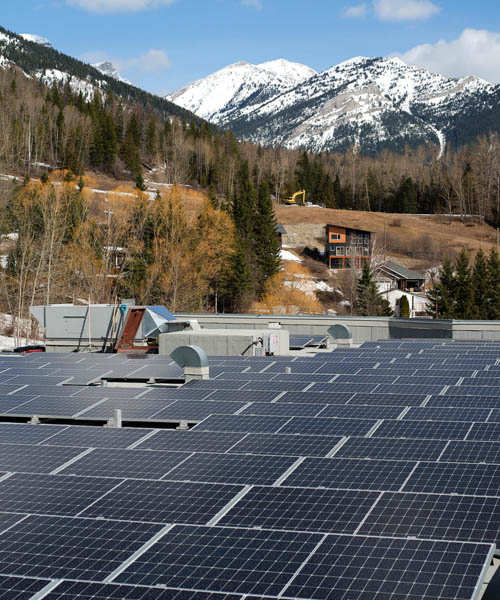 Environmental Sustainability Award – Fernie Fox Hotel
The Fernie Fox Hotel is an independent accommodation provider on a mission: to become the most sustainable hotel in B.C. Some of the efforts to attain this goal include a solar panel array on the rooftop, a ban on single-use plastics and shampoo and conditioner dispensers in the hotel bathrooms. The whole facility has been completely renovated and overhauled to reflect the business's commitment to sustainability. KootenayBiz chatted with the owners of the Fernie Fox Hotel about their ambitious environmental goals.
Businessperson of the Year – Kurt Saari, Nevados Restaurant
Nevados is an extremely popular tapas and tequila lounge and restaurant in downtown Fernie. Dishes include Latin-American-inspired "little food" like tacos and arepas, a popular Venezuelan and Colombian street food. The award-winning restaurant, co-owned by Kurt Saari, opened in 2014 and garners rave reviews for its mouth-watering food and pleasing atmosphere.
The Fernie Brewing Co. has a long history of change and innovation. Starting from a small brewery in a family barn, the company has grown and expanded into the successful, award-winning brewery it is today. Giving back to the community of Fernie has always been an important part of the company's culture. The FBC Discovery Series: Art Competition does just that by giving local artists a chance for their work to appear on the labels of limited-edition brews.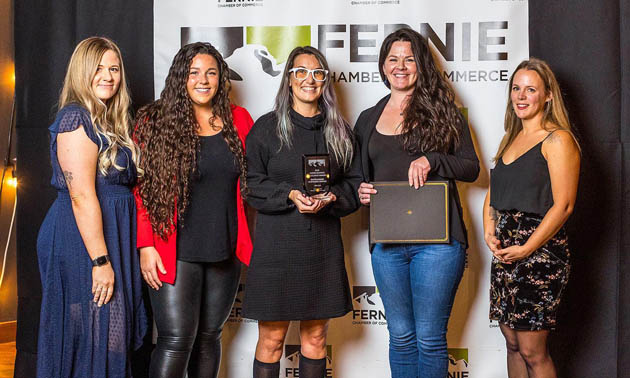 Outstanding Customer Service Award – Spa 901
Spa 901 is a place of retreat and relaxation, housed in what was once Fernie's turn-of-the-century schoolhouse. The team of passionate employees provides 'old-school pampering' to clientele. Comprising multiple treatment rooms and esthetic suites, a hot pool, sauna and relaxation lounges, Spa 901 continually provides excellence and the ultimate spa experience for guests.
Chamber Business Legacy Award – Fernie Meat Market
The Chamber Business Legacy award goes to a business that has been in operation for over 10 years and has made a long-lasting impact on the community. For over 95 years, the family-owned Fernie Meat Market served the needs of the community and was operated by three different generations of the Brown family. The business was sold in 2021.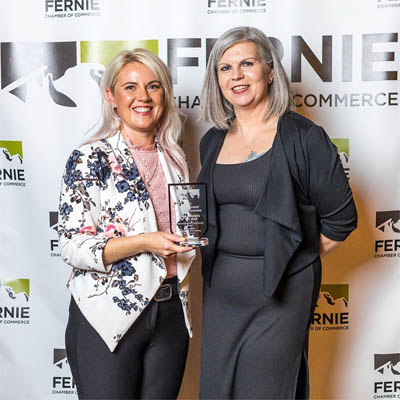 Decadent chocolate goodies, fudge, caramel, beautifully-boxed treats for gift-giving—if it's chocolate that you're seeking out, then Rocky Mountain Chocolate Factory is the place to hit up. The company is a big supporter of local non-profit organizations and the staff strives to offer exceptional customer service everyday. Congratulations to the Rocky Mountain Chocolate Factory for their Business of the Year win!
OrganicTan in Fernie receives glowing reviews from each and every customer that walks through the door. This home-based studio tanning salon provides a customized tanning experience without the use of harsh chemicals. OrganicTan Fernie also offers teeth whitening, permanent jewelry services and take-home products. The people have spoken! Congratulations to OrganicTan Fernie on your win.