Fernie Fox Hotel aims to become the most sustainable hotel in B.C.
Plus 5 cost-effective tips to bump up energy savings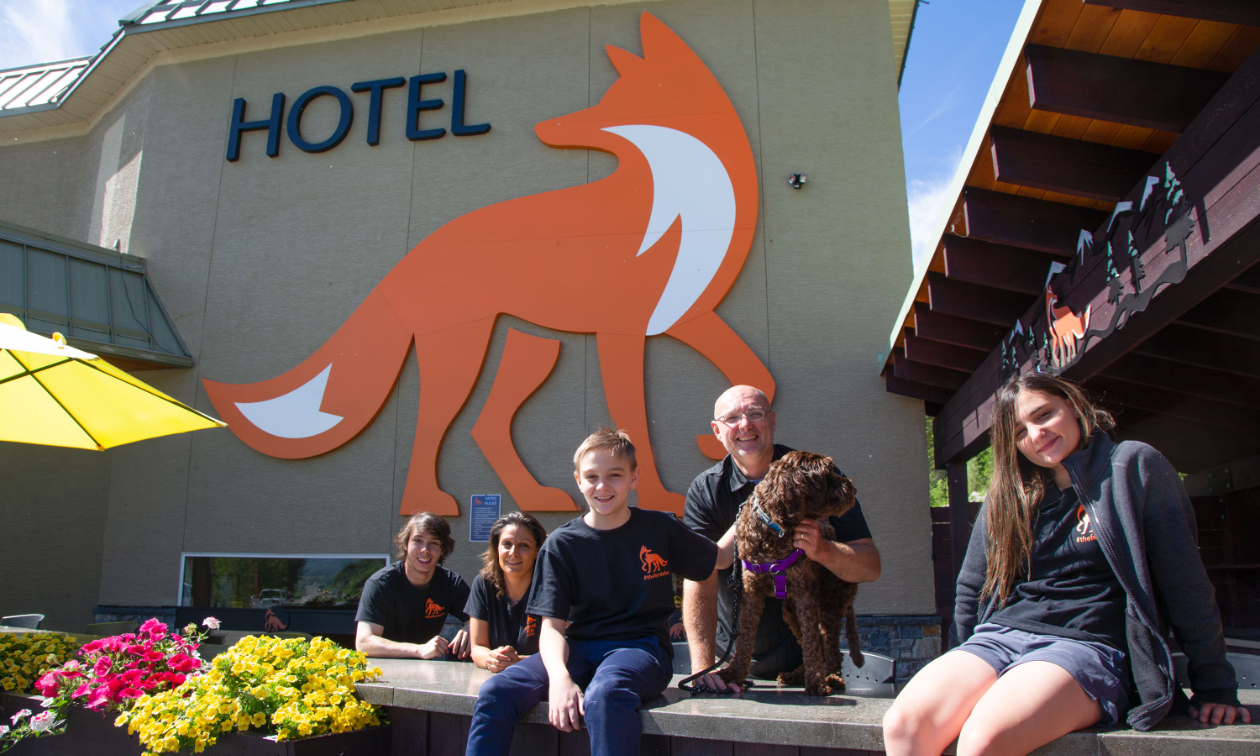 After 12 years of owning the Super 8 Hotel in Fernie, Jeremiah and Marina Pauw have rebranded their hotel as the Fernie Fox Hotel. The decision was actually made a decade ago, but the Pauws had to wait for their Super 8 contract to run out. During that time, the Pauws invested heavily into their business.
"The Super 8 is known as a budget chain hotel and that is definitely not what we are," said Jeremiah. "There are many benefits to being independent. Now we have complete control of all aspects of our business from training, marketing and making decisions on capital projects like the 53 kilowatt solar array we just installed on our roof. These improvements would not be possible if we stayed with Super 8 as they are not part of their brand standards.
"Becoming independent also benefits our local community as a whole by keeping all hotel income local. We no longer send eight per cent of every room we sell to Wyndham. Not only did that money not see the local economy, it also did not see the Canadian economy as Wyndham is a USA company. It also adds flavour and culture to our town and makes it less cookie cutter and more original."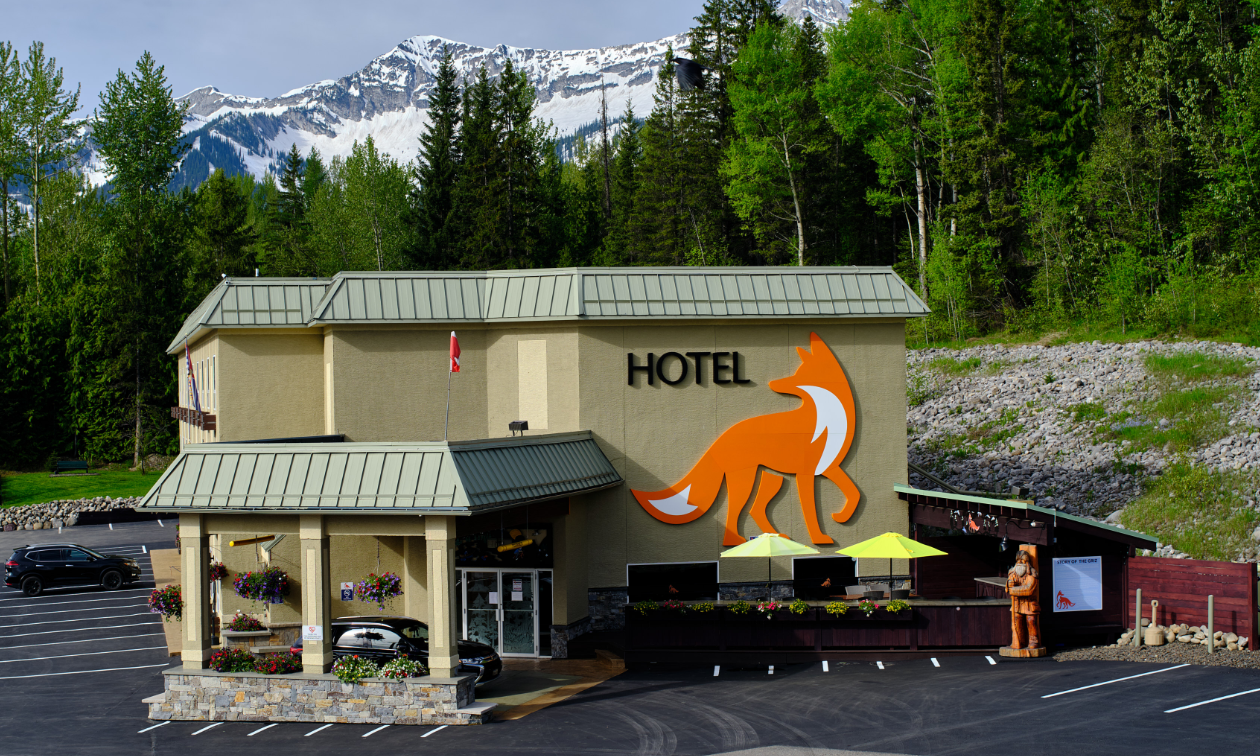 The Fernie Fox Hotel isn't just an upgrade, it's an absolute overhaul to the old Super 8. The Pauws created new procedures for everything, from marketing to cleaning the rooms.
"We literally threw out all of Super 8 procedures and reinvented ourselves," Jeremiah said.
Such drastic rebranding initiatives could overwhelm some entrepreneurs, but not the Pauws. Perhaps the reason they're unfazed by transforming their business is because they've already changed industries in the past.
"My wife and I worked in the oilfield for many years before we started this business," said Jeremiah. "We got pregnant and the work schedule was not conducent to raising children. So we made a road trip through B.C. and loved Fernie. The Super 8 was for sale and we decided—almost as a joke—to put an offer in. Both of us had no hotel experience or even experience with running our own business. To our surprise, the bank loaned us the money and we haven't looked back."
Sustainable future
One of the primary reasons for rebranding the Fernie Fox Hotel was to make it more sustainable and energy-efficient. In fact, Fernie Fox Hotel's stated mission is to become the most sustainable hotel in B.C.
"We have three children and we want to be a good example for them," said Jeremiah. "We are experiencing climate change in real-time. We have to do what we can to help.
"We provide clean, comfortable accommodations while being both environmentally and socially responsible. We are also pretty good at adapting to changing business conditions, such as the pandemic."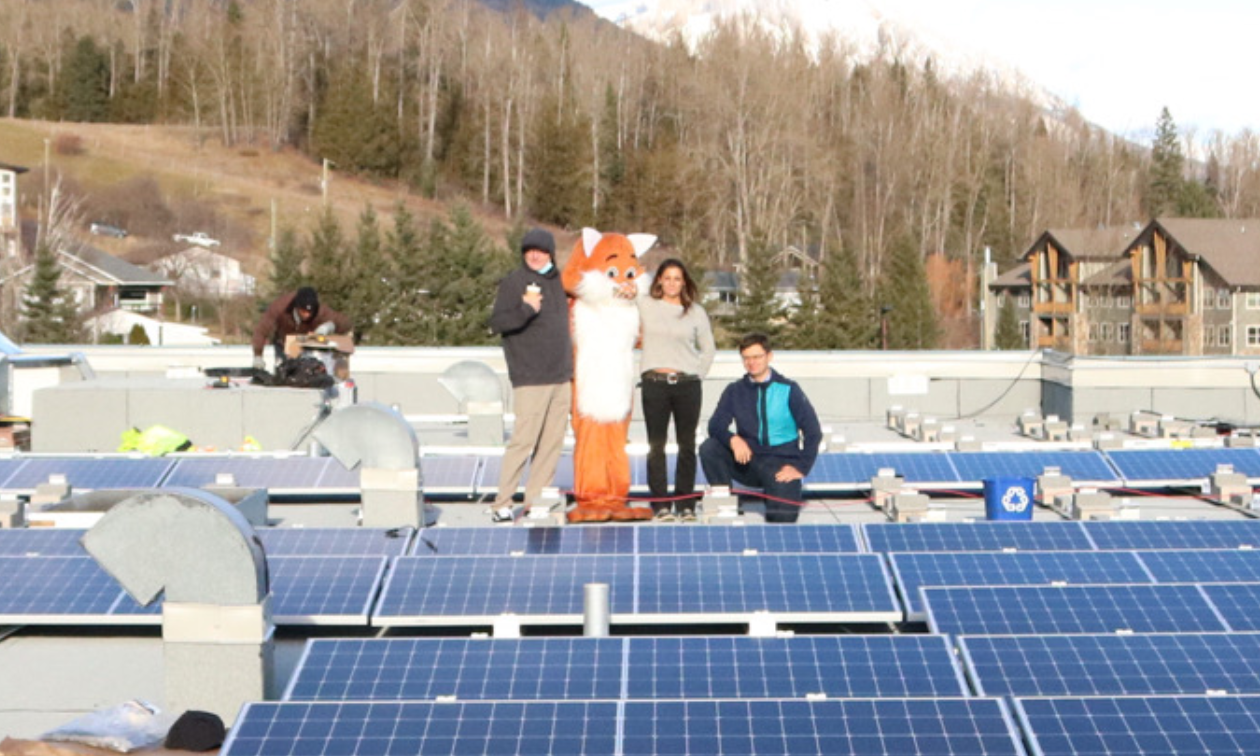 The Fernie Fox Hotel will continue to grow and adapt as a business. The next big project is an energy management system at the hotel. If the Fernie Fox Hotel continues on its current trajectory, it could become the most sustainable hotel in the province.