One of the Kootenay's biggest businesses celebrates 75 years
Longevity to the max: Boundary Electric hits historic milestone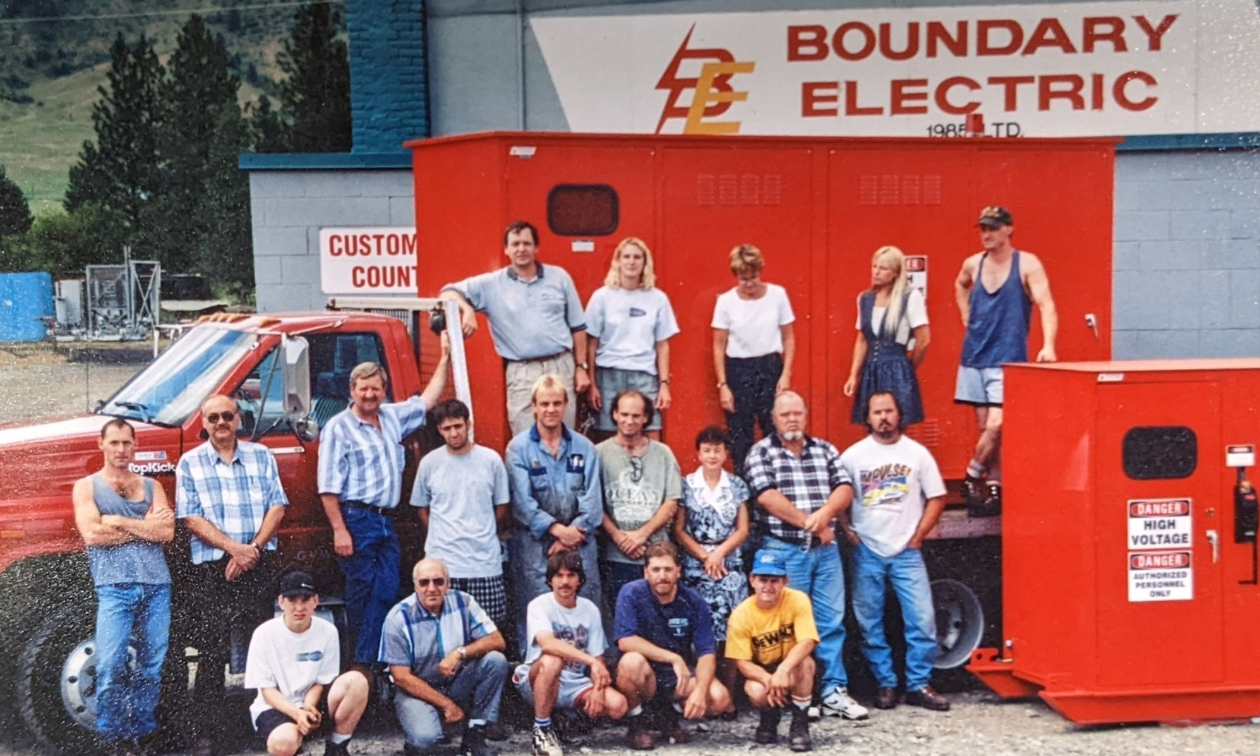 One of the Kootenay's biggest employers has hit a historic milestone. Boundary Electric has now been in business for 75 years.
Boundary Electric started in 1947 and has passed through four generations (Poly Docksteader, to his son, Wes Docksteader, to Rob and Sharon Docksteader, and now currently owned by Justin Docksteader and David Evdokimoff). Today the company manufactures electrical components at their 25,000 square-foot plant in Grand Forks, B.C. Boundary Electric manufactures products for oil, gas, mining, utilities and ships those products throughout Canada, America, and the world beyond.
"We joke that we can be on a call with an international client one moment and then jump into Christina Lake at the end of the day," said David Evdokimoff, CEO and managing director of Boundary Electric. "It's a pretty great feature of working at Boundary Electric."
Evdokimoff is responsible for making connections that best serve Boundary Electric by championing the company's people, products and systems. Here's what Evdokimoff had to say about creating the kind of culture that can stand the test of time.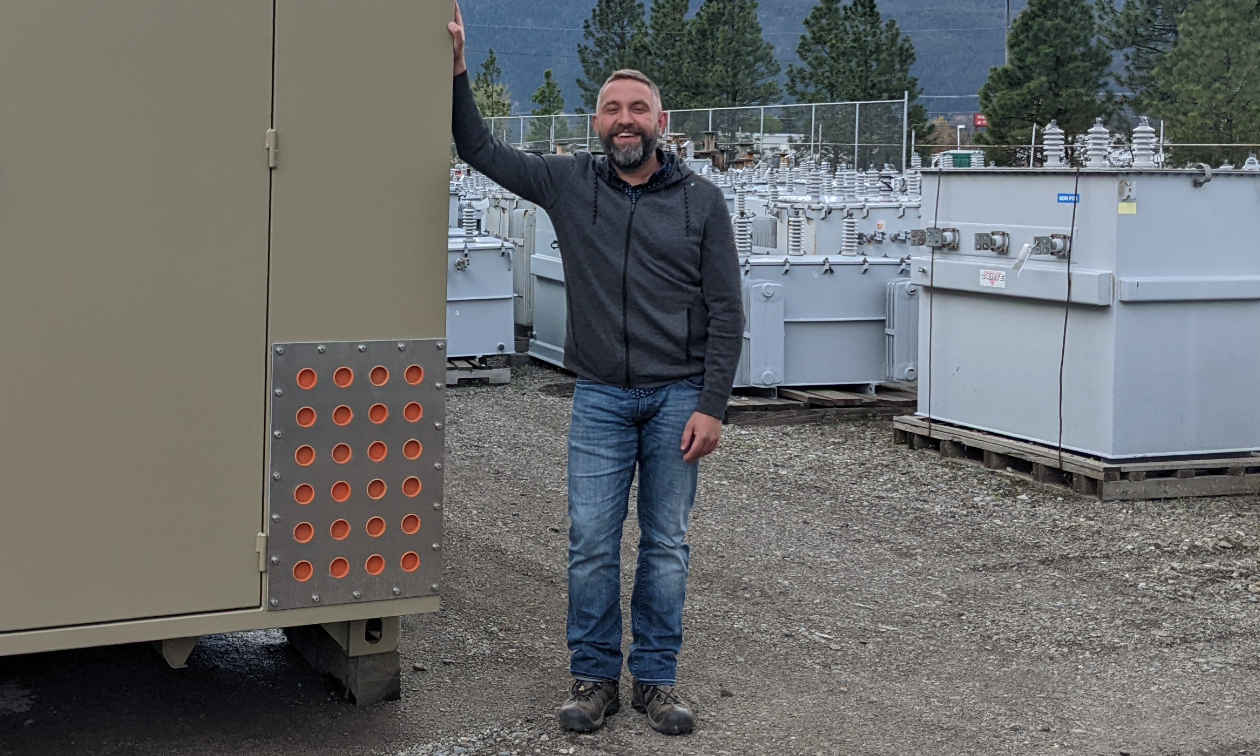 How does someone become CEO of a historic business like Boundary Electric?
I started at Boundary Electric on a short-term contract with full intentions of going back to my previous employer, BC Hydro. Sharon Docksteader (the owner and President of Boundary Electric at the time) had tossed around the idea of staying on with Boundary Electric and eventually buying her out with her son Justin Docksteader. I remember talking to my dad about this scenario. Do I leave a well-paying job at BC Hydro full of security and guarantees for the risk and opportunity associated with being part of a business? He said to me, 'If you decide not to try this, will you ever look back and regret what you could have done?' I knew at that point I needed to take the risk and had the support of my family. After a few years Justin and I had taken on the company and it has since expanded from one location and 15 employees to three locations and close to 100 employees.
What is the key to business longevity?
Diversify, adapt and stay relevant. At the end of the day, Boundary Electric will be building and supporting the electrical industry whatever that looks like. The ability to move quickly and adapt to market conditions has been a key ingredient to its longevity.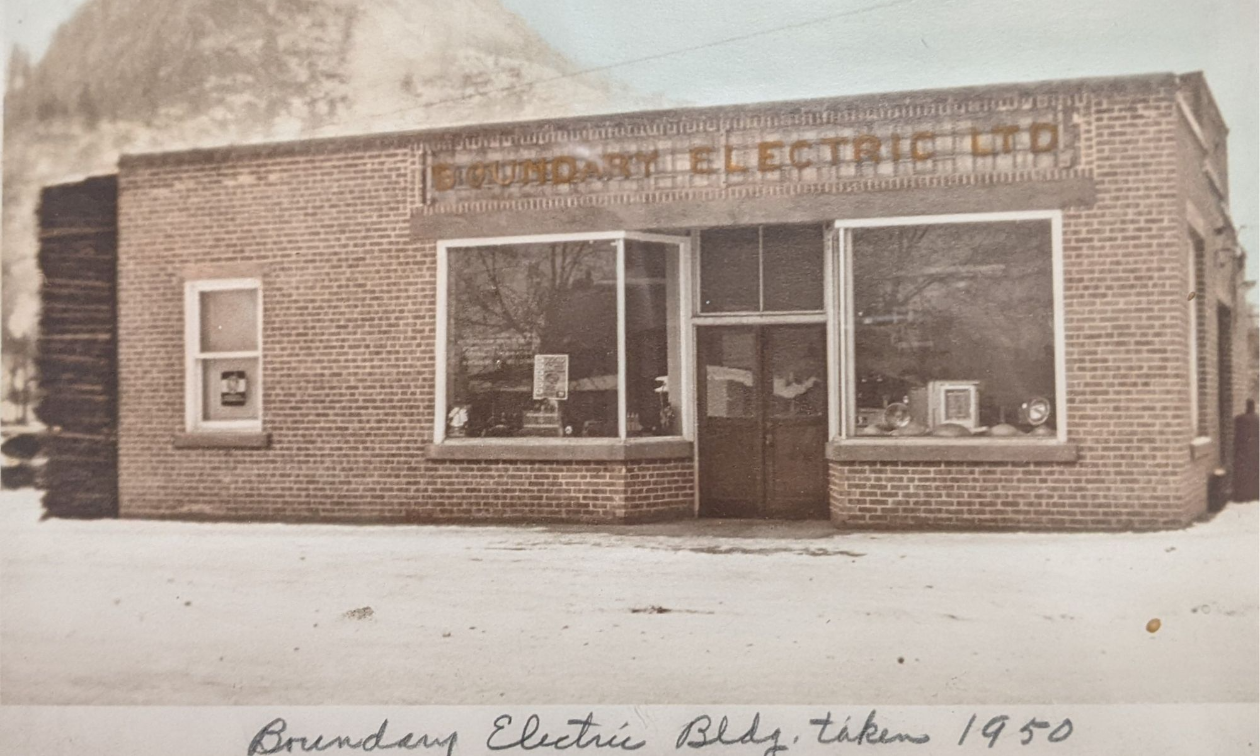 People, people, people! Our people and culture make Boundary Electric great. We are a Certified Great Place to Work. We have an extremely motivated and versatile management team and dedicated team members that make this all work. Our longest serving employee will be retiring this year after 45 years of service.
Boundary Electric needs to continue to champion a great culture internally to attract the best people that fit within our team atmosphere and culture. This includes integrating into the communities and being part of that family. We need to continue to push municipalities to develop housing for those great people to live.
What challenges have you encountered while running Boundary Electric?
The global supply chain is the buzz phrase affecting most businesses. The abilities for manufacturing plants to keep up to demand as well as accessing raw materials will continue to be a problem for some time to come. Our business is currently experiencing significant growth so the challenges of keeping systems and processes on pace with our targeted outputs is an item we are tackling with our management team.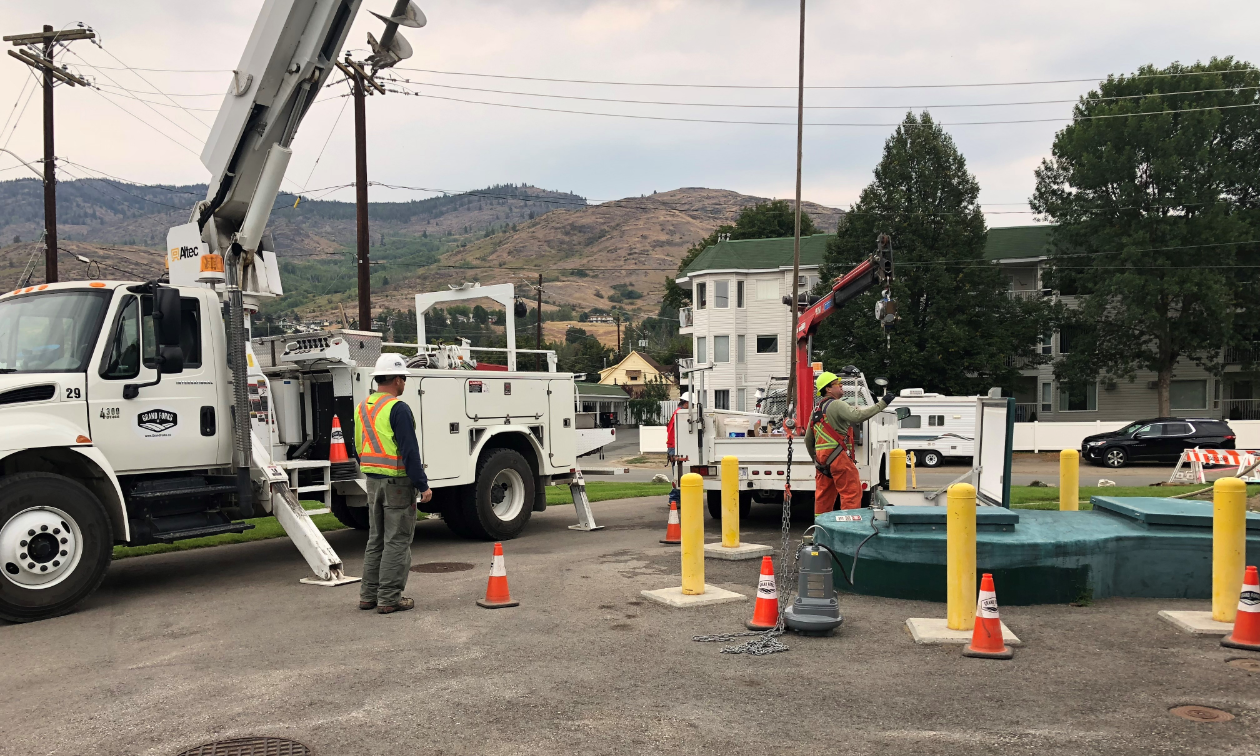 What is the wastewater pump project that Boundary Electric installed for the city of Grand Forks and why is it important?
Boundary Electric is the only authorized repair and supplier of Xylem/Flygt products in the Kootenay/Boundary area. We installed the first Flygt Concertor pump for the City of Grand Forks. The pump is the world's first wastewater pumping system with integrated intelligence that senses the operating condition of its environment and adapts the pumping performance in real time, allowing it to make decisions and provide feedback to pumping station operators. Labour costs are reduced from moving from a manual, physical process to the automated, digital process and control system. Essentially, instead of swapping out pumps for flow-rate and removing and returning pumps for cleaning, which creates downtime in the public system, this pump takes care of itself, with assistance from a computerized system.
The Flygt Concertor Pump is the first wastewater pump with integrated intelligence to be utilized in Canada. What does that mean?
Concertor combines a fully integrated control system which automatically adapts to the changing pumping environment, delivering the optimal level of performance at the lowest cost of ownership. The built-in intelligence also makes it easier to set up and operate. The pump's flexible performance allows it to operate with a broad performance field as opposed to fixed curves, which saves the City money in capital assets. It offers clog-free pumping operation and clean wet wells save up to 80 per cent on vacuum cleaning costs with its built-in sump and pipe/pump cleaning functions. The Concertor system is proven to offer energy saving of up to 70 per cent compared to conventional pumping systems thanks to its adaptive software and technology.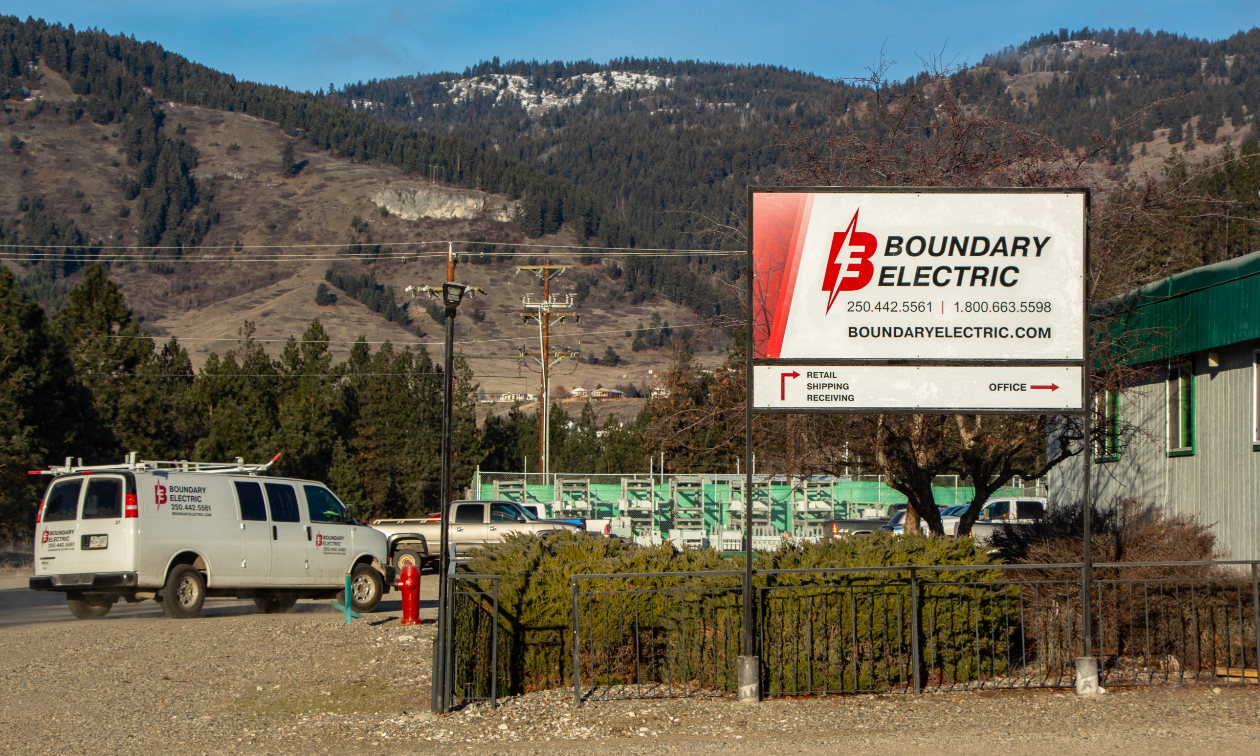 What other work is Boundary Electric doing right now that has you excited?
Currently our Modular Data Center division has been building data centers that are being used to cap flare gas throughout the U.S. Using the traditionally wasted resource to power high energy computing such as crypto and data storage. The fact that we are reducing greenhouse gasses and revolutionizing the monetary system through our products is something that makes us all very proud.
We are excited about all our departments but I think the data center division has potential for parabolic growth based on forecasts of construction in that industry in the next decade.
What business advice can you share with Kootenay entrepreneurs?
In business, I believe that you have to be comfortable being uncomfortable. Then the challenges just seem like another item to tackle. I tell people to the point of them being tired of hearing it that 'all the good stuff happens when you run towards the Grizzly bear, not away from it.' Most people will run away, but you never know what's on the other side.