Celebrate Earth Hour by reading aloud by candlelight
Saturday, March 28th is the day to join a worldwide movement to protect the planet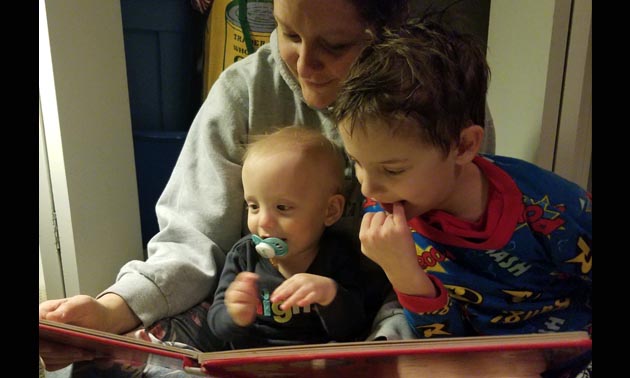 On March 28th from 8:30 to 9:30 p.m. (your local time), I hope you will join me and over a million people around the planet as we take 60 minutes in solidarity to love and protect our planet.
People from over 185 countries will switch off the lights for 60 minutes to save energy and make a collective statement during Earth Hour. This symbol of hope and unity is needed more than ever in 2020 with our Covid-19 global pandemic.
The timing of Earth Hour near the end of March is not coincidental. The latter part of March is the time of the spring and autumn equinoxes in the northern and southern hemispheres, respectively. This allows for near coincidental sunset times in both hemispheres, thereby ensuring the greatest visual impact for this global "lights out" event.
My suggestion for you this year is to light some candles and read aloud to family or friends. In the early 19th century, literate families read aloud to each other as a matter of habit. But now the habit seems to be a lost art in many families in our high-tech gadgetry world.
If you need convincing of the benefits, including smarter kids and more affectionate partners, read on.
Reading aloud to children
Is reading aloud a lost art? Samara Nicoll, manager of Otter Books Inc. in Nelson, answered, "I don't think so. Perhaps it is done less among adults, but parents reading aloud to their children is alive and well."
The benefits of reading aloud to children are numerous:
increases vocabulary
increases attention span
increases memory
whets a child's appetite for reading, helping to create a lifelong reader/learner
lures children away from electronics
promotes empathy.
Educators tell us that reading levels and listening levels are out-of-sync until Grade 8. Thus, your child might be reading at a Grade 2 level but might have the listening level of a fourth grader. So children benefit from reading aloud to parents and from being read higher-grade books.
Even high schoolers benefit from being read to. Most of their required reading is not the type one would typically read for pleasure. Teenagers need to know that there are books out there that will make them laugh or cry or open their minds to new ideas—or maybe all three.
Reading aloud to adults
Then there's the whole world of adult storytime. One of my friends regularly reads to her husband at his request.
Reading to your partner seems so romantic, intimate and endearing. Try it for Earth Hour and you may never look back.
Not all books are created equal when it comes to reading aloud, however. Your local bookstore will be able to recommend some good titles that lend themselves to the spoken word.
"Kids books are pretty easy to recommend," said Nicoll. Ones for adults are a bit harder, she said.

"I'd probably recommend ones that I know have a nice flow to the writing or perhaps interesting voices," Nicoll said. "Classics are also great to recommend."