How to hire and maintain employees during a labour shortage (or any time)
"The number one principle in hiring is to maintain a candidate's self-esteem." — Mike Freed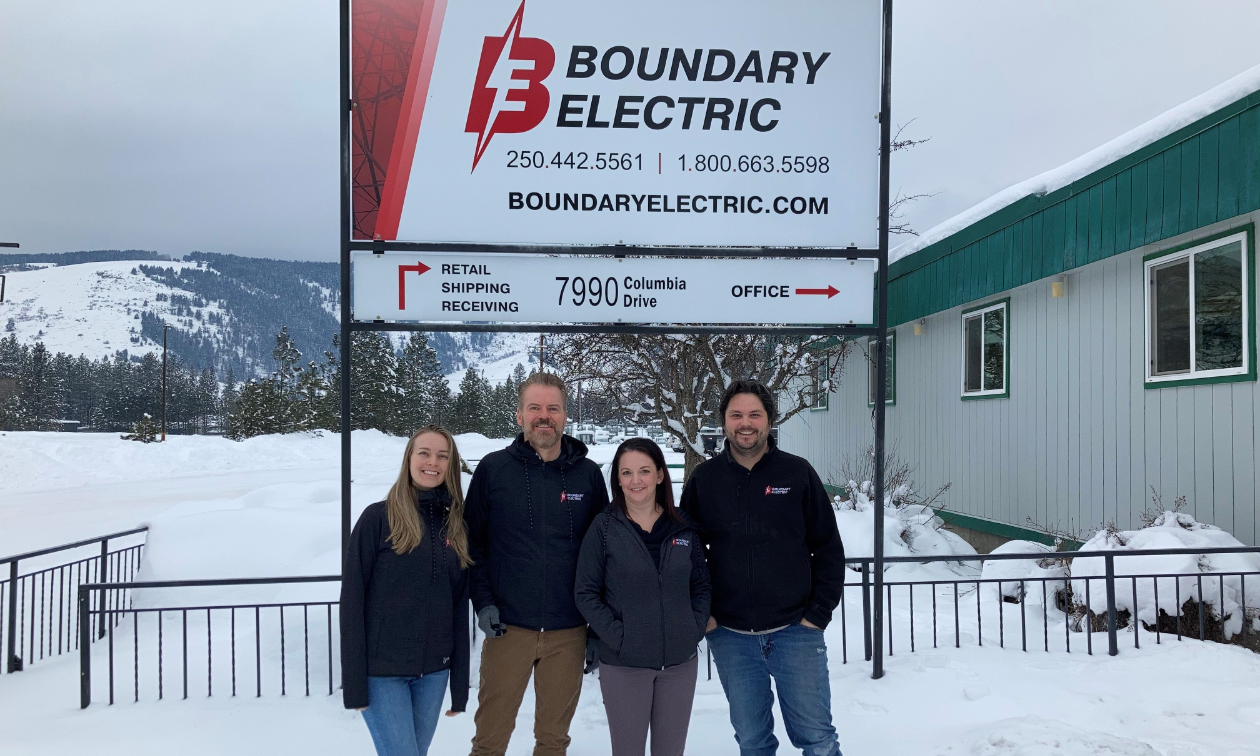 Many Kootenay employers are in a bind these days due to the labour shortage, lack of housing, and the ongoing pandemic. That being said, there are still potential employees out there looking for the right workplace and there are plenty of ways to entice them to come work at your Kootenay Business.
Boundary Electric in Grand Forks knows how to hire and retain skilled employees. The company was recognized in 2021 as a Great Place to Work resulting from a company engagement survey. Mike Freed, director of sales and marketing, is responsible for the training, development, and personal growth of the Boundary Electric sales team as well as the satisfaction of Boundary Electric's team members, customers and sales results. He leads marketing efforts across all mediums, including web and social. If anyone has his finger on the pulse of the Kootenay workforce, it's Freed.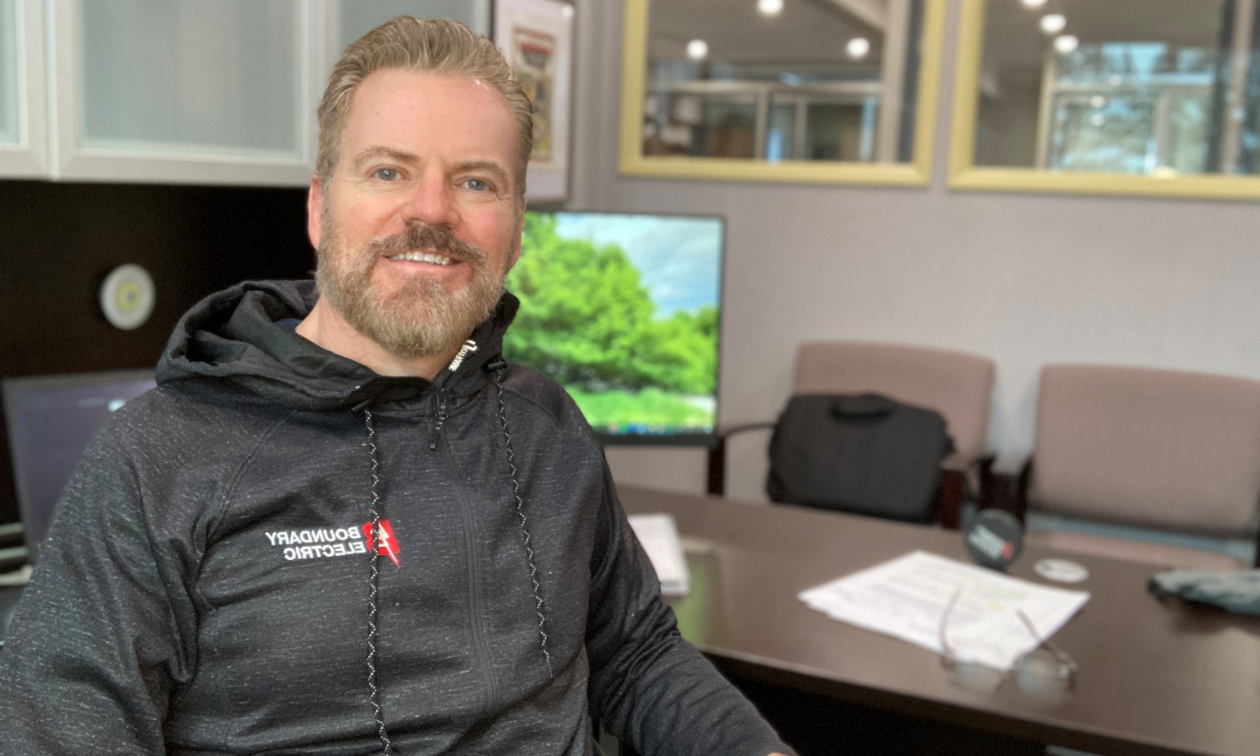 What is your favourite thing about working at Boundary Electric?
I get a lot of creative freedom and trust from our CEO, who is very open to new ideas and comes to work everyday with a tremendous will to win. The company cares about people, about always doing things the right way, and the values I see top down are fully aligned with my personal values.
How did you get hired?
When I saw the opportunity, I took a very proactive approach, determining through their company profile who potentially would be involved in the hiring process, and making those connections to affirm both my interest and the value I could bring to the company. I think this is what separated me from other candidates, and when I got an opportunity to visit Grand Forks on a recruiting trip to Boundary Electric, I was absolutely sold on the quality of the company and the future potential.
What are the necessary ingredients to become a great place to work?
Great culture. Create an environment where people bring their authentic selves to work and choose to do their best work. A workplace where diversity and inclusion are celebrated. Great culture will create a virtuous cycle where the spin-off effects are continuously raising the bar for productivity and success.
Having a growth versus fixed mindset - treating challenges as opportunities to learn and failures as growth which allows people to take risks and expand their potential. We win or we learn with every outcome.
Vulnerability-based trust, captured by author Patrick Lencioni in his book The Five Dysfunctions of a Team. This is the kind of trust that, regardless of outcome, your team will have your back. This is at the base of the pyramid to winning organizations.
Fun! We spend as much of our waking hours at work as we are virtually anywhere else, so we must take every opportunity to make work more enjoyable. This brings out the best results as well, people perform optimally when they can get into flow states and enjoying what you do will get you there faster.
How do you recruit and retain skilled employees, especially during a labour shortage?
There was so much arrogance on display from many employers during the early days of Covid, a feeling that if they were hiring that they held all the cards. I learned early in my professional career that the number one principle in hiring is to maintain a candidate's self-esteem and have always held this principle as paramount. Many candidates would find themselves ghosted at the end of long processes, which is unacceptable.
Out of the gate at Boundary Electric, I flipped the script of a traditional hiring process. In one of my social media posts on LinkedIn and Facebook, I invited candidates to interview me to see if I met their standards and could live up to their expectations as their next boss. This was a successful approach, and we landed an amazingly talented individual because of showing this level of creativity.
Differentiating yourself as an employer, showing candidates the human side of your business, your culture, and your character—and then living up to those principles in your day-to-day actions—is the best path to success in finding great people.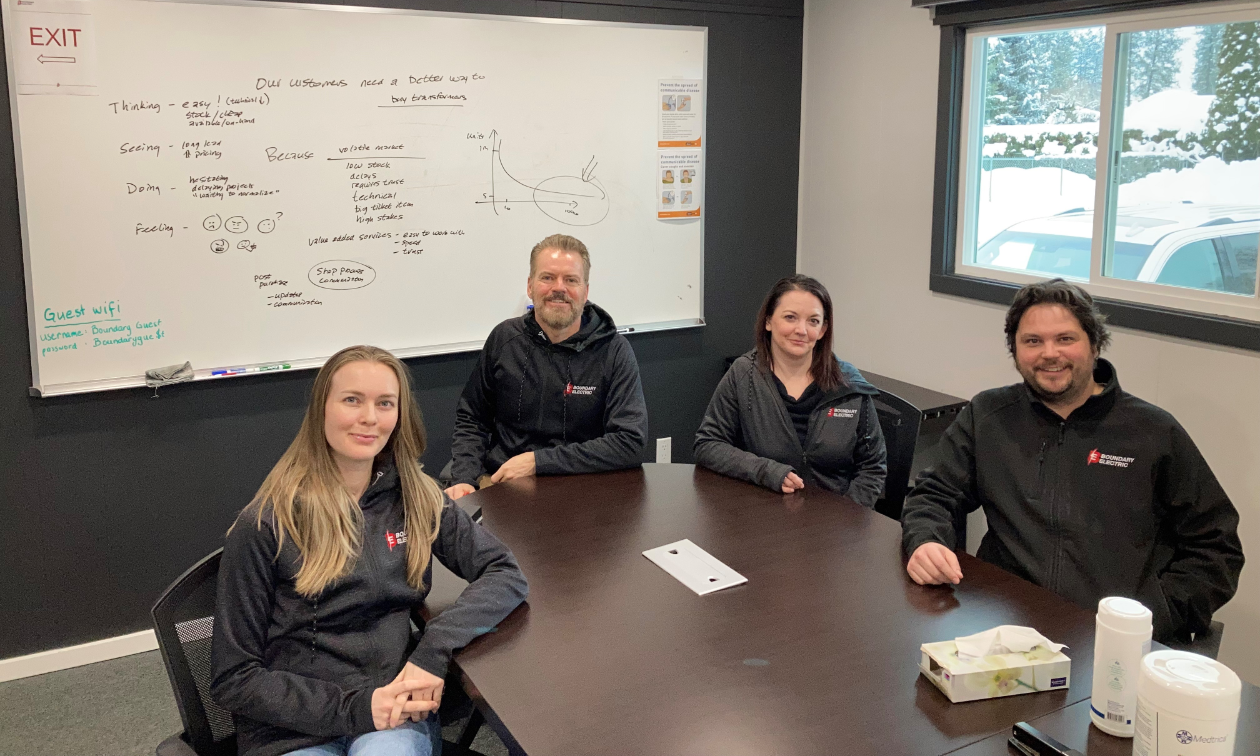 What onboarding and training does Boundary Electric provide?
We tailor our onboarding process to the role and the needs of the individual. Our first commitment is 'great first day.' What better way to signal to a new team member what the experience will be like than to be fully organized and ready with workstation, tools, electronic accesses, and a roadmap of the first 30-60-90 days complete with expectations and deliverables? We use our onboard document to highlight role, responsibility, and expectations, and further to that, what key internal relationships they should build and even a quick bio of all their teammates! This onboard tool provides check-in points, so we can evaluate at meaningful intervals what the progress is with well defined deliverables.
Training is ongoing. We carve out time in our weekly sales meeting for skill development in key areas like negotiation, communication, and time management. We keep the learning alive with contests and even scoreboards. We recently tracked, as individuals, the number of times we used a new negotiation technique for the purpose of embedding the skills learned long term.
Why do your employees like living in the Kootenays? Is that a recruitment tool?
It absolutely can be! It was for me. I was very much a fish out of water in Grand Forks. My last two years professionally were based out of Toronto after over a decade in Calgary and central Alberta. At the same time, I love the lifestyle this move to the Kootenays has afforded me, and it has been a significant reset. Even Red Deer feels like a concrete jungle compared to the scenic and natural beauty of the region.
The flipside is finding appropriate housing. There is less than a one per cent vacancy rate in Grand Forks and that has been an adventure for me since my move, including a portion of the summer in a trailer on an acreage, which I loved!
What are some lessons that other Kootenay companies can learn in regards to struggling with labour shortages?
Hiring great people has a domino effect. They uplift your organization and help you raise the bar. I've seen on multiple occasions that with that culture shift, many of the more toxic elements will self select themselves out. Great people can connect you to other great people as well, through their referrals and personal networks. Don't be afraid to bonus referrals, and be generous in your payouts, even overpay. This cost pales in comparison to recruiting costs, being short staffed and turnover costs.
People want more than a paycheque, especially millennials and Gen Z. They want a sense of purpose and freedom in what they do. Not every organization is aimed at curing social ailments like hunger and poverty, but you can still give people a sense of meaning and fulfillment in their work if you are fully supportive of their personal growth.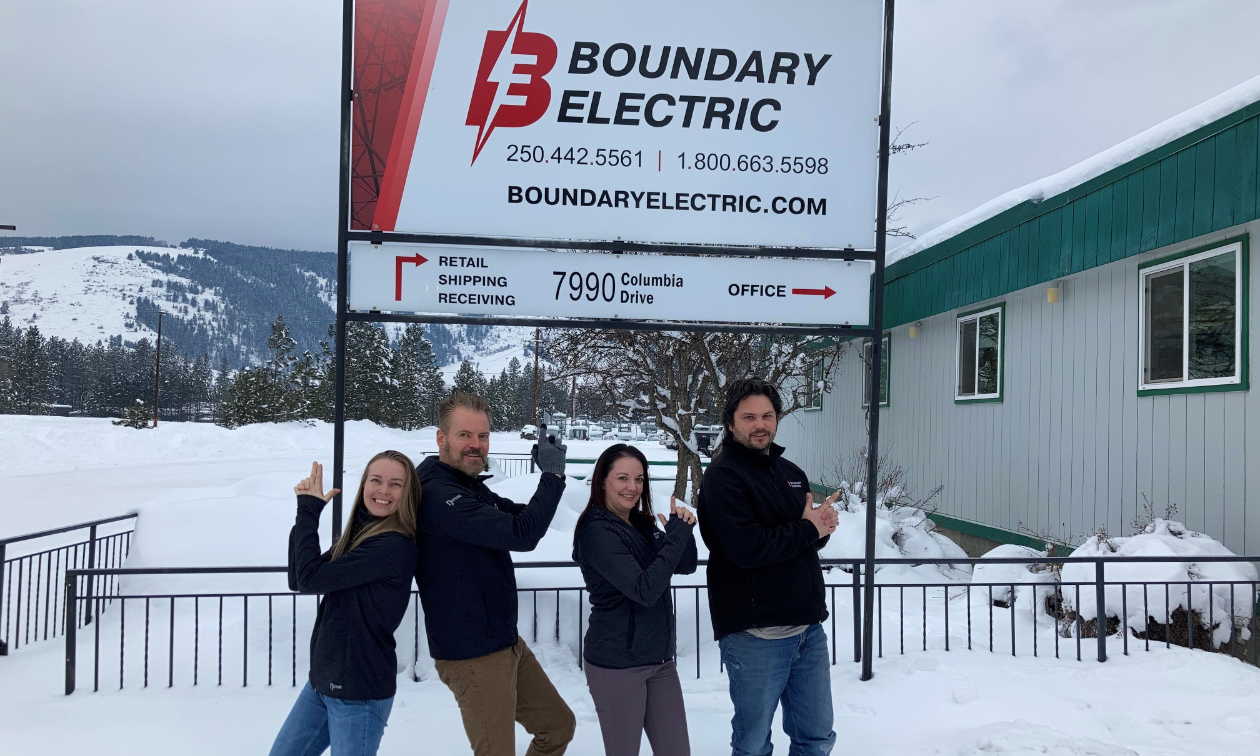 Is there a certain personality trait or skill or talent that is more in demand than others?
In his book A Whole New Mind, Daniel Pink discusses how the future is shifting from demand for left-brained process and logic thinkers during the Information Age to right-brained creatives because of the availability of outsourcing and automation for this type of work. Skills like design, storytelling, empathy, and big picture thinking are the most valuable to an organization today.
Shark Tank investor Kevin O'Leary echoed this statement recently, stating that his thinking has shifted from hiring engineering backgrounds to finding individuals who can land a video message in less than 60 seconds—his most in-demand skill set.
As a business owner or someone responsible for hiring staff, what's the best way to make a great first impression on a potential employee?
I think running a great recruiting process is a key element, being organized, professional and maintaining communication throughout. I know what it is like to be on the other side of the desk when in search mode, and I keep this close to my heart when I recruit. Understand that your brand is on the line with every candidate, and while you cannot hire everyone, you can leave everyone with an impression that you were fair and candid in your process with them. Never ghost someone you interview at length!
We use a repeatable process in our interviews to maintain consistency and fairness, and ask the candidates the same questions to mitigate the potential for biases. We recently introduced video as a first stage interview which allows us to reach more candidates than a traditional in-person or phone interview as a first step. This also signals to us the level of interest from the candidate. Will they invest 20-30 minutes in the process or are we just another number they shipped a resume to?
What is a recent trend you've noticed that is important to employees?
I am fully committed to self care and see this as a competitive advantage for productivity. In today's landscape, walking the talk when it comes to work life balance. You can show this by being flexible where you can with work from home or hybrid work from home allowances. You can also reflect this by respecting 'disconnect from work' policies, first introduced in Europe as early as 2017 and now being introduced in Canada that would bar employers of more than 50 people from sending work emails after 6 p.m. We are now learning the effects of toxic grind culture on mental health and quality of life, and you need to be a leader in this mindset if you want to attract the best people and have them deliver their best work. Self care is incredibly powerful when it comes to delivering peak performance.