Elkford's Chamber of Commerce Business Excellence Awards celebrated with six winners
An organization dedicated to mountain biking and a local entrepreneur were recognized at the annual event.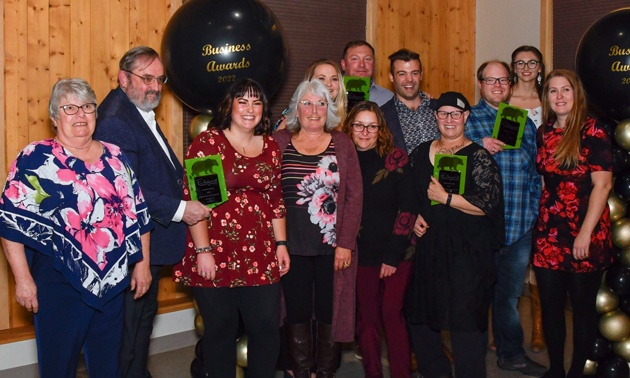 The Elkford Community Conference Centre was the place to be on October 22 as the community's annual Elkford Chamber of Commerce Business Excellence Awards got underway. The gala dinner and award presentations were made extra special this year as the event was the first to be held in-person after two years of global pandemic restrictions. A dance and a fun-filled photobooth and props were also part of the festivities.
Six awards were handed out this year. Congratulations to the following winners of the 2022 Elkford Business Excellence Awards: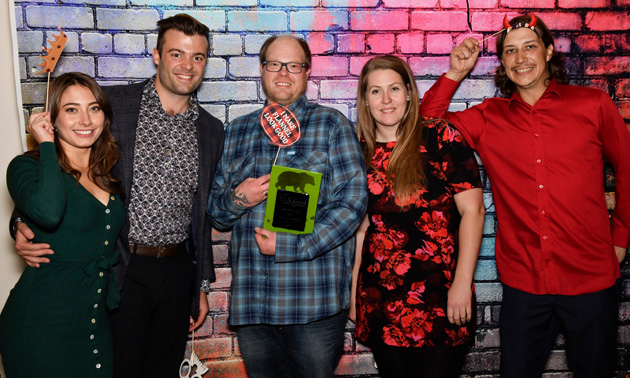 Legacy Ford is a full-service dealership with two locations in Fernie and Elkford. Committed supporters of many community initiatives, the Legacy Ford team has played host to charity barbecues and has raised money for organizations such as the Elk Valley Hospice and the Women's Resource Centre. The company prides itself on honest and reliable service to the residents of the Elk Valley. Congratulations to the entire team at Legacy Ford on their Business of the Year win!
Industrial Business of the Year: Nightcrawler 4x4
Nightcrawler 4x4 is a full service automotive shop that offers both light and heavy-duty repairs and servicing, as well as industrial and fleet repairs for the mining industry. The skilled team also offers custom CNC plasma cutting projects, such as metal signs and unique fire pit designs. This family-owned and -operated business has been a fixture in Elkford for well over 15 years.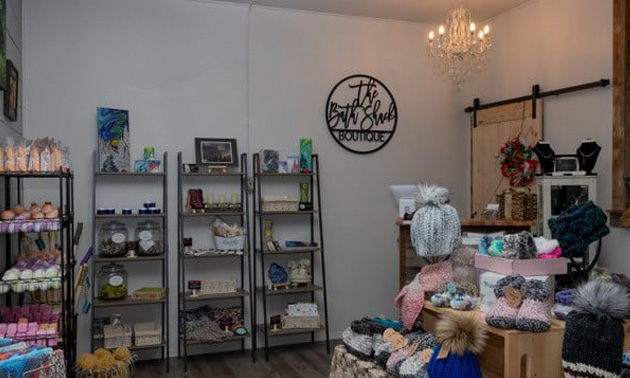 Debbie Kliment is the owner of her small business, The Bath Shack. Housed in her renovated garage, Kliment has been selling her bath-wares for years at local farmers markets and craft fairs. Along with her own products like fragrant bath bombs, lotions, bubble bath and soaps, the Bath Shack carries a range of fun and useful products and giftware from other local artisans. The Bath Shack has quickly become a favourite shopping destination for local residents.
Customer Service of the Year: Kootenay Market
The Kootenay Market may be a small-town grocery store, but they make sure to offer the same services and products that any big city store offers. Bread is baked in-store daily and the deli provides a wide variety of speciality items. Customers are continually surprised by the selection of products available at Kootenay Market. The store even has extensive hardware and homeware departments, featuring products like tools, painting supplies, craft supplies and toys.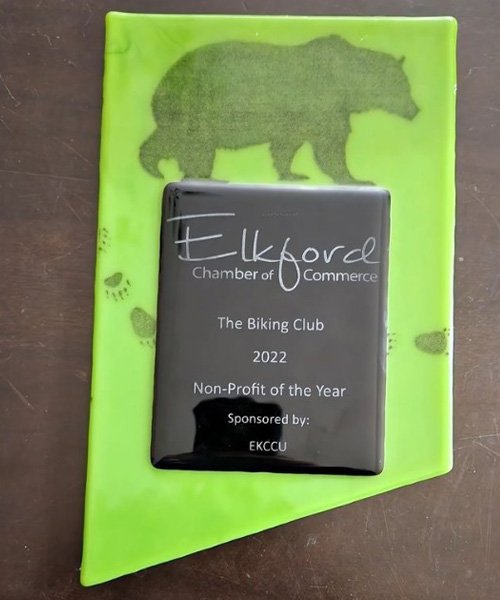 Jason Meldrum is the founder, organizer and president of the non-profit Elkford Biking Club. As a passionate advocate for mountain biking, he was stirred into action by the lack of a local bike park and pump track in the community. Months of fundraising efforts and events by club members have paid off as the organization's long-held dream of a local bike park was built earlier this year. Congratulations to the Elkford Biking Club on your hard work and award win!
Volunteer of the Year: Len Gostick
Len Gostick is a familiar face in the town of Elkford—he's lived in the area for over 35 years and was recently elected to his second term on Elkford council. He's also an entrepreneur and local business owner, as well as being involved with several organizations on a volunteer basis. Congratulations to Len Gostick, a valued and hard-working member of the community of Elkford and winner of this year's Volunteer of the Year award.