One-on-one with Ariadna Laris, executive director of the Elkford Chamber of Commerce
Economic diversification, with a focus on ecotourism, is one of the goals for the mining community of Elkford.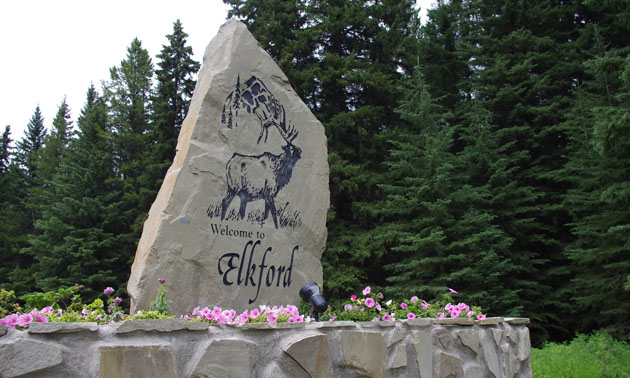 In her short time as Executive Director at the Elkford Chamber of Commerce, Ariadna Laris has fulfilled her wish of wanting a challenge in her new career. She's already coordinated three popular community events, including the annual Elkford Business Excellence Awards.
An avid amateur photographer, Laris moved to the small mountain community at the beginning of 2022 and started in her new position at the Chamber in September. Originally born in Mexico, Laris has lived in Canada for over twenty years and has a master's in International Cooperation and Development.
While Elkford has always been known primarily as a mining town, the region boasts enviable nature and recreational opportunities right on its doorstep, something that the Chamber would like to capitalize on in the form of ecotourism.
"We would like to be known for more than our mining," said Laris, "We have a beautiful landscape to offer to our visitors and one of our goals is sharing it."
A recent outdoor project completed in the region is the new bike park and pump track along Boivin Creek. A long-held dream of Elkford Biking Club members and the District of Elkford, the bike park is just one part of the overall vision for the community.
Read our interview with Laris to learn more about what's happening in the community of Elkford and what this beautiful little part of the East Kootenays has planned for the future: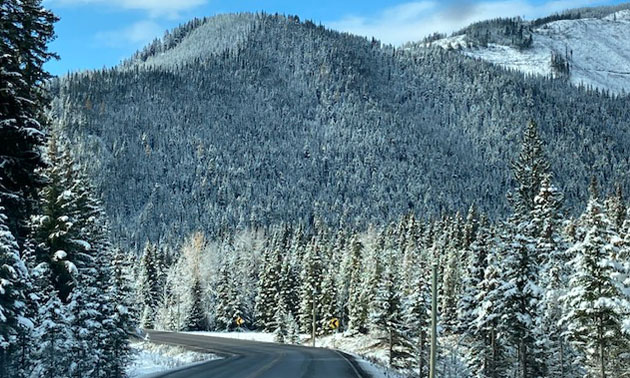 What motivated you to become the Chamber executive director of Elkford?
I moved to Elkford at the beginning of the year and had been looking for a job where I could make a difference. I also wanted something that would offer a challenge, and at the same time, be interesting. Working as an Executive Director offers me all that, plus I am able to be involved with the community on a regular basis.
How long have you had the position of ED?
I have been working for the Chamber of Commerce for a very short period. I started on September 1 of this year, but it has been a very hectic time. We've had our golf tournament, the All Candidates Forum before the municipal elections and the Business Awards gala. Combined with these, I've had the opportunity to attend an East Kootenay Executive Director meeting, where I was able to learn a lot to kickstart my learning for the position.
What accomplishments has Elkford seen in the past year?
In November 2020, our Council put forward a five year strategic plan to provide direction on goals and projects. The main focus has been to have a vibrant community that is sustainable while promoting economic growth, diversity and stability. This plan has a list of priorities that with the collaboration of everyone is being shaped towards completion. Some examples are:
We are revamping the old District Office space to create a childcare facility and an office for the Chamber.
We now have completed our bike park with work and donations from the whole community.
Our town centre has seen a revitalization that will help in our district development.
What challenges has Elkford had to overcome in the past year?
This past year, our challenges have been very similar to the burdens all of Canada confronted—coming out of the pandemic has been difficult. Elkford is in a unique position with coal mining, which offers some stability, but we lack diversification in our economy. We have been looking to strengthen our position as a community.
Another big challenge our town has been facing is the lack of an emergency department in our Health Center. The ER was closed for five months in 2020 and then closed again—supposedly temporarily—in September last year. Due to limited staffing availability and lack of housing, it has not yet been reopened.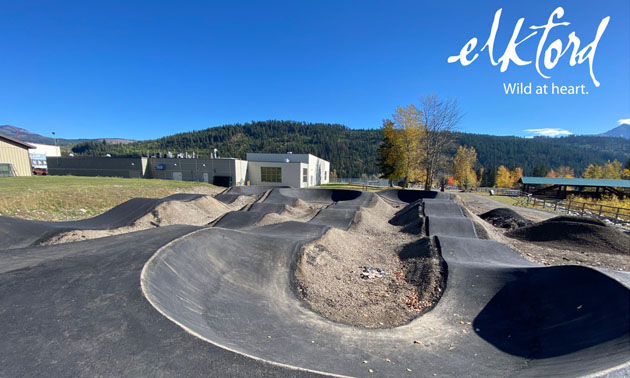 What's on the horizon for Elkford in the coming year?
We are focused on developing our economy in a sustainable way, thinking of the environment, and creating a balance between community and nature where we can offer opportunities for small and big businesses with social responsibility. Moving forward, we would like to encourage an increase in ecotourism. We would like to be known for more than our mining. We have a beautiful landscape to offer to our visitors and one of our goals is sharing it.
If you could do one thing to improve Elkford regardless of cost, what would you do?
The thing we need the most right now is a solution to our housing. I know most of B.C. is immersed in a housing crisis, but being in a small town, the effects are more pronounced. If we want to grow and have a more diverse economy, we need to resolve our housing problem.
Assuming I could improve one thing regardless of the cost, it would be building different types of housing so that we could fill the void we have. We need quality housing and housing affordability, which means getting closer to housing need and demand. This Includes rentals, low income, senior and family housing, with places that include one- to three-bedroom dwellings.
What do you love most about working and living in Elkford?
As I mentioned earlier, Elkford offers a work-life balance. There are a lot of opportunities for families to grow here. We have a very strong and extensive community, big in volunteering and helping each other. Our town offers well established jobs, nature and arts, which means a possibility to a very harmonious life.