Top 10 Restaurants For Sale in the Kootenays (Fall 2017)
Love food, have a knack for cuisine or always dreamt of owning your own restaurant?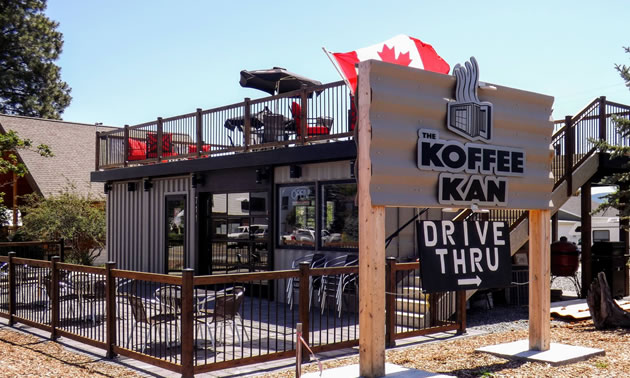 Love food, have a knack for cuisine or always dreamt of owning your own restaurant? Kootenay Business is always on the lookout for interesting and unique businesses opportunties. Here's a selection of unique restaurants that are currently for sale in the Kootenay region. Who knows, maybe one of these restaurant opportunities is just the gateway you have been waiting for to invest in the Kootenays.
The Koffee Kan — Kimberley
The Koffee Kan is located on a high traffic thoroughfare (Hwy 95A) in Kimberley, BC. It is the first building of its kind in the area made out of re-purposed shipping containers and is the perfect opportunity for a family or partnership business. It features custom concrete countertops and tables, custom epoxy flooring, a 1400 square foot rooftop deck with 360 degree views, solar power lighting and a full service drive thru. It comes complete with all appliances, furnishings, and transferable liquor license for meal and beverage service. This is a real property sale that includes land, building, and contents. Owners are motivated to sell due to health issues, but will consider rent-to-own options. Serious inquiries only please. Enquire at: [email protected]
ABC Restaurant — Cranbrook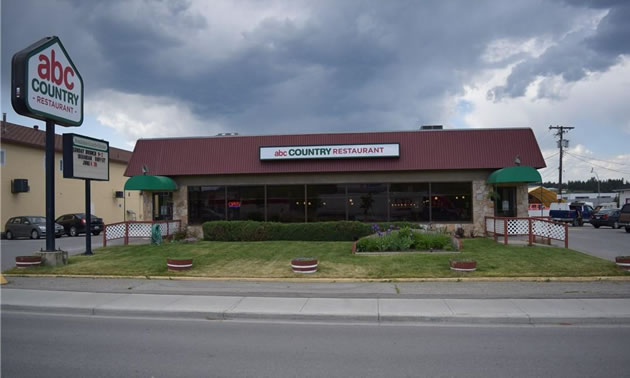 Well established family restaurant for sale (business only) in central location with high visibility along the Highway 3 corridor through Cranbrook (the Strip). This restaurant has just completed a major renovation in the past year and has renewed agreements with the franchise and the lease till 2022 with two 5-year options. This 125 seat restaurant boasts a loyal following and consistent revenues. One of the most popular franchise restaurants in the City, with gross sales always exceeding over 1.1 million dollars for past 10 years and a very loyal customer base. Contact Jason Wheeldon/EKR Royal LePage: 250-426-9482.
Allegra Restaurant — Cranbrook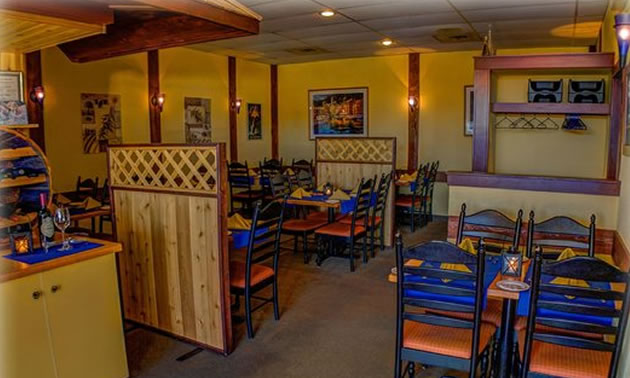 This small 42-seat fully licensed restaurant is well established and highly regarded as the top spot by locals and visitors alike. It features an open kitchen layout and is the perfect business for a working couple! Currently run on a five-day-scedule with dinners only, therefore has growth potential. Additional business income through an established catering service for up to 200 people. Contact Thomas Nay: 250-426-8812
Happy Days 50's Diner — Grand Forks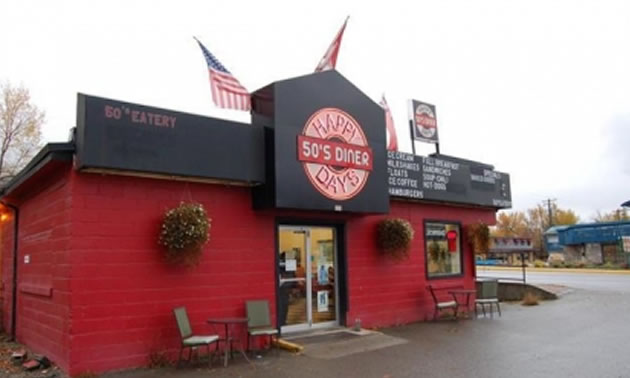 Happy Days 50's Diner! This is your opportunity to own this 'turnkey' business complete with 3,600 sq. ft building - right at the busiest intersection on Highway #3 in downtown Grand Forks. The business has shown consistent growth over 5 years and is a very popular destination eatery! Info package available. Sharon Marshall, Edan Marshall, Discover Border Realty—phone: 250-442-6396 or 250-442-2124
Grand Buddha Bistro — Castlegar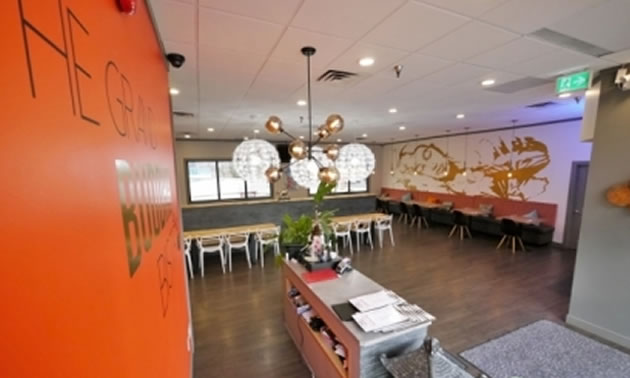 Very profitable Southeast Asian inspired restaurant boasting a brand new upscale Wine Bar & Lounge! Serving the Castlegar area for only 1 year, The Grand Buddha Bistro is fast becoming the city's top award winning restaurant — Chamber of Commerce "Best Restaurant -- 2016"; Soup for the Cultured Soul "People's Choice Soup 2016". Features: Creative and delicious Southeast Asian menu items inspired by Vietnam, Thailand, Korea and Japan; upscale dining environment with modern décor and formal reception area (capacity 93); brand new Bubble Tea bar; brand new Wine Bar & Lounge with high end finishes including quartz counter; functional kitchen design with all brand new equipment; tons of free parking available; ground level accessible; central location. Contact Daniel Mathieson, phone: 250-304-7895
A.M. Radio Café — Nelson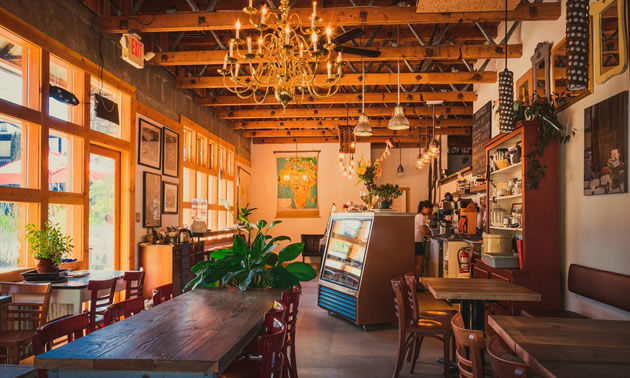 Funky Nelson Coffee shop for sale. Take this unique space to the next level. Currently operated as a morning and afternoon eatery serving sourdough pastries, gluten free baked goods, sandwiches, soup and more. Liquor license in approval process. Located in a high density area with loads of free parking, close to Lakeside Park. Lively business with lots of happy customers. Contact Dario Cimolai by phone at 250-352-7935
Dock n Duck Pub, Grill and Boutique Accommodations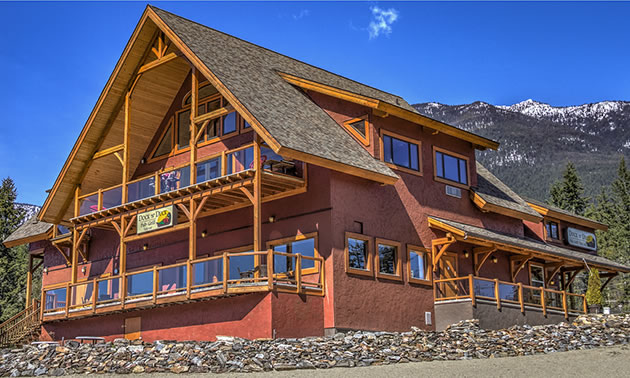 Popular & well promoted, the Dock n' Duck is a thriving Pub and Grill with proven revenues and an excellent reputation. Enjoy wilderness comfort while diversified and proven income streams handily cover the mortgage. Boutique accommodation, commercial lease space and proven restaurant revenues make living the dream possible. The award-winning food-service operation is truly turn-key. A philosophy of "homey, hearty and healthy" and strong marketing make the Dock n' Duck Pub & Grill one of the most popular restaurants in the Central Kootenay. Hire a manager, lease it out or run the business yourself. The breathtaking view, luxury mountain-lodge décor and exceptional systems and customer service already in place, ensure repeat business and customer loyalty. For more info: http://www.kootenaycommercial.com/
Hoodoos Bar and Grill — Fairmont Hot Springs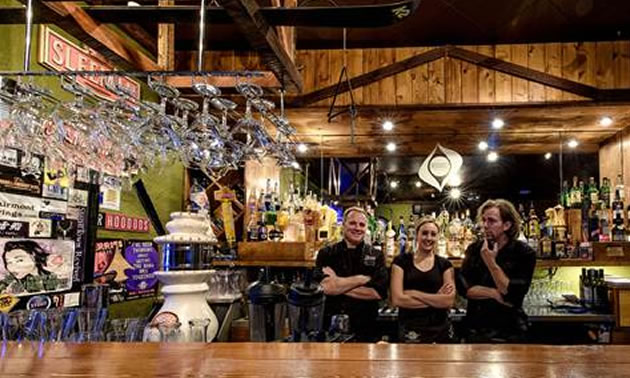 The renowned Hoodoos Bar and Grill business is for sale! This bustling, successful family restaurant is located along Hwy 93/95 and is located just south of Fairmont Hot Springs and is the favourite location for tourists and locals. Located adjacent to the Hoodoos RV Resort and gas station, the 75 seat restaurant comes with a unique liquor license that allows the establishment to stay open until 1:30am and includes an Entertainment Endorsement. Contact realtors: Bernie Raven / Chris Raven 250-341-6044
Restaurant opportunity— Revelstoke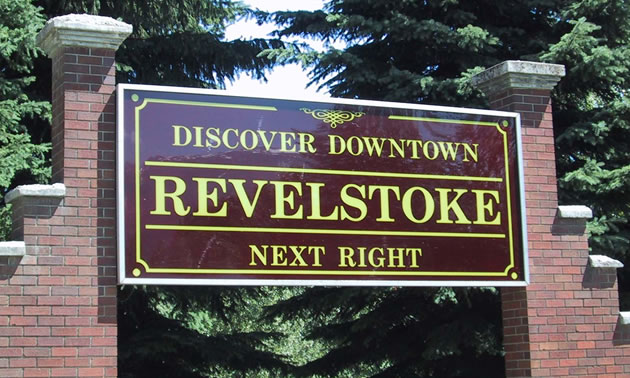 Here's your chance to own a successful restaurant in highly sought after Revelstoke. Minutes away from the most vertical skiing in all of North America and walking distance to the downtown core. Ample street parking and bike racks out front. Located on an owned 7764 sq.ft. property. Recipient of Trip Advisor's certificate of excellence, limited marketing expenses and lots of return customers that are attracted by the world-renowned reputation. Profitable restaurant with proven returns, which have been growing substantially year over year. Systems in place where only a part-time presence is required by the owner, a rarity in the restaurant industry! Seating space for 90 inside, 50 on the patio and an office to complete any needed paperwork. Contact: Realtor Scott Duke by phone at 250-814-7062
3&93 Dairy Bar — Elko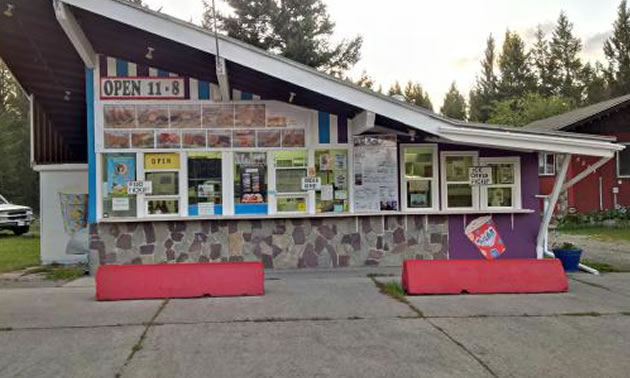 Opportunity is knocking. Now is the time to seize the opportunity to purchase the iconic business. This unique property includes a 1200 sq ft 3 bdrm 1 bath residence, 720 sq ft garage building fully equipped to conduct ice sales business and 4 storage sheds located on .844 unzoned acres (250'X150' lot) at the very busy junction of Highways 3 & 93 west of Elko, BC. This summer business has been operating for 52 years with 3 different owners. It continues to grow with consistently increasing sales. Contact: Gordon Holmes by phone at 250-464-1004
Source and Disclaimer: These listings were sourced from various public sources including Venture Connect; Imagine Kootenay, realtor listings and private sale listings. While we believe this information to current, correct and timely we can not guarantee its accuracy. We encourage all interested buyers to do their due diligence including talking to a licensed realtor or business adviser for guidance.