Sustainability counts
TB Contractors has been recognized for its sustainable building and eco-friendly services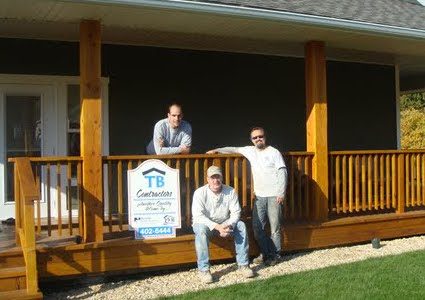 Don and Grace Tilling own TB Contractors (TBC) in Creston, B.C. They have been operating in Creston for 12 years and were recognized in Kootenay Business's 2011 Best of Business Awards for their eco-friendly services and sustainable business practices. Don recently shared their story with us.
What do you like about the industry? What most people want at the end of the day is to feel some degree of satisfaction in what they do. Making our customers happy and building them a well-rounded home is what gives me, and my team, a great deal of satisfaction.
Do you have a mentor? Ray Smith of Kootenay Energy Advisor.
To what do you credit your success? Our commitment to the core values we hold and our determination to please the customer.
What do you think makes a sustainable builder? How do you fit in with that? A sustainable builder has to see the big picture when it comes to the environment and how his or her customer sees the environment. It is also very important to use an energy advisor from the start, and to map out a plan that works. We at TBC have made some great headway as sustainable builders.
How is your business eco-friendly? Our business is focused around two main points; firstly, informing the customer of all the options pertaining to green building and how we can achieve a good EnerGuide number; and secondly, how we can do this in a cost-effective manner. Being a sustainable builder is about using the right people and the right materials—and when that all comes together, you have something special.
Have you got some advice for owners who are going to build or renovate? When it is time to build or renovate, the owner is most likely to spend a lot of hard-earned money. They need to find a contractor that has a good track record and is someone that they can trust. Please do your homework. They also need to work with someone that will help them see the big picture. For example, you might spend $5,000 extra on something today, but will save $10,000 in the next 10 years. The owner needs to see all the options.