Lit Photo/Video Creston brings creativity to life in the Kootenays
Dennis Charles puts the image in imagination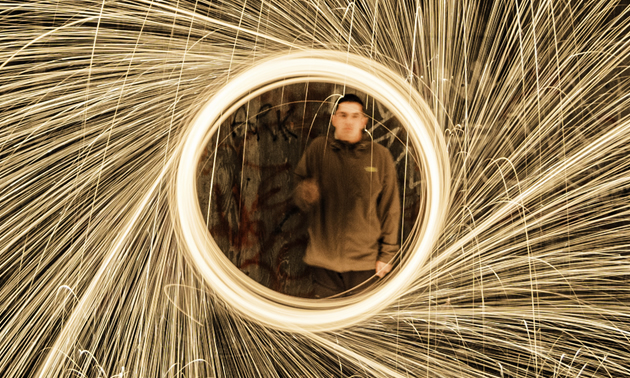 Originally from northern Alberta, Dennis Charles is struck by the immense beauty found in the Kootenays. He created Lit Photo/Video Creston in 2018 after he began receiving propositions for photography jobs from viewers of his personal photography on social media. The Creston business handles all things photography, videography and print media.
Charles enjoys the entire process when it comes to creating the perfect picture. The preplanning, fieldwork, photography and post-processing work, sharing the images with friends, family and clients, and the final step—printing the image—are all encompassed in a successful photo shoot. He has a blast doing it all.
"This is nuts that I am getting paid to do something that I have so much fun doing," said Charles.
An industry trend that is exciting to Charles is the amount of landscape photographers going back to using large format film. The margin for error doing that type of photography is very small, so it takes both luck and skill to come out with a perfect product (and to catch the fleeting moments photography is all about).
"My favourite service to offer clients is my product photography" said Charles. "I really enjoy helping other small businesses add value to their businesses through professional photography. It's amazing to see the look on clients' faces when they see photos of their products come to life in the way they originally envisioned."
Charles' superpower is being able to alter time.
"I feel like I can stop time when I capture that image that jumps out of the camera at me," he said. "Also, I am pretty good at drinking lattes from Fly in the Fibre cafe in Creston."
For more information about Lit Photo/Video Creston, visit the Facebook page.