Happiness matters
Creston, B.C., has conducted a happiness survey to get direct input from its citizens about what's working and what's not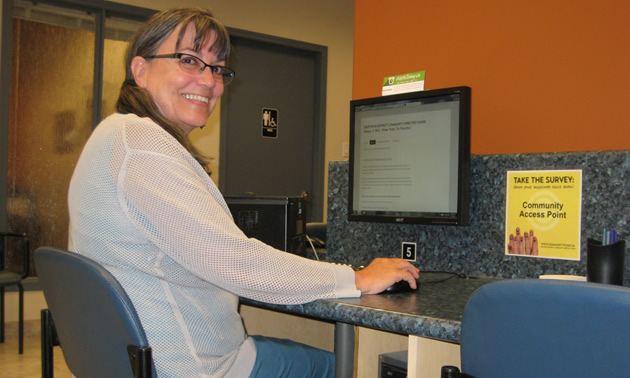 Research reveals that happy people are more present and more productive than those who are not. In the workplace, happy employees mean money in the bank for their employers.
Happiness indexing started in the 1970s in the small Asian country of Bhutan, when the 17-year-old king was being urged to adopt Western-style leadership and goals. He boldly said he was less concerned with gross national product than with gross national happiness. Since then, happiness indexing has become a global trend.
Closer to home, the Better Life Project Happiness Survey was launched in Creston, B.C., in December 2014. It's an initiative of the Creston & District Community Directed Funds Committee (CDFC), through Columbia Basin Trust. Laura Hannant is a local consultant who worked on the happiness survey in Creston.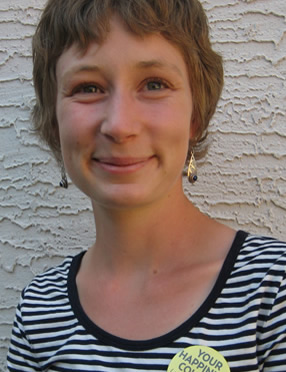 "The first step was to look at past reports on community processes and sustainability plans," Hannant said. "A lot of people had been asked about their goals and vision for the community, but not asked a whole lot about what they need."
The happiness survey
Creston was one of the first rural communities in Canada to use the happiness survey. Almost 1,000 people of all ages and income levels took the survey, providing a good representation of the community—though far more women than men participated. They answered about 100 questions about their quality of life in 11 areas of well-being, including mental and physical health, community vitality, social supports, material well-being and work experience.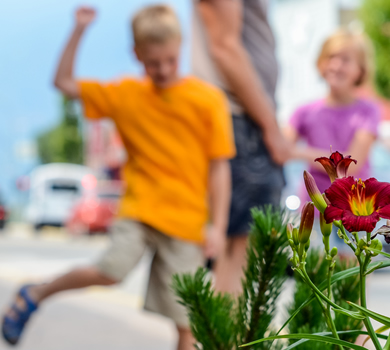 Hannant said that the two weeks of the survey itself were a revelation to her.
"I was blown away at just how open people wanted to be, about their lives and how things are working or not working for them," she said. "It really felt like people were just waiting to be asked, right from young teens to seniors. This is a movement that says, 'We care how you're doing.' When we were at the high school with the survey, kids were lining up at lunch time to use the (survey) computer. They really wanted to be heard."
The results are in
The happiness survey results were both gratifying and unsettling. Creston's overall happiness score is about six points higher than the global happiness scores, and in the area of social supports its score was a remarkable 25 points above average. Community vitality and ecological well-being are two other areas in which Creston is thriving.
Employment status and income level make a difference to people's sense of well-being, and in the areas of time balance and work experience, Creston is a little behind the average. The survey also revealed that being a teenager is a big risk factor for feeling unhappy.
"After the survey period," Hannant said, "I spent a good week in the high school talking with teens about their experience living in the community, and there's a real sense that they are misunderstood and that service is lacking for them. What was surprising was the extent to which they were saying their happiness level is affected by the fact that they just don't know what to expect in the future. They don't know where they'll live, or what they'll do for work, or how stable they're likely to be financially. They don't know if they'll be able to be married or have kids. They talked about feeling disconnected."
Creston's overall happiness score was 67.6 out of 100, six points higher than the global average that sits in the very low 60's.
"That's not a grade you want to go home with," said Hannant. "To have such low expectations for happiness seems pretty sad."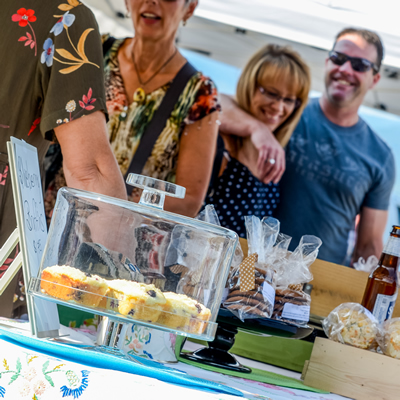 The point of the survey
On the positive side, though, simply participating in the survey resulted in people being more aware of the good things in their lives, and sparked feelings of gratitude and appreciation. Hannant said that this survey has opened up dialogue in the community about how things are really going. The survey tells people that they matter and that someone cares about what's important to them.
The happiness survey results provide valuable data for the CDFC as it allocates funding for future programs, and other community groups will use the information as they set their goals and make their plans. Future programs will be designed to strengthen the weakest areas.
"We want to be a community where people are thriving and well," Hannant said. "In Creston we have so much that's given to us that's not dependent on the economy or our employment status. The natural beauty, the access to recreation, the great climate—it gives us a great foundation on which to build."