Cranbrook Chamber honours business excellence at annual awards
The Cranbrook Chamber of Commerce celebrated local businesses and individuals with 13 awards handed out.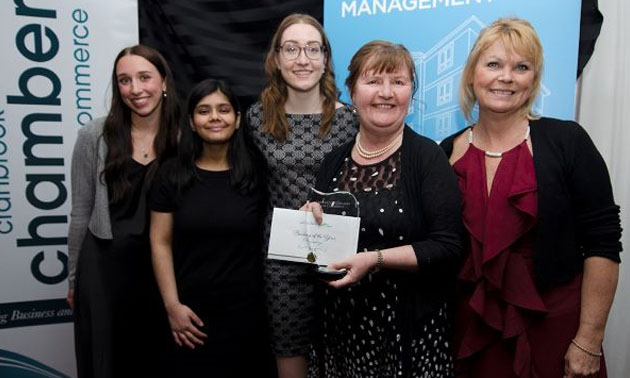 The beautiful St. Eugene Golf Resort & Casino played host to the annual Cranbrook Chamber of Commerce Business Excellence Awards earlier this year.
This year saw over 80 nominees in 13 different categories, ranging from Inclusive Employer of the Year to Customer Service Excellence. This year also marked the return of in-person celebrations, a welcome occasion after two years of pandemic restrictions.
Congratulations to the following winners of this year's Business Excellence Awards: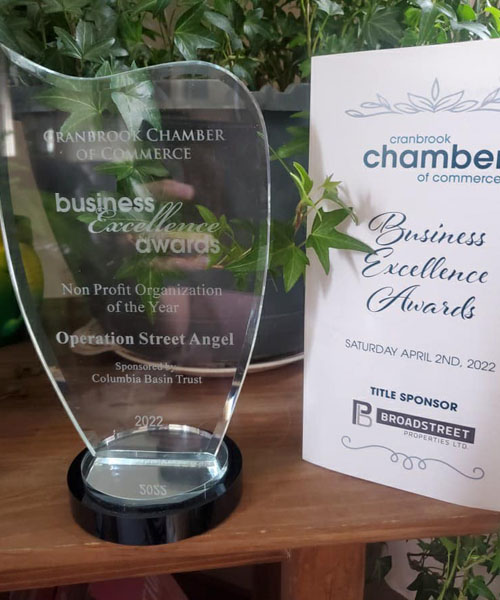 Operation Street Angel provides outreach and advocacy services to marginalized individuals and those struggling with poverty and other issues. The organization provides a supportive and inclusive environment where everyone is welcome. Some of their programs and services include daily meals, free showers, internet workstations, mental health support and evening outreach services.
Empowering their clients and making a positive difference in their lives is the ultimate goal of The Hearing Loss Clinic. With eight locations across the East Kootenay and Southern Alberta, The Hearing Loss Clinic team provides exceptional customer service and takes the time to educate their clients. This compassionate and forward-thinking focus has won the dedication and loyalty of their many customers.
Located in downtown Cranbrook on 10th Avenue, the Paw Shop has come a long way from its humble origin as a kiosk booth in Tamarack Mall. The popular pet store—specializing in healthy dog and cat food, treats, toys and supplies—is also a dedicated supporter of local fundraisers and initiatives. The Paw Shop organizes the Weiner Dog Races, which are a beloved part of Cranbrook's annual Sam Steele celebrations, and also supports charities like the EK SPCA and Meant 2B Loved Pet Rescue.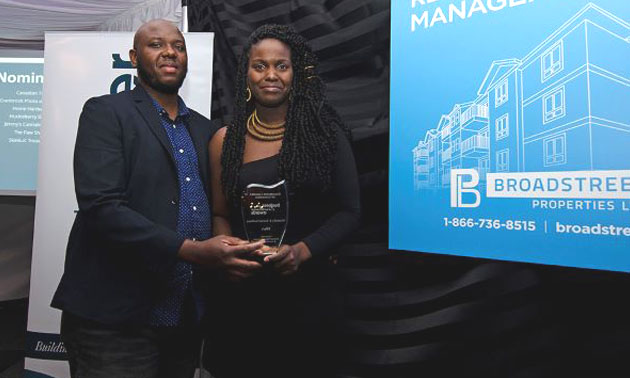 Hospitality & Tourism Excellence: Ella's Cafe
Since opening two years ago, Ella's Cafe is widely recognized as one of the best places to eat in Cranbrook. The restaurant—located in the Best Western Hotel—is the only Jamaican restaurant in the Kootenays and the menu gets rave reviews from customers. Owner Aleitha's authentic Jamaican dishes are true to her culture and origin and she's proud to offer a taste of her home to Kootenay residents and visitors.
Founded in 2015 by Sebastiaan (Seb) van der Horst, the Kootenay Computer team focuses on providing business owners, home office workers and individuals a variety of services, including automated computer monitoring and remote access labour.
In an effort to help local refugees, van der Horst started the Cranbrook Computer Donation program in 2016, which provides refurbished computers to families and individuals in need. The program is now a collaboration between the Cranbrook Chamber of Commerce, the Salvation Army and Kootenay Computers, with old computers and devices donated by the local business community. A minimum of 50 computers are refurbished each year.
M&M Food Market offers restaurant-quality frozen food for all occasions—everyday meals, family get-togethers, holidays and more. From delicious desserts and appetizers to gourmet meals and quick "pop-in-the-oven" products that are great for busy days, customers will find a wide range of items to choose from. The team at M&M Food Market treats each customer that walks through the door as a friend, and offers quick, friendly and helpful service.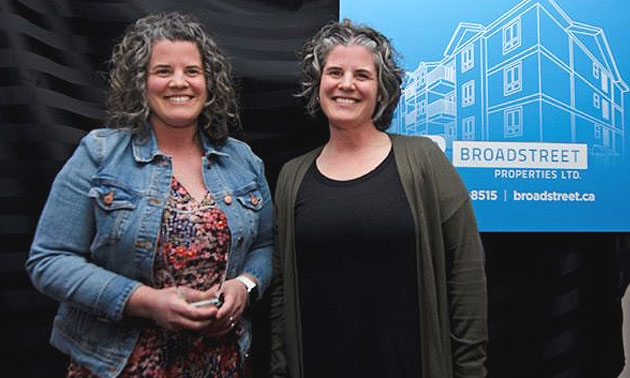 The coolest spot in downtown Cranbrook on a hot summer day, Twisted Peaks Frozen Yogurt serves up a mouth-watering (and ever-changing) selection of frozen yogurt flavours to tempt your tastebuds. Owned by twin sisters Becky McArthur and Robyn Hansen—former owners of MJ's Floral Shop—the pair opened their store in 2020, right in the midst of the COVID-19 pandemic. Despite the odds, the shop has thrived—froyo lovers rejoice!
Age-friendly Business of the Year: Pharmasave
Pharmasave has been a fixture in Cranbrook since the turn-of-the-century. Over the years, the business has expanded and now has two locations. The Baker Street location offers a wide range of retail services, including cosmetics, gifts and a pharmacy. The second location, located at the Baker Street Mall, is home to the East Kootenays' largest medical equipment centre and provides a comprehensive selection of home medical equipment, mobility aids, wheelchairs and more.
Housed in a delightful cottage-style heritage house in downtown Cranbrook, the Sweet Gestures Chocolate Shoppe is filled to the brim with a selection of delectable hand-dipped Belgian chocolates, truffles, gourmet ice cream and yogurt, cakes, giftware and more.
A part of the community since 2003, the team at Sweet Gestures are always up for a friendly afternoon chat and tea. They are also known for their amazing wedding cakes and treats for special occasions.
Congratulations to the Heid Out Restaurant and sister company Fisher Peak Brewing Company on their Business of the Year win. The Heid Out is known as one of the top three places to dine in Cranbrook. Helmed by executive Red Seal chefs and an award-winning brewmaster, the team utilizes locally-sourced ingredients to create culinary masterpieces of flavour and originality.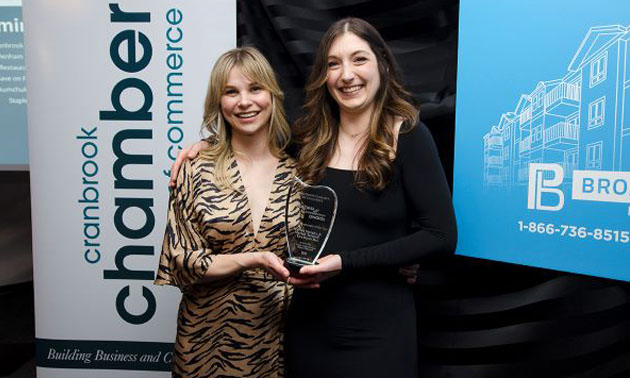 Young Entrepreneur of the Year: Two Birds Deli - Marina Stropky & Maraih Tarasoff
Two Birds Deli specializes in feel-good fast food for the local downtown lunch crowd. This healthy grab-n-go restaurant is run by close friends and entrepreneurs, Marina Stropky and Maraih Tarasoff. Menu options rotate daily, including soup, salad, sandwich and bowl options. For gatherings, office parties, luncheons and meetings, Two Birds Deli also offers catering services. Read our story about these hard-working ladies and their first foray into business in the midst of a pandemic.
Kootenay local Jordan Nering is the owner and operator of AMP. The company specializes in custom media creation and project management. Their list of services includes motion picture quality videography, high-end photography, original radio jingles and virtual business tours. AMP has worked with many high-profile clients since its inception in 2013—CBC, Fortis, Rotary International and the Yellow Pages among many others. The team at AMP is proud of their local community and regularly finds ways to give back to the region they call home.
Business Person of the Year: Heidi Romich
Heidi Romich is a well-known woman around Cranbrook. Originally from the area, she studied International Tourism and worked overseas in her younger years, before returning to the region with a passion for food. Romich has operated businesses in Cranbrook for over 23 years. High-end eatery Heidi's was her first successful venture, followed by The Heid Out Restaurant and sister company Fisher Peak Brewing Company. Her passion for community is apparent in her dedication to working with local farms and food producers and her involvement with downtown revitalization.