The owners of Two Birds Deli in Cranbrook have spread their wings
Maraih Tarasoff and Marina Stropky started off as high school friends at Mount Baker, and ended up being business partners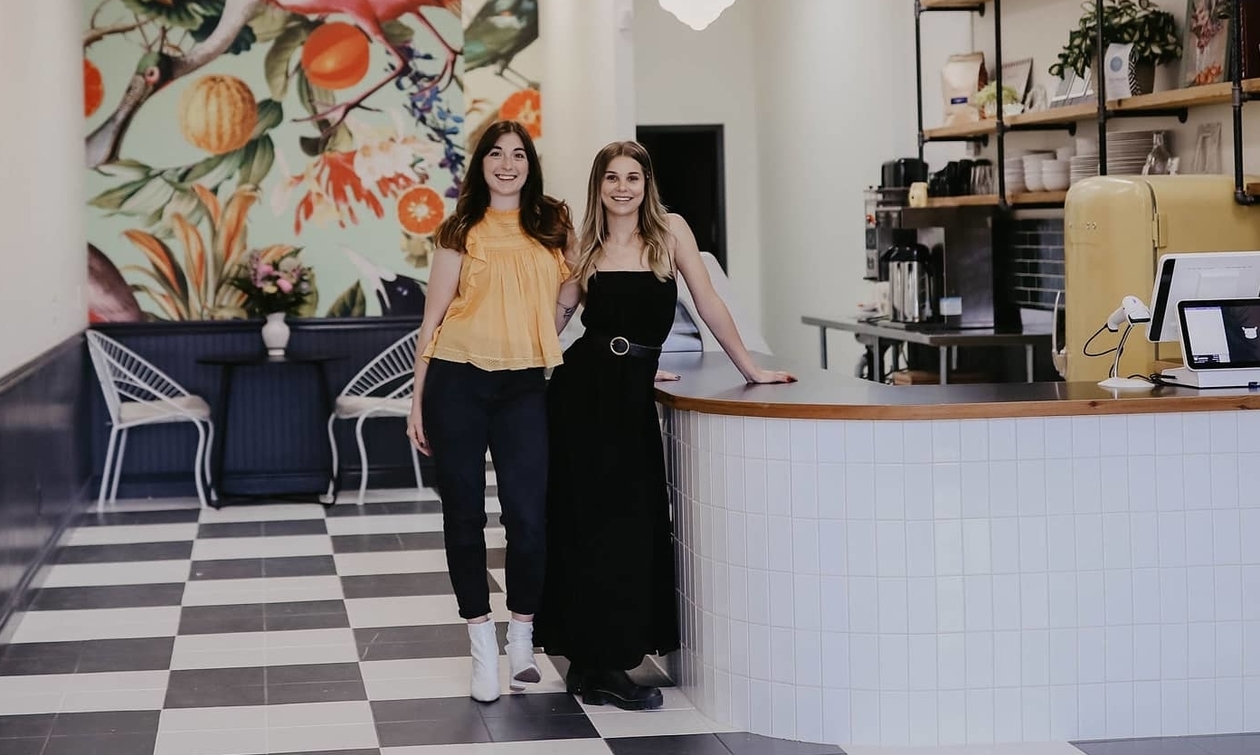 There's something to be said about finding the right business partner—and doing so can be a challenge. For Maraih Tarasoff and Marina Stropky, the decision to match talents was a brilliant one, leading them to open Two Birds Deli in Cranbrook, B.C.
Stropky and Tarasoff had grown up in Cranbrook, establishing a friendship that goes all the way back to high school. Upon graduating from Mount Baker Secondary School, they both flew the coop and went to the city to pursue their education. Upon completion of their undergraduate degrees, they decided they missed their home city and returned.
"We both love the lifestyle this area offers, but we found ourselves missing the exciting food scene that we left behind," said Stropky. "We also felt there was a need for more diverse, healthy fast food options in Cranbrook. We have been great friends, co-workers and roommates for the last 10 years or so and we have tossed some ideas around through the years. However, it wasn't until a few years ago when we returned to Cranbrook that we started seriously thinking about a business plan and putting these thoughts into action."
Forces to be reckoned with
Nothing stops these ambitious entrepreneurs, not even COVID-19. That being said, it has taken all of their combined business knowledge and determination to make it through.

"As part of our business planning we made sure to acquire a thorough understanding of the risks involved in a start-up, particularly in the food industry," said Stropky. "We knew that it was no small task, but we felt that we had put in the work to be as prepared as we could be and were excited to move forward. We never predicted the global situation we would be in just a couple of weeks after receiving our start-up funding. We expected a good amount of uncertainty as new business owners, but this was next-level."

The feeling of uncertainty loomed over them as they were unsure whether they would be able to open at all and concerned about all the potential effects the virus could have on the safety and well-being of their community.

"We went from feeling prepared to scared," said Stropky. "How can we ask people to take a chance on the new kid when all of their old favourites are struggling? What if we get our doors open only to be shut down? How long can we last? We struggled with these questions . . . and by the end of May we decided to move forward starting with our leasehold improvements. We pivoted to takeout only and opened for business July 10, 2020."

Two Birds Deli has continued to thrive, despite the obstacles. Stropky and Tarasoff are kept on their toes constantly with new regulations and changing protocol to enforce. They also had to deal with other fallout from the virus, including delays and inconsistencies when receiving food orders—which is a big deal to any restaurant, especially a new one.

"We have been lucky to have a unique opportunity to pivot before we even got started," explained Stropky, "to start small and to adjust course when needed, to be able to work with local suppliers and makers, to try and focus on our local economy and community. We are extremely grateful for the support Cranbrook has given us, from our amazing customers and the local business community. It's hard to imagine 'overcoming' all of the challenges that COVID has presented to us in the past year, but we will do our best to move forward, to be creative and flexible, to support other small businesses and to continue to look for opportunities within the challenges."
The journey ahead
Stropky and Tarasoff are not letting current circumstances dampen their spirits. They both love to host, and so they greatly look forward to the day when the storm of COVID-19 has passed and they can have regular dine-in service.

"We dream of a beautiful patio on a warm summer afternoon, with snack plates and a fizzy something to drink," said Stropky. "Maybe our friends come in and we give them a big hug."

The food at Two Birds Deli is consistently delicious. These ladies know how to make healthy dishes taste amazing. They use local suppliers whenever possible and choose Canadian products ahead of imported. Not only do they put a nutritious spin on "fast food," they also carry a range of locally made, high-quality pantry items.

Next time you're looking for a wholesome meal in Cranbrook, give this enticing new deli a try.