Kootenay Carshare Cooperative has gone electric
The Cooperative allows you to drive an EV or rent yours out to trusted members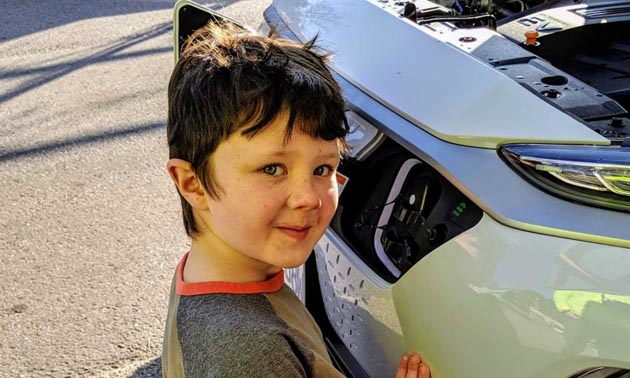 One of Canada's oldest and still Canada's only rural carshare network, Kootenay Carshare Cooperative (KCC) added two Hyundai Kona EVs to the fleet of member-owned vehicles.
Kona is the first electric sub-compact SUV in Canada.
This ground-breaking vehicle combines bold and roomy SUV style with an impressive electric driving range of over 450 kilometres. A 201-hp electric motor drives the front wheels and is powered by a 64-kilowatt-hour battery pack. It can go from zero to 60 in 6.4 seconds. Aggressive regenerative braking allows for true one-pedal driving and helps extend the driving range. Pulling the paddles behind the steering wheel allows the driver to adjust the level of regeneration. Smooth, quiet with so much power, it is so fun to drive.
Kootenay Carshare Cooperative is very grateful to Community Futures and the Nelson & District Credit Union, who made it possible to bring these vehicles to our region through supportive financing.
The new zero-emission vehicles are available to use by the hour through the Coop's casual or full membership options.
"Range anxiety is one of the major deterrents to purchasing an electric vehicle; however, infrastructure and route planning apps are improving all the time," said a KCC spokesperson.
"We want people to experience the possibility of going 100 per cent electric and emission free."
KCC has been operating since 2001 but this year it has seen a boom in membership, especially in Nelson and Revelstoke. With 14 vehicles in Nelson alone, members are well served by two trucks, a seven-passenger van, a wheelchair-assisted van, two mid-sized vehicles and several economy cars.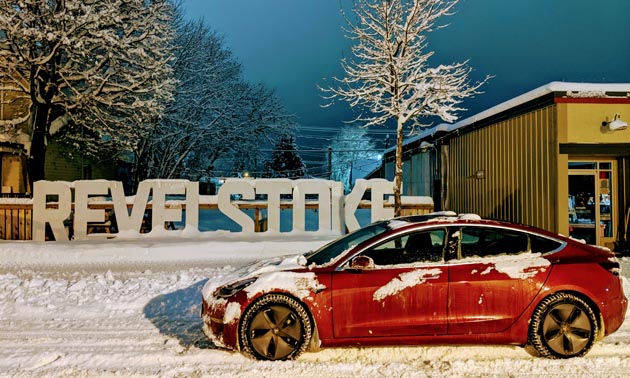 Vehicles are parked in all neighbourhoods for easy walk access.
Transportation is one of the three major living costs (that is, housing, food, transportation) as well as climate crisis emissions, so if we can all move to sharing EVs, this will signal a major shift for Earth and all its inhabitants.
The Kootenay Carshare Cooperative is a great alternative to purchasing a second vehicle or a truck for those less frequent trips. KCC also operates in Kaslo and Rossland. Members enjoy the flexibility to access any vehicle in any location including a Tesla Model 3 in Revelstoke.
KCC is launching a powerful Peer to Peer program, which will allow for anyone buying an EV to rent it out using the KCC platform. With just a few days of renting out to your trusted friends and members in the Coop, you can neutralize the costs and even make a tidy profit on your EV just like Airbnb does for your home.
This is a great opportunity to sign up with no cost or commitment and try the new EVs now.