Fly for business and pleasure: A list of top airports in the Kootenays
Find out more about these Kootenay airports and the airlines they host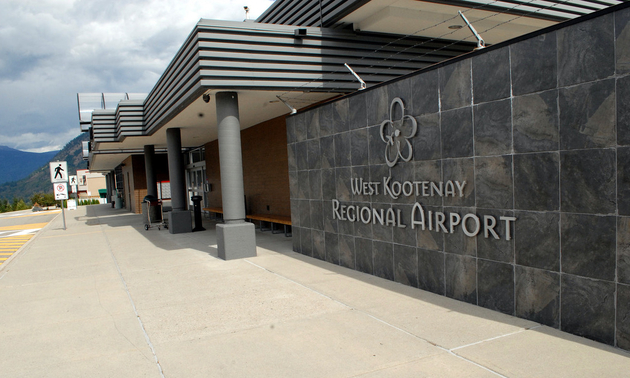 When it comes to efficiency and time-saving, air travel is the way to go. Business professionals often fly on a routine basis, and these top Kootenay airports offer a range of services to make their flights more convenient.
West Kootenay Regional Airport (YCG) offers daily flights to and from Calgary and Vancouver, making it an essential facility for local business people. An average of 74,000 passengers fly out of this airport every year, and it's a prime source of economic development for Castlegar.
Metered parking is available for short-term visitors, or you can pay $5 per day for long-term parking.
Airlines: Air Canada Express, Dam Helicopters, Hope Air, private aircraft
Cranbrook is home to the Canadian Rockies International Airport (YXC), which sees more than 135,000 passengers annually. The facility has free Wi-Fi and baggage carts for your use, and has a well-organized, relaxed feel (as opposed to the hustle and bustle of larger airports). YXC was awarded the William Templeton award, nominated by the Dean of Aerospace of BCIT, due to its sustainability initiatives.
Parking is metered and reasonable, and you can pay via coin, Visa, MasterCard or American Express. Alternatively, you can download the WayToPark app to pay online (the zone number for YXC is 8001). You can find the app on Google Play for Android phones, or the App Store for Apple devices.
Airlines: Air Canada, Pacific Coastal Airlines, WestJet Link service is scheduled to start June 20, 2018.
Trail Regional Airport (YZZ) offers twice daily flights between Trail and Vancouver, making it easier to fit travel arrangements into your busy schedule. Pacific Coastal can fly you to one of 15 different airports in British Columbia.
Car rentals, taxi and shuttle services are located on site. Overnight parking is available ($3 per day or $15 per week - Visa, MasterCard and cash are accepted), and you can check for news and updates on the airport's Facebook page.
Airline: Pacific Coastal Airlines
Located on 2nd Street, the Grand Forks Airport is a municipal facility that offers terminal services and aircraft fuel sales. It has a 4,300-foot runway, and two taxiways and aprons.
The airport was upgraded to incorporate 24 airport landing lights, and it can now provide 24-hour access for Medivac emergency night flights. There are a number of private aircraft hangars on the city-owned airport property.
The Invermere Airport hosts flights via Babin Air and Airspan Helicopters, and it's home to the Invermere Soaring Centre, which provides mountain gliding adventures.
You can also find SkyRide Aviation here. This is a Transport Canada-certified flight school with qualified instructors and certified ultralight aircraft.
Airline: Babin Air