Celebrating a "Celebrate everything!" business at this year's Trail Business Excellence Awards
Saluting wild smiles, earthy organics and great coffee part of the Trail Business Excellence awards for 2020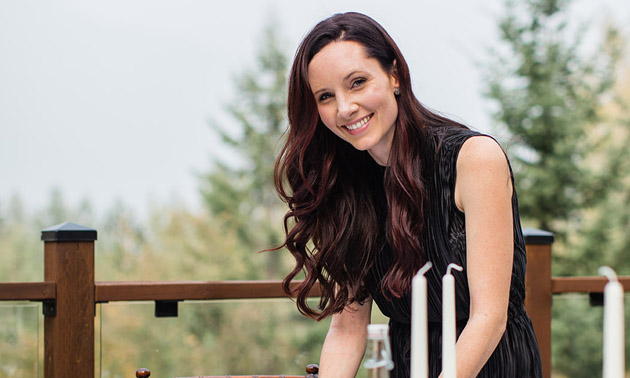 It was an evening of virtual celebration at the 6th Annual Trail Business Excellence Awards event.
Hosted by the Trail & District Chamber of Commerce, the gala event held on November 12, 2020 featured a video compilation of the winners, along with an online auction featuring over $5,500 worth of gift certificates and items donated by local area businesses. This year's awards were designed by Moustache Metalworks, a Rossland-based metal fabrication and welding shop.
Congratulations to the following 12 individuals, businesses and non-profit organizations who strive every day to make the communities of Trail and Rossland great places to live and do business in.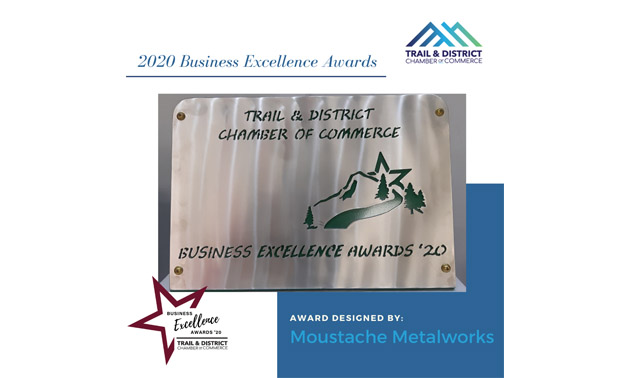 It's been a labour of love for the Ferraro family. The grocery chain was founded in 1943 and generations of family members have played a role in its success. The in-store butcher and bakery shoppes at Ferraro Foods feature the freshest, healthiest ingredients possible—custom cuts of meat, sausages and burgers made in-house, daily-baked breads and buns, and delectable pastry selections. The focus at Ferraro Foods is providing the finest quality, premium foods to their customers—every day.
With locations in Trail and Rossland, the supermarket employs over 150 staff members and is a proud supporter of local charities and fundraising events.
Business Person of the Year - Katie Yuris
As a Realtor with All Pro Realty, coach of both the West Kootenay PeeWee and Bantam Wildcats female hockey teams and other volunteer work, Katie Yuris knows how important it is to keep your stick on the ice. A born-and-raised Kootenay girl, Yuris takes a lot of pride in her community and doesn't let an opportunity pass by to offer her support and guidance to local groups and organizations.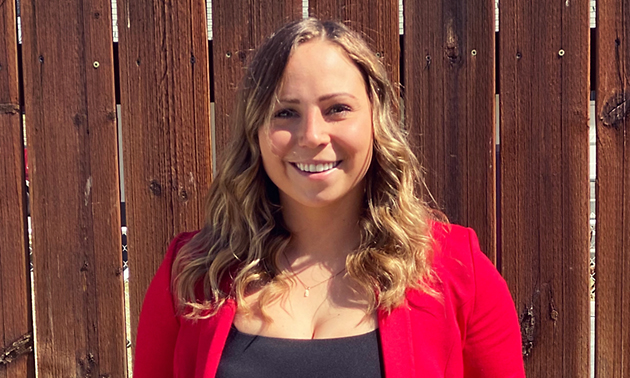 It's the place where everyone wants to work—and why not? Great beer and great people make a winning combination.
Home to awesome award-winning beer, the Rossland Beer Company is also a close-knit community where good vibes and fun times meet head-on. KootenayBiz talked to Petri Raito, co-owner and COO of the company, about what makes the Rossland Beer Company such a chill place to hang out. Read on to discover what he told us.
Emerging Entrepreneur Award - Danielle Peet, Wild Smile Events
Celebrations and events are all about creating connections. Igniting a little spark of magic and joy is at the heart of what Danielle Peet, owner of Wild Smile Events, does every day. Through her design company, Peet brings to life unique and memorable events for her clientele.
Specializing in adventurous and unforgettable experiences, the company offers wedding, engagement and elopement packages, private and corporate event planning, and professional fundraising assistance.
Excellence Under 40 Award - Madison Van Horn, Trail Coffee Co.
It was a roundabout journey, but for 20-something Madison Van Horn, she is exactly where she wants to be. As owner of the successful Trail Coffee Co., Van Horn is of the opinion that "bad coffee sucks." That's why the company insists on roasting its organic, fair trade beans right on the premises, ensuring that customers receive the freshest, tastiest cup of coffee.
Judging by the rave reviews online and its number one position on Tripadvisor's Best Restaurants in Trail list, the Trail Beer Refinery deserves this year's Tourism Award.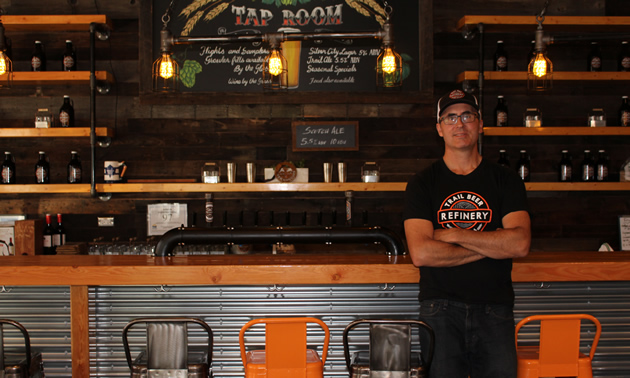 A local sensation, the company fuses together fantastic craft beer, flavourful food and a fun brew-pub vibe into a fulfilling combination for both locals and visitors alike.
John Abenante and Jeanine Powell are the owners of Earthy Organics, a certified organic farm in Fruitvale. As advocates for community-supported agriculture or community-shared agriculture, the farm produces colourful, healthy food and produce for local customers via farm sales and local markets.
A Trail institution since the 1920s, the Trail Smoke Eaters Hockey Club has an illustrious history in the small community. Known locally as the "Smokies," the organization continues to play a vital role in the city by lending support and time to local community groups, and enhancing the quality of life for residents.
When you've got customers commenting that your French croissants are better than the ones they used to buy in Paris, you know you're on the right track. The philosophy behind the patisserie magic of Hooper's Bakery is "a peasant's food, made fit for a king." Who can resist the tantalizing scents of a bakery brimming with pastry delights such as fruit tarts, brioche and rustic sourdough breads? Owners Rebecca and Ben Hooper and staff continue to lure happy customers to the door of Hooper's Bakery in Rossland.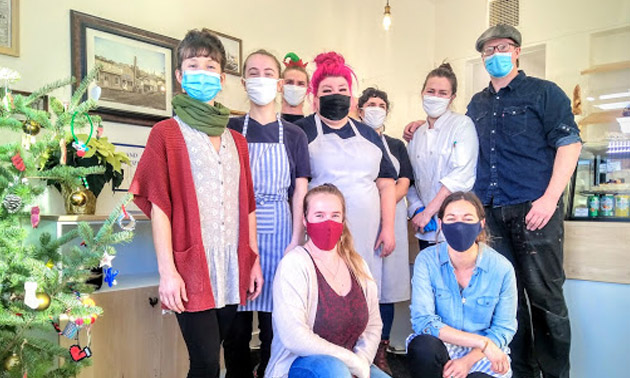 Professional Service Award - Elite Physiotherapy – David Abenante
Physiotherapist and owner of Elite Physiotherapy, David Abenante and his team of healthcare professionals strive to provide a holistic approach to healing for each of their clients. By working together with local medical practitioners and professionals, the team offers a range of health and fitness needs.
As a past winner of KootenayBiz's Top 40 Under 40 award, we talked to Abenante about his plans for Elite Physiotherapy and his love of the small town he grew up in.
Home of high-quality kitchen products, baking supplies and cookware, Bear Country Kitchen is a foodie aficionado's dream. Owner Dawn Manning enjoys sourcing hard-to-find items, and fittingly the Rossland store is filled with an assortment of unique and distinctive kitchen gadgetry, tools, giftware, fine china and linens.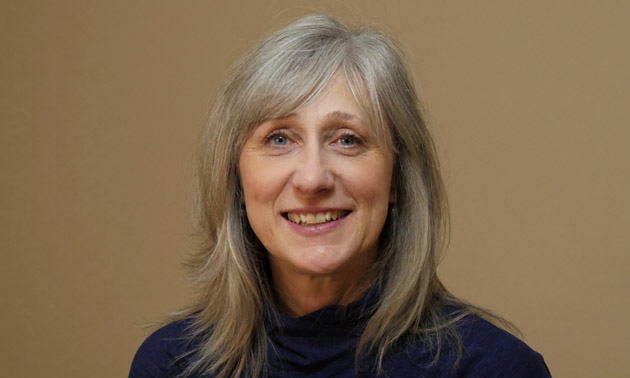 Protecting the natural environment by bringing together local residents is the mandate of the West Kootenay EcoSociety. By engaging community leaders and members, businesses and local governments at the grassroots level, the non-profit organization aims to educate and empower people about important topics like food security, climate change and conservation.