Rossland Beer Company: Here for a good time
"Picture a brewery with stacked tanks and happy people—that's us." — Petri Raito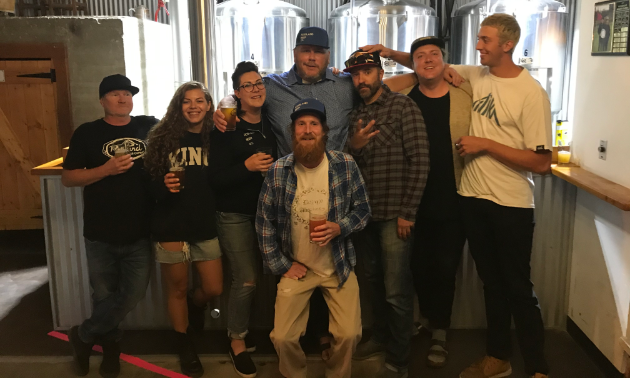 Beer and people. That's what Rossland Beer Company focuses on, and its efforts have paid off with award-winning brews and a lounge filled with jovial customers.
"Picture a brewery with stacked tanks and happy people—that's us," said Petri Raito, co-owner and COO of Rossland Beer Company. "We are all about community and our beer fam. You mix in great tasting beer and you have our dream."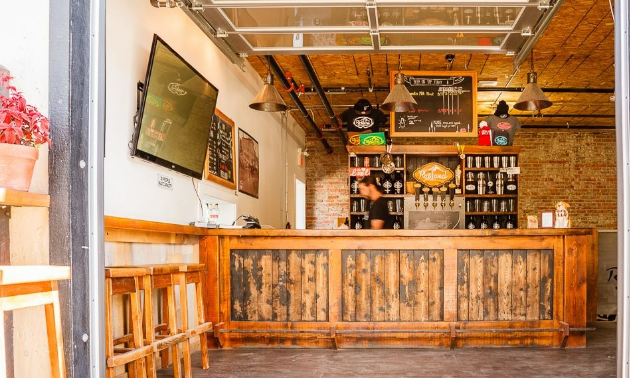 When Rossland Beer Company's thirsty clientele come in for a drink, they're searching for more than just some suds to sip, they're seeking out a good vibe.
"We are proud that most people are here to talk to and look at each other—not their phones," Raito said. "We want you to feel welcome and share how awesome this place is without us ever asking you to."
Chillin' all year round
Rossland is filled with outdoor enthusiasts who like to have a good time, which is one of the main reasons Raito and co feel right at home.
"Summer is full of mountain biking, golf and epic outdoor chill sessions," said Raito. "Winter has mild temps with sweet snow for beautiful pow days and, again, lots of outdoor chill sessions.
"But what we love most is the people—honest, hard working, and a little crazy. We double down on the fun and we wouldn't have it any other way."
Winner, winner . . .
Rossland Beer Company has won multiple awards over the years for their outstanding beers.
"We make awesome beer," Raito said. "Ryan (Arnaud, head brewer) has become a Jedi beer technician over the years."
In 2015, they took home the gold medal at the Canadian Brewing Awards for their Seven Summits Milk Stout.
"It's a chocolate meets roasted barley experience," Raito said. "People come from far and wide to get it."
In 2014, their Paydirt Pale Ale won a B.C. beer award.
"That made us feel really good (and let us know) that we were on the right track," said Raito.
These days, everyone seems to have a different favourite, from the Green Jacket Pale Ale to the Red Zeppelin Raspberry and the Best Day Ever IPA.
Rossland Beer Company doesn't need to go far to procure their ingredients. Everything comes from just a few hours away, including grain from Armstrong and hops from Yakima Valley.
"We are proud of how we utilize local services," said Raito. "To us, that's a big deal."