Catching up with Kimberley's award-winning bakers
Find out why Eric and Michelle Forbes are selling Kimberley City Bakery and moving on—and no it isn't because of COVID-19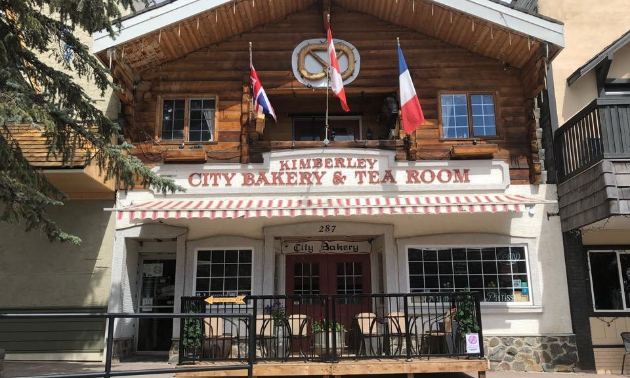 One of the best bakeries in Canada is for sale in the Kootenays. Eric and Michelle Forbes, owners of Kimberley City Bakery, have stacked up awards, hosted epic parties and baked some of the best goods ever tasted. Now, they're setting off on a new endeavour, closing and selling the historic bakery that has been a pillar of Kimberley's platzl for a century.
The business is closing because of family reasons, but the closing is earlier because of the COVID-19 pandemic.
"Unfortunately, in spite of our best efforts, we have had to close for the safety of family, staff and customers," Eric said. "We implemented many measures over the weeks before closing, including more hand washing/sanitation stations for both staff and public, increased cleaning schedules, and social distancing measures.
"We took out seating and posted about social distancing, including asking people to practise it in the bakery, which, unfortunately, was unsuccessful. After that time, we attempted to implement a practice of only allowing three patrons in at a time, but that was also unsuccessful in ensuring social distancing."
Business for sale
As for why the Kimberley City Bakery is for sale, it's a family matter. Three years ago, the Forbes' oldest child started suffering from severe chronic headaches. After a couple years of going back and forth from Kimberley to the Children's Hospital in Calgary, the family decided that Michelle would take the kids to Calgary so that their daughter could be followed more closely by doctors.
"Although it has been a difficult decision, we have always maintained that family comes first," Michelle said. "It has been difficult being separated from each other over the last seven months. While we will miss so many things about the bakery and Kimberley, we decided to sell the bakery in order to care for our family."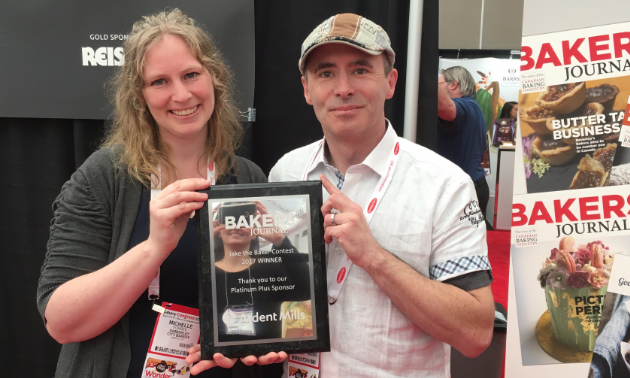 The Forbes started preparing the bakery for sale last summer and kicked up their efforts in the new year by adding an MLS listing. If you're curious what a bakery goes for, Kimberley City Bakery has info on their website as well as Realtor.ca, with the price set at $990,000. For any Kootenay entrepreneur looking for an opportunity to purchase a world-renowned, family-owned and operated business, this is it.
"The Kimberley City Bakery has been amazing to us," Michelle said. "We own the building as well as the business, and both are for sale together. We had an amazing 3,200 square-foot area to raise the kids above the bakery. They also had the run of the Platzl and knew almost all the business owners, regular staff and all the library staff. They learned to help in the bakery, help with their other siblings and nurture their imaginations."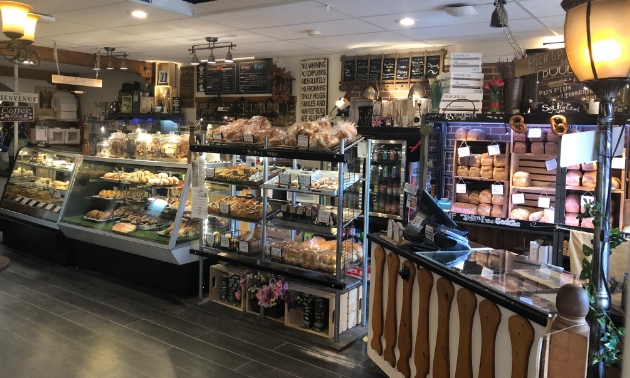 As far as timing goes, this might be the best time for a new owner to make the transition.
"We think this would be the ideal time for someone to take it over, as it is currently shut down," Eric said. "Any upgrades or renovations could be done during the shut down and be ready for when this time is over. We would love to see the bakery continue as a bakery, but regardless of how it moves forward, it's time for someone with their own vision of what it could be to take it into its centennial year.
"We hope that whoever owns the bakery next will be willing and able to keep bringing great baked goods to the people who stop by before wandering the Platzl, and keep the spirit of Kimberley alive."
Moving on
Even with the bakery closed, Eric is still trying to figure out the best way to bring Kimberley City Bakery's amazing baked goods to the public again. One of these options is opening a food truck, KCB Street Food, in Calgary, with the hope that he can get it retrofitted with all the ovens and baking equipment needed to get it up and running.
"We look forward to bringing back our amazing baked goods to the public when we can," Eric said. "We encourage you to follow us on social media at The Kimberley City Bakery and KCB Streetfood for all of your updates on how we move forward during these unprecedented times."