Kimberley regales in Medieval merriment
Learn about Vikings, knights and all things medieval at the 2018 edition of the Kimberley Medieval Festival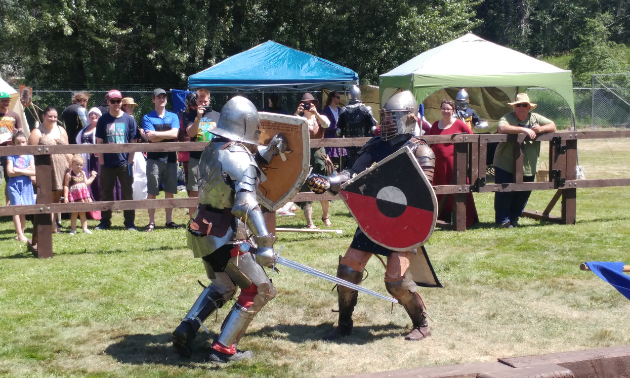 The Kimberley City Bakery hosted its fourth Medieval Festival on July 14 and 15, 2018. It was the biggest edition yet and event organizers Eric and Michelle Forbes put on a mesmerizing showcase once again at Centennial Park.
The Kimberley Medieval Festival gives visitors the chance to watch battle re-enactments, eat medieval food and learn about the culture of Vikings and knights.
There was some uncertainty as to whether there would be any subsequent medieval festivals in Kimberley since the couple announced that this would be their final time hosting the event. At the close of the weekend, it was announced that Silverhorse will be organizing the Kimberley Medieval Festival from here on out.
Apart from that big news, the Forbes team had an even greater announcement.
Take a look at the assortment of photos below to get a sense of what it's like to be at the Kimberley Medieval Festival. Captions contain a simple title, explanation or a quote from Cole Peardon, competitor for Fighters of the Feral Fang, an armoured combatant group based in Cranbrook.