Promoting wellness in the West Kootenay
Pivot Point Acupuncture has proven to be a welcome addition to the community of Salmo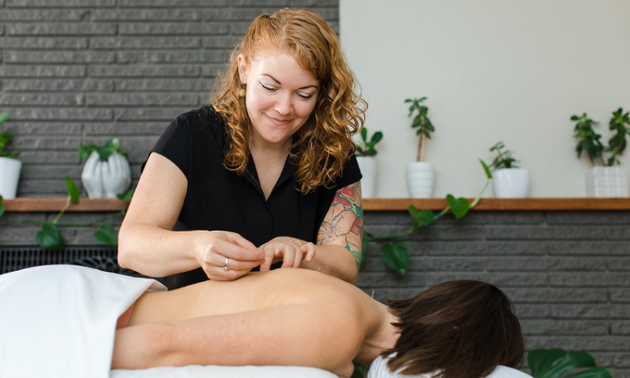 Julie Moraes is the registered acupuncturist behind Pivot Point Acupuncture, a Salmo practice that brings wellness and health to the close-knit community. In March 2022, she celebrated her first anniversary in business, and the locals have been more than welcoming. Having an acupuncture clinic in town has allowed the residents of Salmo to pursue this popular form of treatment more easily and often.

In addition to acupuncture, Moraes also offers cupping, acupressure, gua sha, auriculotherapy, electro-stimulation, and lifestyle and nutrition support.

We wanted to know more about Moraes and her journey, and she took the time to answer our questions.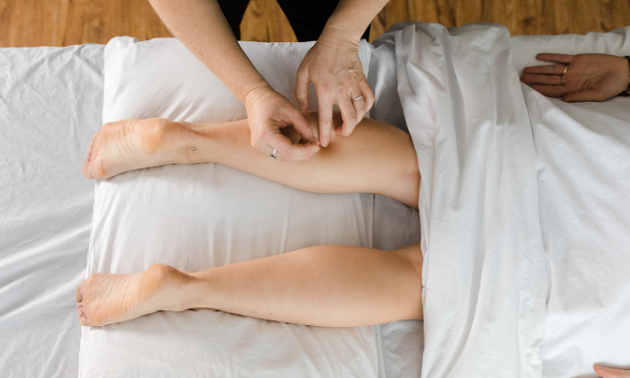 - Photo courtesy Amanda Mary Creative
What did it take to get your new business up and running?
Starting my own Traditional Chinese Medicine and acupuncture clinic during a pandemic was no small feat! My family and I moved to Salmo from Nelson in January of 2021, and I opened Pivot Point Acupuncture on March 1, 2021. There weren't any Registered Acupuncturists practising in Salmo, and I recognized the need for this service and jumped on it. I was very lucky to have found the perfect treatment space in the Willow Healing Arts Centre, which is a multi-disciplinary health clinic located next to the Salmo Hotel on Railway Avenue.

The clinic is located in a ground-level building with a spacious waiting room, wheelchair access and plenty of parking directly in front of the building. When I joined the team, there were two other registered massage therapists and a physiotherapist. We now also have a chiropractor and a second physiotherapist. We are a one-stop shop for health and wellness care in Salmo.
How did Community Futures' Self Employment Program help?
I was very fortunate to have received the support of Community Futures and the Self Employment Program to get me started on the right foot and assist me in developing my business plan prior to launching. The work I did with them involved researching local market trends, interviewing local practitioners, taking bookkeeping and accounting seminars, one-on-one mentoring with other entrepreneurs and digital marketers, and designing my logo, brand and website.

I cannot express how helpful and advantageous it was to have access to the business skills development workshops during the first nine months of my business being open. The Self-Employment Program gave me the confidence, momentum and foundational skills I needed to keep growing as an entrepreneur and laid the groundwork for a successful first year of business.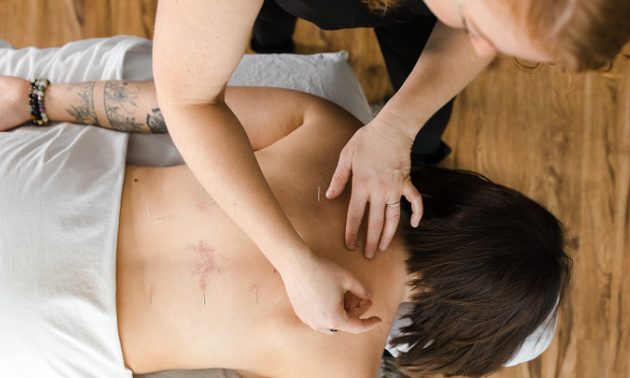 - Photo courtesy Amanda Mary Creative
What is it like living and running a business in Salmo?
Our move to Salmo couldn't have happened at a better time. Nelson's housing market was getting pretty competitive, and my husband and I were looking for a more spacious and affordable place to raise our two daughters and run our businesses. Salmo checked off all the boxes: great schools, reasonable house prices, a ski hill, proximity to nature and recreation access, two grocery stores and a friendly community.

The other practitioners at the Willow Healing Arts Centre have been very welcoming and have given me countless referrals. My clients are so relieved that they don't have to drive to Nelson or Trail for a treatment, which allows them to come more often and saves them driving time. We count our lucky stars everyday that we chose to move to Salmo and feel very supported by the wonderful residents of this village, which is continuing to grow and evolve each day.
How have you navigated the challenges posed by COVID-19?
Despite the ups and downs, Pivot Point managed to stay afloat and run smoothly during the waves of COVID-19 in our community. There were definitely times when clients had to cancel appointments last minute due to exposure or illness, and I was very flexible and understanding about that. I am grateful that I never had to close my clinic and that I was able to provide my services continually since opening.
I actually found that during the pandemic many people started prioritizing their health and coming for treatments more often. Many clients who were feeling overwhelmed, anxious, depressed or exhausted from the stresses of the pandemic found great relief in getting acupuncture as it helps calm the mind and balance the nervous system.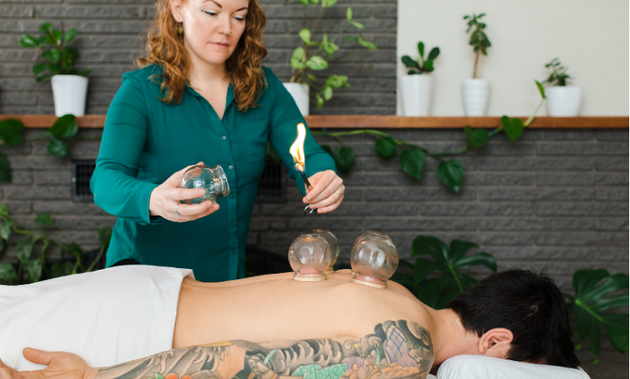 - Photo courtesy Amanda Mary Creative
What has been your most rewarding experience throughout this entrepreneurial journey?
I think for me the most rewarding experience on this journey has been working with other entrepreneurs and seeing how much we can learn from each other. When I was building my website, I really wanted to get some professional photos taken of me in practice.

One of the staff at Community Futures recommended Amanda Mary Creative, a previous entrepreneur from the Self-Employment Program. We connected, and working with her was an absolute dream. Having just started her Kootenay Brand Photography business a year before me, Amanda knew exactly what I was looking for in a photography session and she helped me gain more insight into my brand clarity. For me, connecting with other like-minded business owners and helping each other reach our goals and aspirations is one of the many rewards of being an entrepreneur.
What motivates you?
I have always been motivated to help people feel better and find freedom in their bodies. I am committed to providing all of my clients with personalized and professional care. With 13 years' experience working in the health and wellness industry, I am dedicated to making sure every person that walks into my clinic feels heard, supported and comfortable during their treatment. Seeing people walk into my clinic in pain or feeling stressed, and watching them walk out smiling and feeling better is a huge motivation for me. Outside of my practice, I am a lover of nature, dance, travel and building connections with my community.
What are you most looking forward to?
I am looking forward to watching Pivot Point Acupuncture grow as the community of Salmo grows and more people begin to prioritize their health and well-being. For many of the residents of Salmo, Traditional Chinese Medicine and acupuncture are something fairly new to them. I am passionate about educating people on the many benefits that acupuncture offers for not only physical issues but mental and emotional as well.

Many people think acupuncture is only for pain, but it is also very effective at treating anxiety, depression, insomnia, digestive issues, fatigue, addiction and women's health. Introducing my clients to the limitless potential of using Chinese Medicine, a five-thousand-year-old ancient system of health and wellness, is what inspires me in my practice every day.
What advice would you offer to someone who is starting their own company?
For anyone starting their own business in the Kootenays, I highly recommend getting in touch with your local Community Futures office and the Basin Business Advisors Program. The resources, support and advice you will get from the people working at these places is so valuable.

Even if you already know how to market your business, there are always new tools and tricks to making it more effective and easier for you. There are so many amazing people in this area who are extremely skilled at what they do—and the fact that many of them are willing to share their secrets with you through these programs is something that people should definitely take advantage of.