One-on-one with Heather Street, manager of the Salmo & District Chamber of Commerce
Salmo is a close-knit community with a family-friendly lifestyle and generous businesses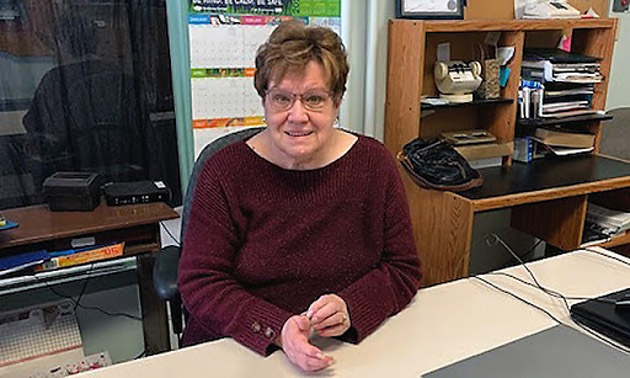 Described as the "hub of the Kootenays," Salmo is a rural community that is an exceptional place to live, work and do business, especially if you want a small, tight-knit community and a family-friendly lifestyle.
That's according to Heather Street and she should know, as she has been the manager of the Salmo and District Chamber of Commerce for over 15 years.
"Salmo offers such a variety of amenities, all of which support a quality lifestyle," she said.
The Salmo and District Chamber of Commerce encompasses all the surrounding area, which includes the community of Ymir. And the neighbouring community of Nelson (with its own chamber) is just 40 kilometres north of Salmo.
We recently interviewed Heather Street to hear her news and views of this mountain paradise in southeastern B.C.
What motivated you to become the manager of the Salmo and District Chamber of Commerce?
The mission statement of the Salmo and District Chamber motivated me to become involved. The chamber is a non-profit organization representing both business people and private individuals who share common goals. It provides a forum for critical issues, acts as an innovative solution provider and is the destination for networking within the community.
It is the chamber's mission to:
promote our community and encourage new businesses and organizations
support existing businesses
recognize and develop the economic, heritage, artistic, and cultural activities in our community
It has been rewarding to work with a dedicated team of businesses and volunteers.
What accomplishments has Salmo seen in the past year?
We are proud of several accomplishments in the past year:
A mining exhibit. The Salmo area mines are a significant chapter in our history both locally and throughout the Kootenay region. Several large pieces of historical mining equipment were purchased from an area museum auction and donated to the chamber. The chamber, a community working group, the Salmo Museum and the Village of Salmo have all identified the value this project will bring to the community and area. They have identified the need to create an educational display that would describe the experience of mining. Various types of machinery will be on site to educate the public about mining activities. This will provide us with economic benefits and the opportunity to develop a landmark site that will reinforce our history and strengthen links between other mining communities in the region.
The historic Salmo Hotel. A second accomplishment was welcoming the new owners of the historic Salmo Hotel, the father/daughter team of John Mirko and Katie Blair. Renamed the Salmo Hotel Bar & Grill, it offers the charm of a historic gold-mining saloon nestled in the hub of the Kootenays.
Erie Creek Brewing Company. A third accomplishment is the continued success of Erie Creek Brewing, a Kootenay-crafted beer brewery and lounge. Made with Salmo's amazing untreated water, the brewery doesn't use additives, preservatives or filtration in their process. Opened in April 2020, Erie Creek has proven popular across the region this year.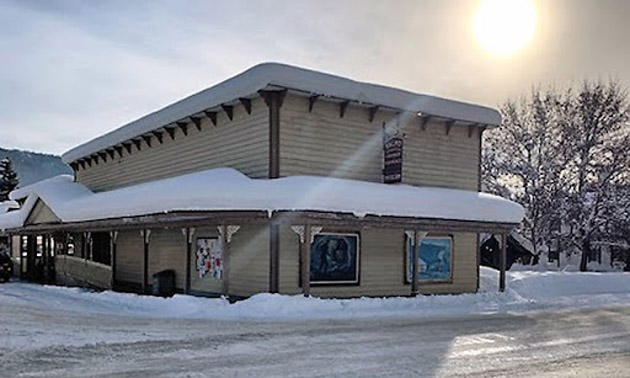 What challenges has Salmo had to overcome in the past year (such as the COVID-19 pandemic)? How did you adapt?
COVID-19 presented many challenges. The expense of adapting to COVID-19 guidelines created hardships for our business community. The chamber worked to advocate for business to help keep them open. Fortunately, some were able to receive support financially from both the federal and provincial governments. Remarkably, many businesses adapted well, meeting the needs of the community with hardware, building and garden supplies. Several outlets provided take-out food services, and some restaurants benefited from expanded outdoor patio service. Businesses providing essential services adapted and worked hard to meet the needs of the community—quite simply, they were amazing!
Due to the many recreational opportunities in and around Salmo, the community was able to meet the pandemic with a sense of well-being and independence. During the summer, many activities helped families relax and reconnect. Activities such as camping, golfing, fishing, dirt biking, swimming, along with ATVing, mountain biking and hiking on well-maintained trails are available. During winter, both downhill and cross-country skiing are available, as well as snowmobiling, curling and ice fishing.
What's on the horizon for Salmo in the coming year?
Salmo will continue to be a creative, independent community with a strong volunteer base. The chamber is set on welcoming new residents and businesses to an affordable and healthy family lifestyle. We are looking forward to the opening of three new businesses that will be great additions to the community. Salmo is dedicated to being a resilient, sustainable community that offers an excellent quality of life. Thinking of working remotely in a mountain paradise? Salmo is the answer!
What are some challenges that are unique to Salmo?
The challenges we face are not unique to our region of British Columbia. Transportation within Salmo and access to other communities is not easy—we are vehicle-dependent. Housing is in high demand and supply is limited.
If you could do one thing to improve Salmo regardless of cost, what would you do?
Make funding available to keep and support the many amenities, recreational groups and organizations that provide Salmo with an amazing lifestyle.
What do you love most about living in Salmo?
Living in Salmo brings with it all the benefits of a close-knit community with the great outdoors as your backyard. People live and work together, taking pride in accomplishing common goals. We are able to enjoy fresh air and pure natural water. Salmo offers such a variety of amenities, all of which support a quality lifestyle. A community you can always call home!
Is there anything else you'd like to mention?
The community of Ymir is part of our chamber. Ymir is a family-friendly, music-loving, art- and nature-filled welcoming town. It offers both summer and winter world-class outdoor activities. Ymir hosts the Tiny Lights Festival with over 100 performances. This is where the magic happens for performers and audiences. It is described as a whole-town concert.