Timber company with heart & top photographer score big at Revelstoke's Business Excellence Awards
Revelstoke's Business Excellence awards celebrated several milestones, including an historic first . . . and hopefully last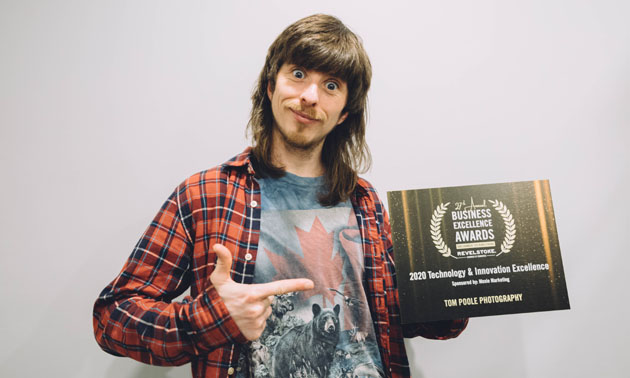 It's a big year for the Revelstoke Chamber of Commerce—this year marks the 125th Anniversary of the organization and also the 27th anniversary of the annual Business Excellence Awards. And—thanks to the COVID-19 pandemic—this year also marks the first year that the Excellence Awards celebration was forced to be held virtually.
A total of 14 award winners were recognized at the online ceremony, held on November 7, 2020. In tandem with the celebration, the Revelstoke Chamber of Commerce's biggest fundraising event of the year—the annual Silent Auction Fundraiser—was also held.
Congratulations to the following businesses and individuals on their award wins:
Excellence in COVID-19 Response - Southside Market
In honour of the craziness that has been 2020, the Revelstoke Chamber of Commerce handed out an historical one-time award to a business that has demonstrated outstanding response to the pandemic. Congratulations go out to Southside Market for quickly enacting COVID-19 protocols designed to protect both valued employees and customers. In the midst of ever-changing regulations, the team at Southside Market rose to the occasion in order to protect their community.
Speaking of the Southside Market team, the business was also awarded the Youth Employer of the Year award for 2020.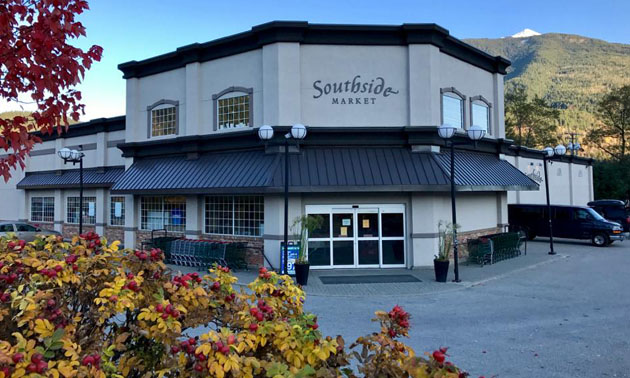 2020 Youth Employers of the Year - Southside Market
For many youth, their first job is memorable. Congratulations to Southside Market for providing valuable work opportunities and mentorship for Revelstoke's local youth and offering a positive, fun and upbeat environment to work in.
2020 Tourism Attractions Excellence - Revelstoke Mountain Resort for Fifty Six Twenty
Revelstoke is already known as an area for epic mountain bike trails, but the addition of Revelstoke Mountain Resort's Fifty Six Twenty trail brings the selection to new heights—literally. Named after the trail's 5,620 feet of elevation, the Fifty Six Twenty is the area's first lift-access trail via gondola. Congratulations to Revelstoke Mountain Resort for the opening of this long-wished-for recreation attraction.
2020 Food & Beverage Excellence - Emo's Restaurant
A Revelstoke institution for over 30 years, family-owned and -operated Emo's Restaurant is well-deserving of this year's Food & Beverage Excellence award. Satisfying the appetites of local folks and visitors with their home-style comfort food, the restaurant is the go-to place for family celebrations, parties and events.
2020 Entrepreneurial Excellence - Revelstoke Delivery - Chandler Lang
"Anything, Anywhere" is the motto of Revelstoke Delivery and they definitely deliver on that promise. Founded in 2019, the company will bring you munchies, tonight's dinner, prescriptions and pretty much anything else you can imagine straight to your door. They also offer moving, storage and recovery services and will haul away junk and recycling.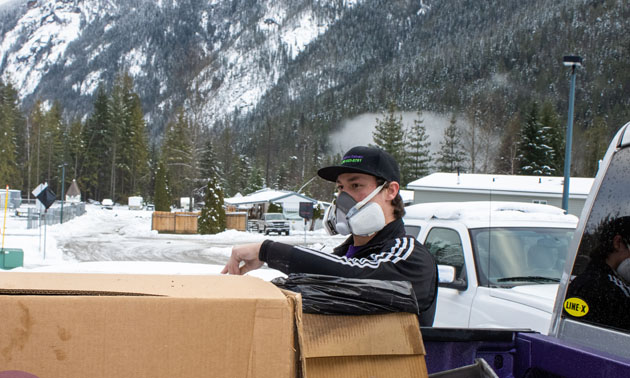 It's no surprise that with an awe-inspiring setting, world-class skiing on the doorstep, top-notch service and rave reviews from guests, the Coast Hillcrest Resort Hotel Ltd. has garnered this year's Accommodation Excellence Award. Located just a short distance from local breweries and distilleries, the resort hotel also boasts its own signature restaurant—The Begbie Room—featuring flavourful, locally-sourced cuisine.
Revelstoke's very own community and health-focused pharmacy is 100 per cent family-owned and -operated and has been serving the region for over 32 years. Owners Dave and Kim Lafreniere and staff offer up small-town service that aims to treat each person that walks through the door as a friend rather than a customer.
Serendipity turned into spirited success for this small family-run distillery and cocktail bar. Winners of this year's award for Industrial & Manufacturing Excellence, Monashee Spirits Craft Distillery imbues a sense of community, collaboration and sustainability into every drop of their award-winning spirits. At the beginning of the global pandemic, Monashee Spirits—along with other Kootenay-area distilleries—switched gears and began making hand sanitizer from their byproducts.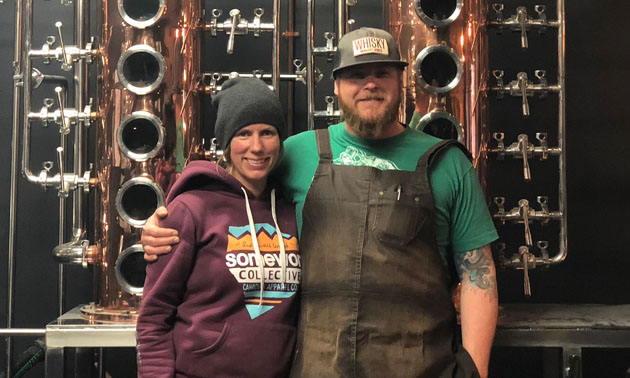 In 2018, Kootenay Business chatted with the owners of Monashee Spirits Craft Distillery about how they got their start—read the story here.
Congratulations to Derek Lammie, owner of Wellwood Custom Homes, and team for their restoration of the 112-year-old historic Minto Manor in Revelstoke. Wellwood Custom Homes has managed the construction of over 80 homes, ranging from duplexes to large custom homes and specializes in building stunning and functional spaces.
Tom Poole, owner of Tom Poole Photography and self-professed "certified dude, ski instructor and photographer of all things gnarly, awesome and extreme," nabbed this year's award for Technology & Innovation Excellence. The talented videographer and photographer has his hands full with many different projects, including collaboration with the Revelstoke Mountain Resort. Check out his gnarly Instagram page, showcasing his work (including some not-to-be-missed awesome pics of bareback T-Rex riding in the alpine meadows of Revelstoke.)
Incorporating sustainability and sound environmental practices into their business is a core value of Take To Heart Speciality Wood Products. As a custom sawmill, they produce high-quality timber, flooring, trim and furnishings from locally salvaged wood. The company's solid wood wall technology—consisting of panels assembled from solid wood walls and screws—garnered recognition from Wood Works! BC in 2013.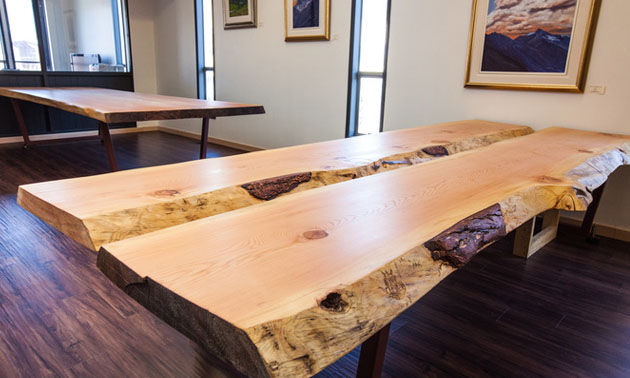 The member-owned Revelstoke Credit Union has been part of the community since 1953. A committed community partner, the financial institution contributes to the economic, cultural and social well-being of the community and is an enthusiastic supporter of local projects and events.
Part of the Revelstoke Credit Union team for over 40 years, Roberta Bobicki has been an integral part of the organization in her role as CEO. She has played a key part in demonstrating how independent credit unions should best serve their members and communities. Bobicki will officially be retiring from her position on May 1, 2021. Congratulations, Roberta, on your Employee of the Year award!
2020 Business or Organization of the Year - Selkirk Medical Group
With a long history of providing comprehensive, patient-centred care in the community, the team at Selkirk Medical Group are well-deserving of this year's Business of the Year award. Offering a broad scope of services to Revelstoke residents, the medical group is proud of their close relationship between clients and health providers in the community.