Monashee Spirits Craft Distillery: An unlikely story
Here's the Revelstoke version of what to do when life hands you … molasses?
In 2014, at the age of 33, Josh McLafferty had to re-learn how to walk. McLafferty had a passion for motocross, and had suffered a near-catastrophic injury that put him in a wheelchair. Six months later, he was pretty much on his feet again, but his career as a deep-sea diver and underwater welder was over.
McLafferty and his wife, Jennifer, decided to move from Vancouver to Revelstoke. They had skied many times in the small alpine city—in fact McLafferty proposed to Jennifer during one of their ski trips—and had hoped to someday live there. While casting about for a business opportunity, McLafferty did some one-off welding jobs, one of which involved a backwoods enterprise and a sorry bucket of molasses offered as payment in lieu of cash.
He reluctantly accepted the molasses, figuring he'd learned a life lesson. However, over time, that bad deal and the bucket of molasses created a kernel that germinated into a great idea. In March 2017, the McLaffertys opened Monashee Spirits Craft Distillery.
Establishing a unique identity
"We're at 307 McKenzie Avenue, right on the main street of Revelstoke," McLafferty said. "We are one of very few certified organic distilleries in Canada, and we source all of our ingredients from within 125 kilometres or so. We work with the local organic farmers to create a symbiotic relationship with them. We even have a rooftop apiary above the distillery, and we use our own honey in the distilling process. We're trying to set the bar high."
Monashee's Ethos gin is made using local juniper, huckleberries, spruce tips and wildflowers. "We really wanted to capture the essence of Revelstoke," said McLafferty. "We make a cinnamon whisky called Vulcan's Fire, and that, mixed with our Big Mountain Creamer, embraces the ski town lifestyle."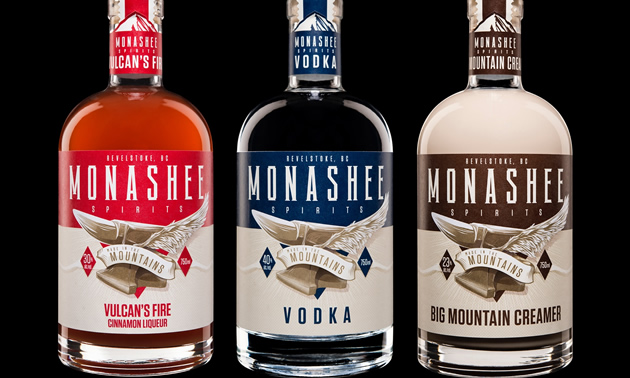 Serendipitous symbiosis
The McLaffertys are enthusiastic and creative supporters of community projects. They have become volunteers with Revelstoke's Bear Aware Program to help eliminate bear attractants from residential lots.
"If you're not able to pick the fruit from your trees, or clean up the windfalls, volunteers will go out and pick the fruit for you," McLafferty said. "They'll leave you what you want and take the rest of what's usable to the food bank."
Much of the fruit is damaged, though, and not suitable for eating. McLafferty realized he could use it, and collected the cherries, apples, plums, pears, grapes and huckleberries that would otherwise have gone to the landfill. He fermented the fruit into a wine and then distilled it into a brandy.
The brandy is aging right now and will likely be ready in early 2019. McLafferty will use the Bear Aware Brandy to raise money to support the Bear Aware Program and the local food initiative.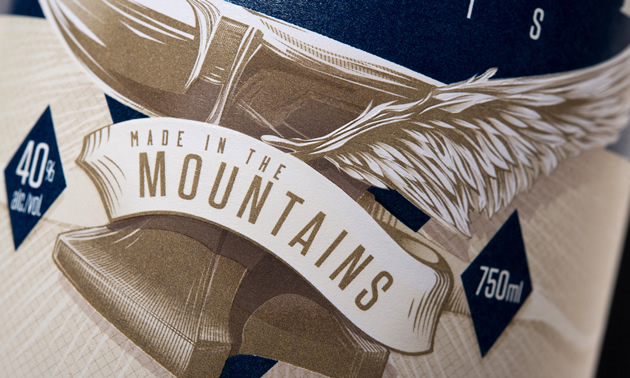 A nod to history and to progress
Monashee Spirits also has a small cocktail bar, specializing in old-style cocktails that haven't been seen much since Prohibition. The Sazerac and Bees Knees are just two that McLafferty mentioned, and the idea has certainly caught on. In fact, last winter McLafferty had to employ a doorman to control the unexpected flood of patrons.
"We love Revelstoke," he said. "It is really progressive—we're surrounded by like-minded people who want to do really cool things."
Monashee closed for renovations earlier in the fall, and the McLaffertys are looking forward to reopening very soon to a successful future. Cheers!