One-on-one with Jessica Fairhart, E.D. of Tourism Radium and Radium Hot Springs Chamber of Commerce
A new brewery and bighorn sheep art in the roundabout are some of the exciting news out of Radium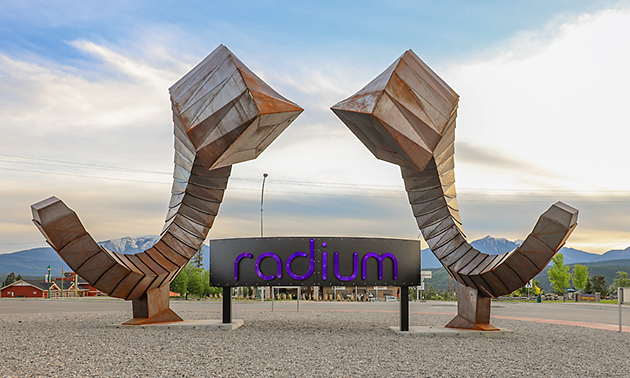 Individually, our Kootenay and Columbia communities are unique, and as a result, our chambers reflect that uniqueness too.
The village of Radium Hot Springs sits at the junction of Highways 93 and 95 and minutes from Kootenay National Park. Hence, tourism is a key economic driver of the village, and the Radium Hot Springs Chamber of Commerce has evolved into a blend of a typical chamber and a destination marketing organization.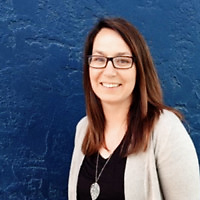 Jessica Fairhart has been executive director of Tourism Radium and the Radium Hot Springs Chamber since October 2019.
"The vibrancy of the village has continued to shine throughout the past year," said Fairhart, as a wave of new businesses, amenities and art have come to Radium.
The highly-anticipated Radium Brewing opened its door on June 12. The roundabout art was unveiled in April for a memorable entry to the village. Named Bighorns, it features two large bighorn sheep ram horns with special lighting.
Because of her passion for tourism, economic development and marketing, Fairhart has landed in the perfect job. Here's our recent interview with her:
How is your chamber different from most? How is it similar?
Our chamber is a combination of a chamber and a destination marketing organization. The majority of members are tourism or hospitality-related businesses. And we operate Tourism Radium and Valley Visitor Services as our flagship programs as well as provide management support to the Columbia Valley Tourism Marketing Society.
It is similar in that we focus on supporting businesses, engage in advocacy and look at ways to support the overall economic and community development in Radium.
What motivated you to become the executive director?
I've always had a passion for tourism, economic development and marketing—making this role a great fit. I worked with the Village of Radium while completing a master's degree in community development in 2010–2011, and my research focused on recreation and amenity infrastructure for both residents and visitors. Over that time, I really got to know the community, the people and opportunities. In the past decade, the infrastructure improvements and enhancements of community spaces have been incredible for a community of its size. I'm excited to continue to support this work as well as share the stories of the people and places that make Radium Hot Springs and the Columbia Valley so incredible.
What accomplishments has Radium seen in the past year?
So many. There is no denying it has been a very challenging year for tourism and businesses within the Village of Radium, but the entrepreneurial spirit, continued community infrastructure upgrades, completion of the roundabout art and new business owners and storefronts across the village has really shown the community's connection and ability to rally together and grow.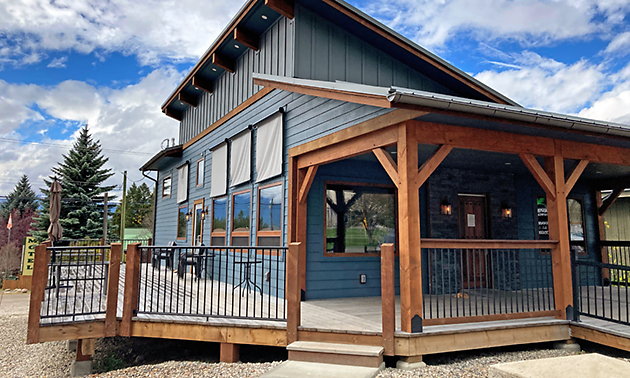 What challenges has Radium had to overcome in the past year (such as the COVID-19 pandemic)? How did you adapt?
COVID-19 has posed many challenges and opportunities for our community. Fluctuating visitor volumes, changes in restrictions and impacts on events and festivals have definitely been felt. In addition, the Highway 1 Kicking Horse Canyon closure has moved all TransCanada traffic through the village for extended periods this year. Strong communication between local government, economic development, destination marketing organizations and chambers has been key in helping to support the community through these challenges and transitions.
What's on the horizon for Radium in the coming year?
Continued steady growth in business, visitors returning and community celebrations. We look forward to sharing what Radium has to offer, continuing to help our business owners grow their opportunities and bringing back events to celebrate our incredible community.
What are some challenges unique to Radium?
Seasonality of business due to a smaller permanent population. Also there is limited available land for new businesses or business expansion within the village limits.
If you could do one thing to improve Radium regardless of cost, what would you do?
I'm not sure I have anything to specifically improve but to continually enhance our community I would love to see an increase in public art, new events and festivals as well as improved public transportation as well as an increase in workforce housing.
What do you love most about working in Radium?
The people! I love working in this community for the people. From residents to business owners and visitors, a quick walk to the post office often turns into an hour-long outing with friendly smiles from passersby and sidewalk chats. People are also keen to collaborate and work together.