Columbia Valley Chamber of Commerce honours business excellence
An artist who draws inspiration from the weird and wacky and a wildlife festival were among the 13 winners at this year's awards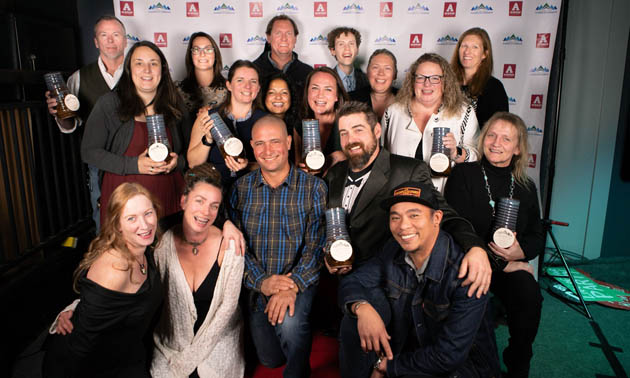 The newly-introduced People's Choice award at the annual Columbia Valley Chamber of Commerce Business Excellence gala was obviously a hit, with a record 2,500 votes.
Held in late October, the 23rd annual awards were hosted at the Ullr Bar in Invermere. A total of 13 businesses, organizations and individuals were recognized and honoured, including a new business that makes learning all about creepy-crawly creatures cool.
Read on to learn the winners of the 2022 Business Excellence award winners in the Columbia Valley.
The Summit Youth Hub offers a safe, inclusive and welcoming environment for young people ages 12 through 18 in the Columbia Valley. The facility is run as a drop-in centre with afternoon and evening activities, including foosball, VR and video games, movies and board games.
With a focus on outdoor and nature-focused learning, the Little Badgers Early Learning Centre offers several child care and educational programs including daycare, preschool and summer day camps. The group of dedicated and passionate teachers and support workers offer a warm, welcoming and age-appropriate environment where children can thrive.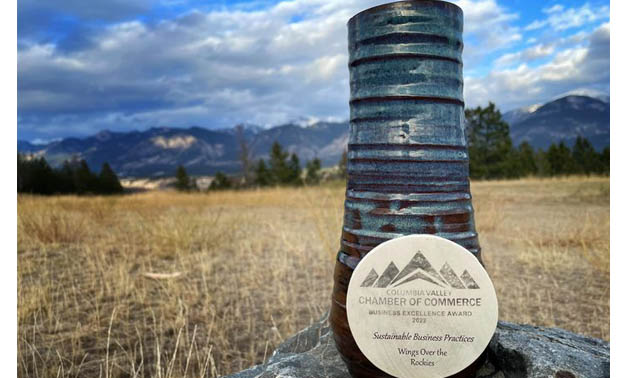 The Wings Over the Rockies Nature Festival is one of Western Canada's largest events, celebrating the birds, wildlife and diverse ecosystems that are native to the Columbia Valley. Held annually in May, the festival offers a variety of events including hikes, paddles and presentations hosted by well-known wildlife experts, conservationists, naturalists and more. A portion of the proceeds from the festival is reinvested into habitat conservation and environmental education projects.
Happy dogs make for happy owners at Unleashed! Pet Care Services. Known for their exceptional care of your four-legged friends, this pet boarding service offers daycare and boarding, plus group obedience training and fostering services. The facility provides personalized care, including supervised playtime on a fenced acreage, adventure walks, swim time in the pond and tidy-up baths.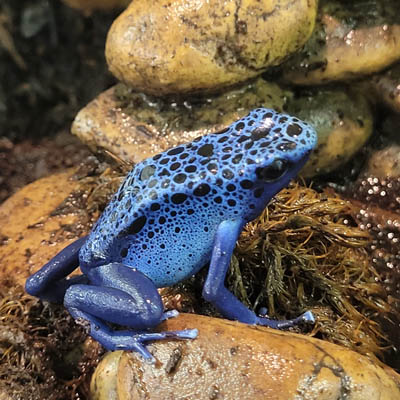 If creepy, crawly critters are your thing, then a visit to the Wild Wonders Insectarium is a must. This family-owned and -operated business brings the fascinating world of insects up close and personal. By learning about these often-loathed creatures, one can gain a new understanding and appreciation for insects from around the world, such as glow-in-the-dark scorpions, giant millipedes and even colourful tree frogs. You might even discover that tarantulas are actually kind of beautiful (really!).
Not only did the Wild Wonders Insectarium pick up a New Business of the Year award, they were also the People's Choice winner for 2022. A very popular place with inquisitive kids and anyone who has a natural curiosity about the world around them, the insectarium is crawling with all sorts of interesting specimens to observe and even hold. Congratulations to the Wild Wonders Insectarium on your award wins!
Business Person - Jessica Fairhart - Tourism Radium
Jessica Fairhart is the current executive director of Tourism Radium and the Radium Hot Springs Chamber of Commerce. With a background in tourism, economic development and marketing, she's passionate about the community and businesses that make the area unique and special. KootenayBiz chatted with Fairhart about her position with the Chamber.
A true family endeavour, the Winderberry Nursery consists of a 25,000 square foot greenhouse space and nursery, along with the certified-organic Edible Acres Farm & Cafe. Operating from March through to October every year, the nursery specializes in growing hardy trees, shrubs, perennials and annuals. Over 55 varieties of fruits and vegetables are grown on the Edible Acres Farm and they also have a seasonal weekly CSA food box program.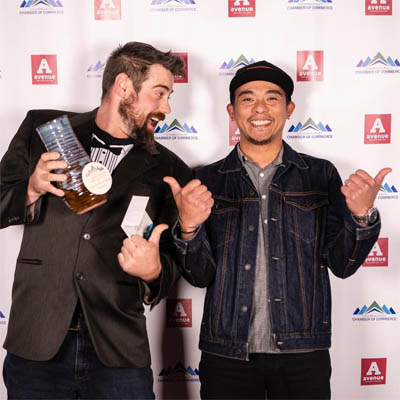 The popular Station Pub offers stunning views from the balcony, the largest selection of draught beer in the Columbia Valley and delicious comfort food that includes gluten-free, vegetarian, vegan and kid-friendly options. Plus, as one of the Top 3 finalists in the recent Mott's Clamato Canada Best Caesar in Town contest, they have some serious bragging rights. Congratulations to the entire Station Pub team on your award win!
Congratulations to Dee Conklin on her Chamber Member award win! Aside from being the owner of Palliser Printing since 2003, Conklin brings her passion and talent to many other organizations in the Columbia Valley. She served as the mayor of Radium Hot Springs from 2008 to 2014, is involved with the local arts community and is a member of the Board of Directors at the Columbia Valley Chamber of Commerce.
When called upon, volunteers with the Columbia Valley Search and Rescue assist RCMP, the BC Ambulance Service and other personnel in emergency situations. Members undergo extensive and ongoing training and assist with emergencies such as organized avalanche response, rope and mountain rescue and ground and water searches.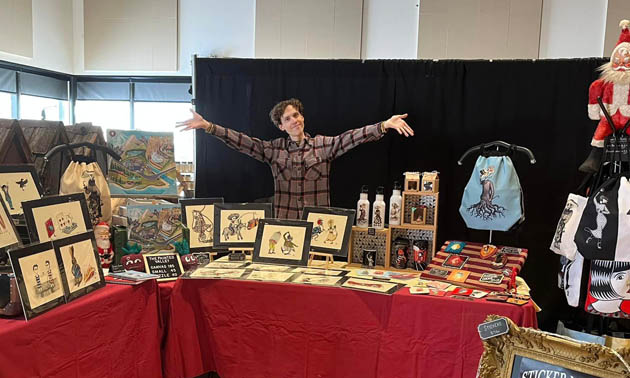 With childhood inspirations such as Tim Burton, Edward Gorey and Charlie Chaplin, it's not surprising that Japhy Shine Hunt's artistic pursuits gear towards the quirky, weird and wonderful. This multidisciplinary artist has no end to his creativity and imagination and enjoys experimentation with all things artistic: one-man character shows, music, short films, drawing, painting and whatever else strikes his fancy.
Employee of the Year - Rhonda DeVries, Big Horn Meadows
Congratulations to Rhonda DeVries, this year's Employee of the Year. Big Horn Meadows is a high-end, luxury mountain resort set in a stunning nine-acre landscape. Guests can rent fully-equipped guest rooms, suites and townhomes. Amenities include an outdoor pool and hot tubs, fitness room, playground, grocery delivery service and secure underground parking.