Waterbridge Steel in Nakusp, B.C., is ferrying change over West Kootenay waters
This West Kootenay company is ferrying passengers over Kootenay waterways and beyond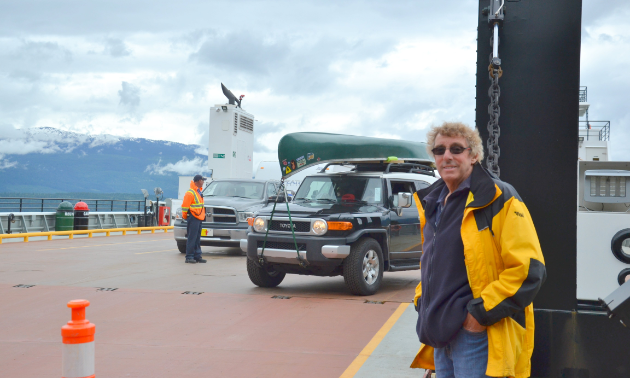 How did the Kootenay commuter cross the river?
By boarding one of Waterbridge Steel's four new ferries, of course.
Nestled within the quaint village of Nakusp, B.C., is the company responsible for transporting travellers from one side of the river or lake to the other. Waterbridge Steel Inc. is in the midst of a four ferry contract that is providing four waterways with much-needed updates in machinery. Adams Lake and Glade have already received new ferries built by Waterbridge Steel. Harrop and Arrow Park are next on the agenda.
History lesson
Waterbridge Steel began operations in 2012 when the company was assigned construction of the big Columbia ferry for the Ministry of Transportation to run in the Shelter Bay/Galena Bay run south of Revelstoke. The location in Nakusp was ideal for building the Columbia ferry because it is right on the lake so the completed ferry could be floated up to the new location at Shelter Bay when it was finished. Shortly thereafter, Waterbridge Steel was awarded the contract to build the four cable ferries, two of which are completed.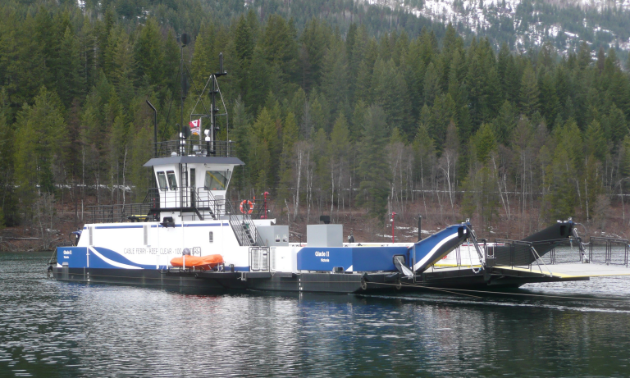 The ferries are built in modules in the shop in Nakusp. The majority of the build—about two-thirds—is done in Nakusp, such as steelwork, outfitting and electrical work. Then the ferry is trucked to either the site where they're going to be in service or the closest acceptable piece of property to use for the assembly site where the ferry is going to be. This encompasses the last third of the work to be done.
Modern, reliable and comfortable
Waterbridge Steel's ferries are a necessity, replacing aging ferries that are reaching their 50s. The new ferries are bigger, modern and built to current Transport Canada rules. "They have all the modern firefighting equipment and safety gear on them that was not on a lot of the old ferries—at least not to the standards that they're at now," said John Harding, president and owner of Waterbridge Steel. "The other ones were having some issues. Reliability is a key feature. They run smoother and are more comfortable to ride on as well.
"They're very quiet, which is good for the residents that live closeby. Harrop, for example, has people living close to the ferry terminal so quietness is a great feature for them."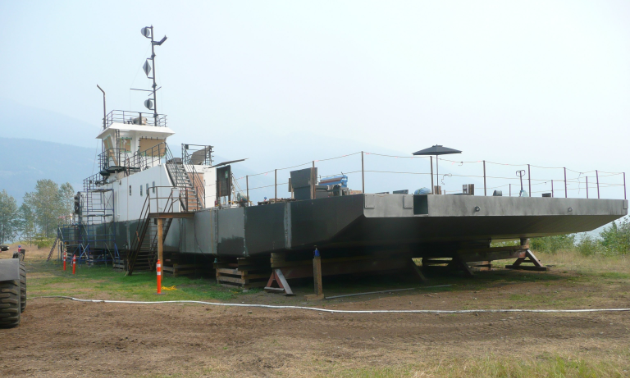 The ferries also have a green component to them. Much of the machinery is battery-operated and -charged. Ferries can be shut down between runs or at night for a couple of hours while keeping the lights and heat on so the diesel engines don't have to run 24 hours a day.
Unequivocal quality
Waterbridge Steel's most celebrated aspect of ferry construction is the quality of its workmanship. "They're being built to the highest standards in the world," Harding said. "We hear nothing but praise from the inspectors who see them. They just don't see the quality that goes into these ferries in any ferries they see from production anywhere in B.C. or in Canada."
Once the final ferry, Arrow Park, is completed next summer, Waterbridge Steel will begin work on their next assignments. "There are extra projects that will be coming up in the future," said Harding. "That will keep people occupied, working and expanding the business. There are some other projects on the horizon from the Ministry of Transportation and we've got some for other outfits on the island in Campbell River that we build in modules and ship to them from here. We can be busy shipping stuff all over the place."