A Wigwam river runs through it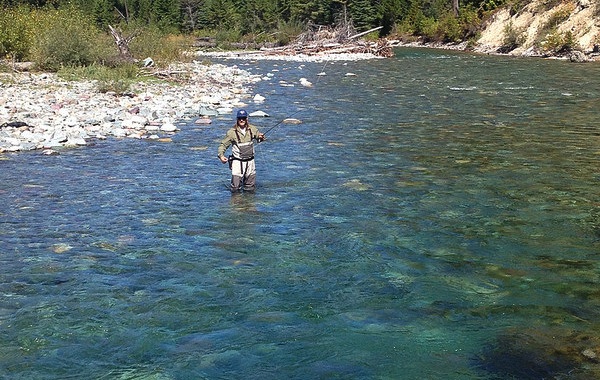 Who are you and what do you do?
Scott Deydey, Wordpress web designer at Wigwam Media. Wigwam Media specializes in Wordpress web design, SEO and Internet marketing.
What do you love about your job?
I love being able to work closely with small business owners to help their companies grow with a professional online presence.
When did you move to Fernie?
I moved to Fernie in October of 1999.
What is one thing you like to do in your downtime and why?
I love fly fishing in the summers as well as snowboarding and cross country skiing in the winters. I enjoy spending time outdoors in nature to help maintain a balanced lifestyle. Spending time in the mountains or on the river benefits my productivity and sparks creativity.
What is Wigwam Media?
Wigwam Media is a Fernie, B.C.-based web design company which provides fully customized solutions to help your brand succeed with eye-catching design and online marketing services. We specialize in WordPress web design projects as well as search engine optimization services and social media marketing campaigns. Serving the East Kootenay including Fernie, Sparwood and Cranbrook, we work with small and medium sized businesses that need an effective online presence to create professional, attractive and user-friendly websites.