Career BUZZ: Top Jobs in the Kootenays - November 2 issue

Kootenay Business has selected 10 career opportunities to feature as our Top Jobs of the week. Want to give your employment opportunities a boost? List them on the Kootenays #1 Career newsletter. We really promote your jobs! For more info contact
[email protected]
Secretary-Treasurer - Leadership Opportunity—School District 5 - Southeast Kootenay

Southeast Kootenay School District 5, located in the southeast corner of British Columbia, invites applications for the senior leadership position of Secretary-Treasurer. In this role, you will be a part of a dynamic team overseeing all aspects of the district's financial matters.
Reporting to the Superintendent of Schools, you will provide expertise and advice in the areas of finance, legal, labour relations, and corporate services to the elected board. Your role will be instrumental in supporting the Board of Education's mission and mandate.
With at least five years of experience in a senior management or strategic leadership role in finance and/or human resources, in your role as corporate officer, you will provide financial and operational support and guidance to board operations and governance.
Your qualifications include a post-graduate university degree and professional accounting designation (Chartered Professional Accountant), experience managing employees in a unionized environment, and deep knowledge of provincial legislation and related compliance requirement as it pertains to public education.
As part of our senior leadership, you will need to demonstrate excellent interpersonal and communication skills, public relations acumen, and a collaborative approach in support of our district's educational and financial goals.
Our District
We are located in the southeast corner of the province of British Columbia. Our region features spectacular mountain scenery, clean lakes, forested hillsides and wide-open spaces. With an approximate population of 36,000 most people live in the communities of Cranbrook, South Country (Baynes Lake, Grasmere, Elko, Galloway and Jaffray), Fernie, Sparwood and Elkford.
The communities and their surrounding areas are supported by resource based industries such as mining, forestry, tourism, along with other small secondary industries. Our residents enjoy the many natural amenities associated with the environment: fishing, hiking, skiing, cycling and golfing. Cranbrook is the home of the College of the Rockies, and the Kootenay Ice Junior Hockey team. Fernie is the proud home of one of the fastest growing ski developments in North America: Fernie Alpine Resort.
In Southeast Kootenay, we set high expectations for our students. Our students thrive in an innovative and academically enriched educational environment. Our caring and supportive school communities value family involvement and foster clear values that build confidence, character, and good citizenship every day. We encourage our students to participate in a wide array of co-curricular activities, and motivate each child to reach his or her individual potential.
How to apply
Qualified individuals are invited to create a profile and apply to posting E1819-006 online at www.sd5.bc.ca and follow the links under staff>employment>excluded staff. Applicants must submit a cover letter, resume, and three professional references. The successful candidate will be subject to the terms of the Criminal Review Act. We thank all who apply; however, only short-listed candidates will be contacted.
Deadline to apply: 12:00pm MST, November 15, 2018. The start date for this position is negotiable, but it is anticipated that the appointment would be effective March 1, 2019. For more information, please contact Lynn Hauptman at [email protected]. For a detailed job description, please contact [email protected]. School District No. 5 (Southeast Kootenay) is an equal opportunity employer.
Administrative/Events Coordinator—Permanent full-time

Position Summary:
With direction from the Governance Manager, the Administrative/Events Coordinator's focus will be event planning and providing high-level clerical, operational and administrative support to the Organization's Departments. Duties
include preparing funding applications and reports, correspondence and memos, schedule and organize meetings and events, take and transcribe official minutes, accounts payable for processing and provide relief for front desk reception.
Knowledge, skills and abilities:
Good event planning and/or project management skills including tracking and monitoring tasks
Good bookkeeping knowledge
Excellent written and oral communication skills within diverse groups from corporate to Community
Strong ethics and ability to maintain confidentiality
Excellent computer skills including Microsoft Office
Excellent typing skills – minimum 50 to 60 wpm
Sound minute taking and transcription skills
Proven customer service skills
Excellent prioritization, organization and time management skills, with attention to detail
Ability to multi-task effectively and efficiently
Excellent record and file management skills
Knowledge of ktunaxa/Aboriginal people and ktunaxa language and culture
Criminal Record Check
Valid Class 5 Driver's License
Education, Training and Experience:
Post-secondary education or a combination of education and experience.
1-2 years' office and administrative experience
Remuneration: Salary will commensurate with experience and qualifications and includes a favourable benefits package and pension plan. Please submit your cover letter and resume marked "confidential" to:
Amanda Gnucci, Human Resources Generalist
ʔaq̓ am
7470 Mission Road,
Cranbrook, BC, V1C 7E5;
E-mail: [email protected]; Fax: 250-426-8935
Closing Date: Wednesday, November 7th, 2018 @ 4:30 p.m. MT - Any applications received after this time will not be considered. Thank you to all those that apply, however only those selected for an interview will be contacted.
Human Resources Advisor and Program Assistant—Columbia Basin Trust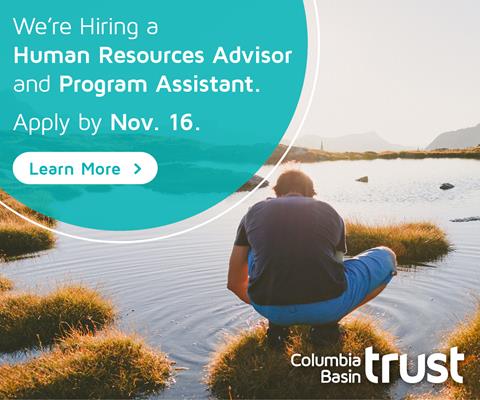 Interested in joining our team? Apply online.
Golden IGA Meat Cutter—Golden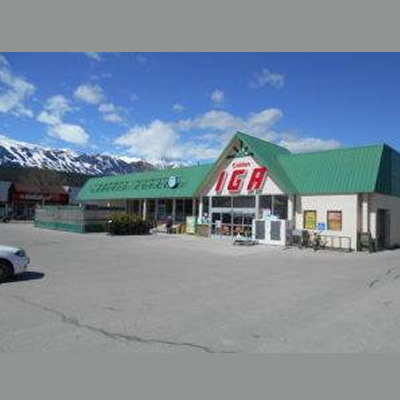 Reporting to the Manager, Meat Department, you will provide outstanding service to our customers by sharing your knowledge on the variety of beef, poultry, pork and seafood products IGA offers. As the ideal candidate, you will take pride in providing our customers with superior cuts of meat products. Apply in-store to Golden IGA, 624 9th Ave North, attn: Trevor or Cam
Mark's Work Wearhouse—Fernie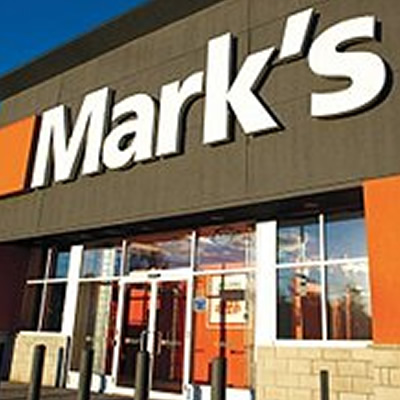 Mark's is hiring in Fernie. We are looking for 2 part-time employees: 1 permanent part-time position, 1 seasonal part-time position. Day shifts. 2-3 shifts a week guaranteed (22 hours per week). Apply in store: 1791 9th Ave, Fernie, B.C., or online at our Careers page.
Medical Office Assistant—Cranbrook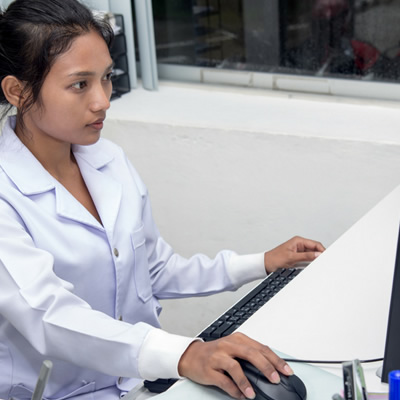 Enter and keep up-to-date records of patient history/demographics using online medical program. Provide instructions and information to patients with regard to follow up appointments, out of town scheduling and pre/post op protocols. Arrange out of office procedures and track information to ensure procedure has been carried out. File labs and other pertinent patient documentation. Apply: [email protected]
Store Manager—Creston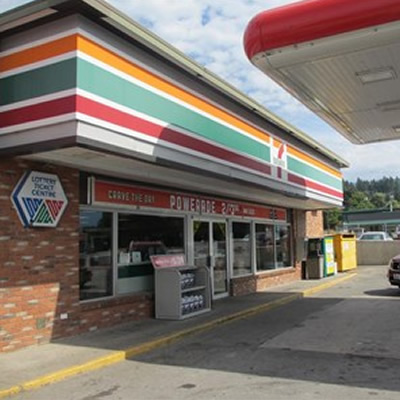 As a Store Manager, you'll contribute to 7-Eleven's success by leading a team to create and maintain an exceptional store experience for our guests. Essentially you will be running a small business with a solid, international company and brand behind you. The majority of your time will be spent coaching, supervising and directing the team; making operational and staffing decisions while ensuring world-class guest service. Apply online.
Sales Associate - The Source—Castlegar and Nelson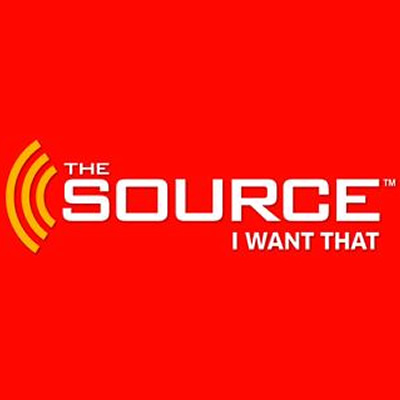 Every sales associate is provided with expert training and further development for growth into management. Be the leader you've always wanted to be in a fun, fast-paced and competitive industry. Are you a motivated team player who loves working with people? Do you have a passion for technology and love knowing about the latest and greatest connected tech? Are you a genuinely competitive person who is driven by sales targets and goals? Apply online for Castlegar position; Nelson position.
Glazier/Carpenter—Trail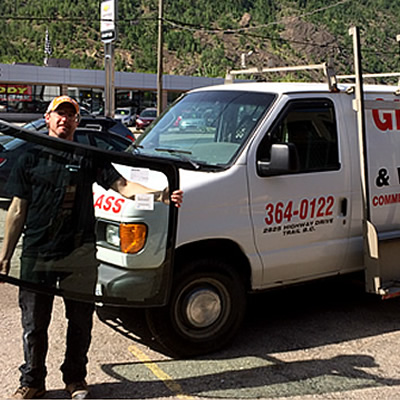 Work in small but very busy glass shop. Assist with installation of residential windows & doors, commercial windows & doors, install railings, glass showers, mirrors, etc. Prefer carpentry experience but willing to train right person in glass work. If experienced in glazing, must have head for carpentry. Apply: [email protected]
Client Service Professional—Cranbrook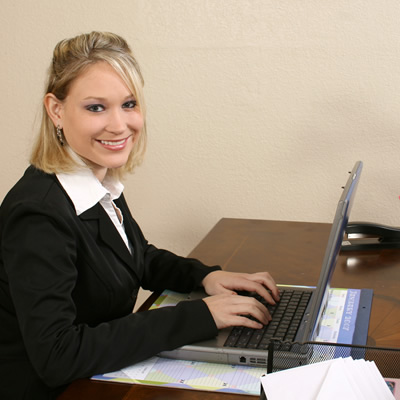 Koocanusa Publications Incorporated (KPI) Media is looking for an energetic individual who is an excellent communicator and strong team player. This Client Service Professional position involves working directly with a client base of small and large business owners, agents, and marketing managers who are located throughout the East and West Kootenay region—helping them maximize their print and Internet advertising, marketing, and promotion. Apply to: [email protected]