Planning a corporate business event
Event co-ordinator Meta Yee-Lim offers five tips on how to plan a great corporate business event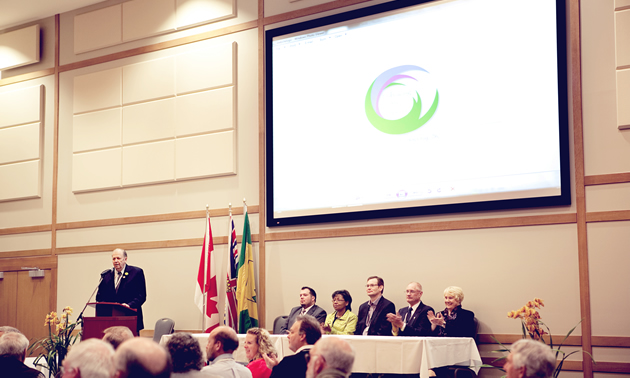 The Kimberley Conference & Athlete Training Centre in Kimberley, B.C., is a stunning venue to hold any corporate event, wedding or fundraiser. The facility, which opened two years ago, is run by event co-ordinator Meta Yee-Lim and manager Grant Sharam.
Yee-Lim has been in the event co-ordinating business for more than 14 years and is responsible for making sure those who attend functions at the centre are well taken care of. The centre does numerous conferences, weddings, banquets and trade shows of all kinds throughout the year. The space can accommodate up to 350 people and the building's location at Kimberley Alpine Resort ensures attendees enjoy their stay—especially if coming from far away—with many hotels and restaurants on site.
Kootenay Business sat down with Yee-Lim to learn some tips on how to run a corporate business event and what it takes to make it the best it can be.
Don't leave registration to the last minute
Organizers of any corporate business event or conference need to leave themselves lots of time when it comes to handling registrations for the event. You should make sure your registration deadline is at least a month before the event. That way, you have enough time to collect all the information and plan for the appropriate number of people.
Book keynote speakers well in advance
You may want to line up your keynote speakers even before booking the venue—especially if you're looking for a particular speaker, as popular speakers' schedules can sometimes be extremely tight. It's always a good idea to line up your speaker well in advance, and it's also good to ask that person to arrive one to two days before the event—not the day of the event.
Try to arrange accommodations within walking distance of your venue
When people come out for multi-day conferences, they're basically going to be at the conference day in and day out. Instead of worrying about driving and parking, arrange for hotels close by. Most hotels offer special pricing for large groups. Another reason to consider having your venue and accommodations not far apart is so that guests won't need to drive after a social event held during the conference at which they may be consuming alcohol.
Consider the agenda
Create a good agenda and be careful not to cram too much into it. Also, allow for social breaks.
Test audiovisual equipment
As an organizer, you should get to the venue early to check all audiovisual equipment and presentation material. This way, you will hopefully avoid interruptions and delays in the middle of presentations and ensure time isn't wasted.