Mandala Birth has doulas in Kimberley
These doulas dole out support and deliver babies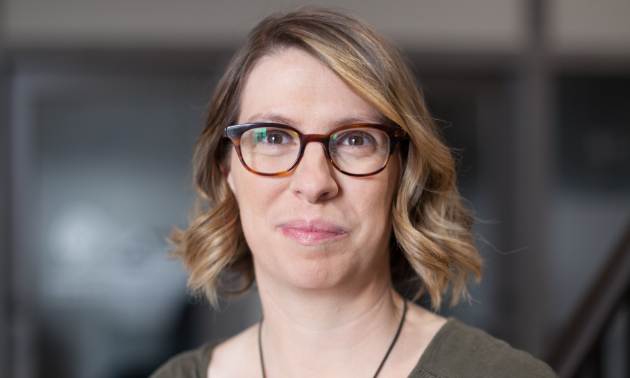 Giving birth is complicated. Rather than just conferring with a doctor, many soon-to-be mothers prefer to have a more encompassing support network that they can reach out to. Enter the doula.
Darla Sparrow, owner and founder of Mandala Birth, is a birth and postpartum doula, prenatal educator, registered holistic nutritionist, placenta encapsulation specialist, ordained minister and mother to three rowdy boys.
"I enjoy assisting women and families through pregnancy and birth in an empowered and holistic manner," Sparrow said. "The more time I spend with couples leading up to labour, the better outcomes they tend to have. As a childbirth educator, I've created my own course materials and teaching has become one of my favourite parts of Mandala Birth. I love sharing stories, tips, techniques and encouragement with expecting families."
The roots of Mandala Birth
Sparrow's business is based in Kimberly. There are a number of reasons she chose to set up shop in the Bavarian City.
"Kimberley is a bustling and growing little town and I have so many clients who live here," she said. "I know Kimberley folks appreciate not having to drive to Cranbrook for classes and I hope that Cranbrook residents will take the opportunity to come have dinner or shop before classes or events and get to know our town a little better."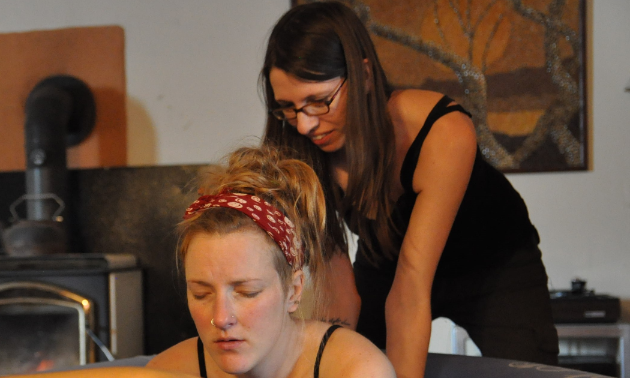 Sparrow has a decade of experience as a doula and has been in the Kootenays since 2014. She recently doubled down on her commitment to Kimberley residents by moving into a new studio space at 345 Marks Street, behind Togs 'n Toys.
"It's a lovely bright room with space for up to five couples for our prenatal classes," said Sparrow. "Having a brick and mortar space makes meeting clients and holding classes and workshops more feasible. We're excited to hold community events going forward. We hope the Mandala Birth studio will be a community hub for expecting and new parents for years to come."
Plenty of support
Mandala Birth was a one-woman show until 2019, when two more doulas were added.
"We work as a collective, which makes our on-call lifestyle more manageable for ourselves and families, as well as giving clients the peace of mind to know they will undoubtedly have one of our doulas at their birth," said Sparrow. "We back each other up and share care so that women get to know us during pregnancy. All of our doulas are such incredible, caring and compassionate women who are passionate about birth. I know how much the village makes a difference in the birth experience and those first months postpartum."
Mandala Birth offers more than just doula services. The company provides placenta encapsulation, lends books, hosts classes and workshops and offers rental equipment, such as birth pools and TENs machines.
"I'm passionate about families having support through such a life-changing event," Sparrow said. "The time we put in with clients benefits them so much through labour and postpartum. It is my absolute joy to hold space for women as they labour, witness their strength and afterwards hear them say, 'I did it!' "