Making the magic happen in Kimberley, B.C.
Lucas Roach of Big Magic Design is proud to serve Kimberley clients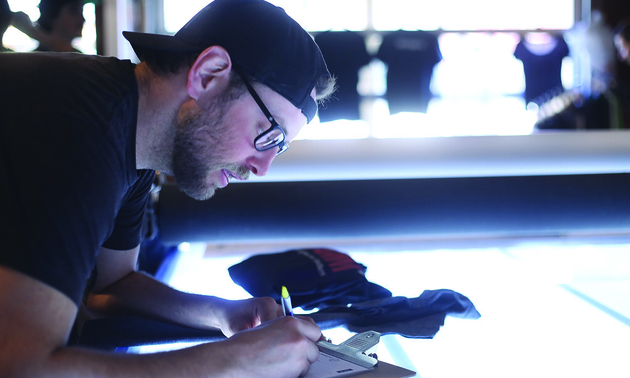 Lucas Roach is a partner at Big Magic Design in Kimberley, B.C., where he creates content and designs to appear on signage, apparel, advertisements and more. Roach was recently nominated for our 40 under 40 list, so we asked him a few questions about his entrepreneurial success.
Describe your business in a few sentences.
We're in the business of making things look good.
What's something that happened in your business recently that you were especially proud of?
We've recently expanded to offer large-format digital printing for vinyl stickers and small signage.
Tell me about something you struggled with to get your business established and how you overcame it?
Starting out was easy, it's keeping it going and growing that's been the main challenge. Making the time to assess and improve the day-to-day has been crucial in overcoming that.
What's your superpower and why?
My superpower is being terribly average. I wish I knew why.
In terms of your business, what are you most excited about in the future?
Excited to polish our portfolio to start getting bigger contracts with more in-depth branding.