Crafting a strong business relationship
Kimberley's Funk Haus Craft Lab is run by three dedicated entrepreneurs who found their respective niches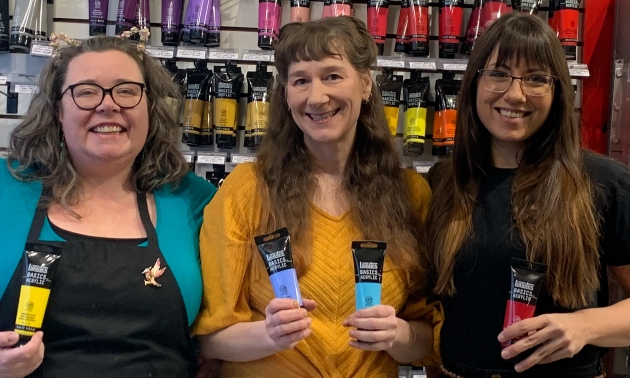 Jess Murrell, Brigitte Franyo and Jaime Funk have a great thing going on. They are the owners of Funk Haus Craft Lab, a bustling little business in Kimberley that caters to the arts and crafts community.
Franyo and Funk were already longtime friends when Murrell brought her food truck into town from Ottawa. She opened the J2 Ranch Meat Shop in Funk's catering business, The Green Door. Once the three started working together, a business relationship naturally developed.
We asked this eclectic team a bit about their company, and they were happy to share: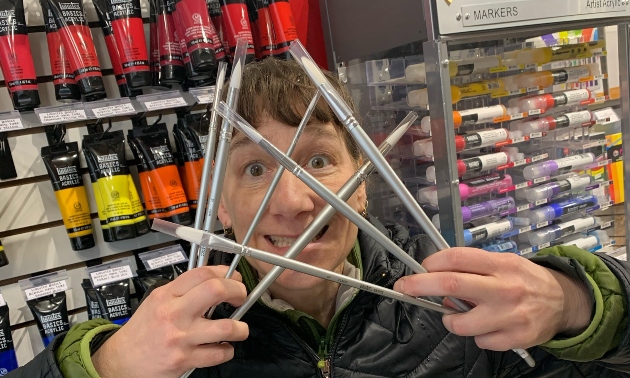 - Photo courtesy Funk Haus Craft Lab
What inspired you to start a business together?
We all were crafters and it was very apparent in the last few years that there was a lack of high quality arts and crafts supplies to purchase in Kimberley. We were all getting sick of buying online and felt we needed to start selling great curated products to the makers, crafters, artists and hobbyists of the area.
What individual skill sets do you each bring to the business?
We all have had our own businesses in the past (Brigitte still has Snowdrift Cafe, wanna buy a cafe?), all of our past endeavours had been in food service and we all wanted to not be in it anymore. Brigitte is a wonderful oil painter, actress and dabbles in sewing, crochet and more. Jess has a side business, BB Goat, making high-quality vegan handbags and other fun textiles. I've always been a crafter. My latest obsession has been polymer clay and I have a small business, Funk Haus Creative, selling jewelry and ornaments.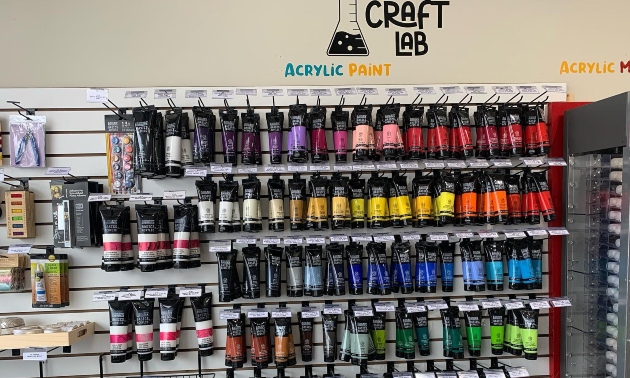 - Photo courtesy Funk Haus Craft Lab
What challenges have you overcome in the process?
We feel quite blessed that we were able to find a space in the Platzl, get it renovated quickly and start selling our goods. Opening a new business is always a challenge. Jess is a powerhouse when it comes to getting things done, so it all happened quite smoothly.
What are your goals for the future of Funk Haus Craft Lab?
Our future goals for The Craft Lab are to optimize our website for online sales, branch out into new products and new categories of supplies, and of course, to keep on having a really cool place to encourage creativity!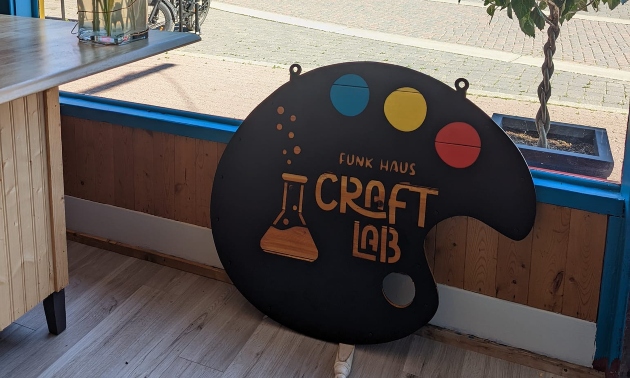 - Photo courtesy Funk Haus Craft Lab
If you could give your younger self one piece of business advice, what would it be?
One piece of advice for my younger self would be…don't be scared, intimidated or ashamed for being a weirdo and having different ideas for your world. There are lots of us out here, we just need to find each other.