Bennys are a specialty at Broken Paddle Diner in Kimberley
Broken Paddle Diner in Kimberley will break your hunger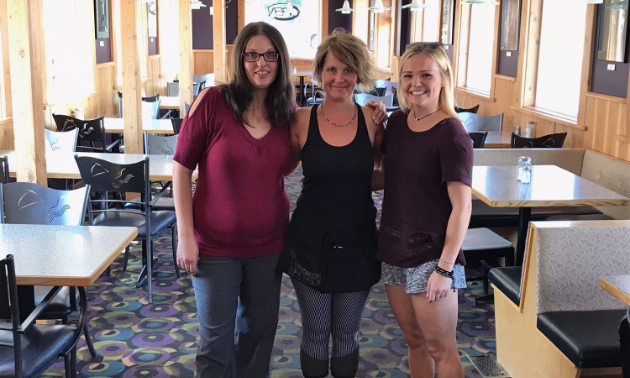 Broken Paddle Diner (formerly BJ's) has been a Kimberley mainstay since 1979. The eatery's reputation of good food and service in a warm and friendly atmosphere have persisted despite changes in the Bavarian city and the restaurant.
New management took over last year, and they've been hard at work building upon what's worked in the past as well as implementing changes to keep things fresh. Korene Molloy, co-owner of Broken Paddle, outlined all the recent happenings at the Best Place to Eat and Drink award-winning restaurant.
What's a recent trend in your business that has you excited?
Our entertainment four nights a week has been a hit. Kimberley is such a great place to be and has been so welcoming.
What's new in your restaurant and how is it selling?
We have put out new menus in both the diner and pub side. Both have been received amazingly well.
What is your restaurant's signature dish?
Our new eggs benny menu has really been a hit: steak benny, bacon cheeseburger benny, gluten-free benny and, of course, the infamous huevos avocado benny. Choices for everyone.
When did the change take place from BJ's to Broken Paddle Diner? Why change the name?
The name change took place in May 2017. We took over in September 2016 and we've been waiting a long time to do this. We wanted to rebrand the place. We know for some it will always be BJ's, and that's okay.
How does your restaurant create an enjoyable atmosphere?
We have friendly staff that truly care. That alone makes it a great atmosphere. Combine that with some great eats and treats—you simply can't go wrong.