Beautiful, accessible Kimberley
For an alternative to the intensity of the mega-resorts, experience the charm of Kimberley, B.C.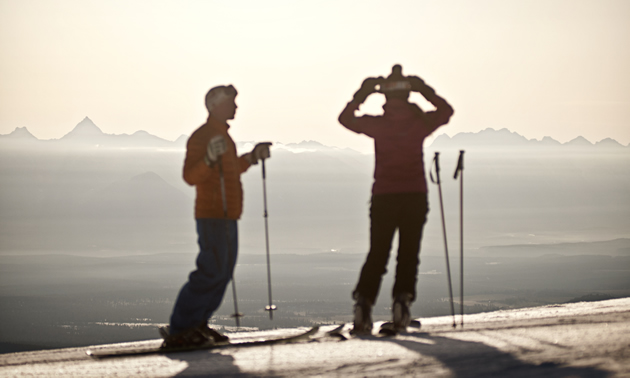 Visitors laugh when staff at the visitor centre in Kimberley, B.C., tell them that by the end of their day on the ski hill, some local will probably invite them home for a barbecue. The fact is that lots of those visitors have made a point of stopping on their way out of town to tell those staff members, "Holy … that actually happened!"
That's just the kind of place Kimberley is, and it's the kind of place that more and more visitors are seeking. For some, the appeal of the high-end resorts has diminished—the crowds, the expense and the city-feel are getting old. Vacationers are looking for the less urbanized, friendlier place where they can experience a community's flavour as well as its amenities.
"Our 'one traffic light' campaign is pretty effective," said Jesse Ferguson, executive director for Tourism Kimberley. "It's a bit cheeky, and people like it."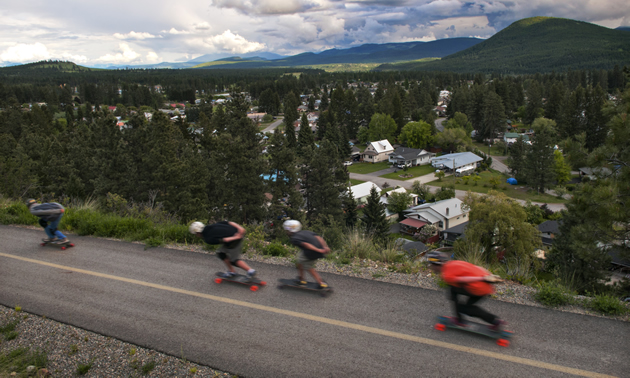 Visitors are learning that Kimberley has excellent golf courses, extensive mountain trails, wonderful nordic and downhill skiing, and accommodations that rival those in, say, Whistler, for half the price. And the little city and its surroundings are beautiful. It's clear that Kimberley is an attractive, accessible alternative to the mega-resorts.
Ferguson said that the weak Canadian dollar and the economic crisis in Alberta have supported tourist visits to Kimberley. This summer there was an increase in the number of visitors from both the U.S. and Alberta, particularly from Calgary.
"People are still travelling, but not (so much) to the super-expensive resorts," Ferguson said. "They're looking for a little more value, and Kimberley fits perfectly for them. The feedback we're getting at our visitor centre and online is that the word is really spreading."
Kimberley is continuing to gain traction with a number of large-scale events, resulting in a noticeable increase in tourism. In summer 2016, Kimberley was part of the Single Track 6 mountain bike event, the Black Spur Ultra Marathon trail running event, the Round the Mountain Festival and many community and cultural events.
The biggest growth area in Kimberley's tourism amenities is its trail system.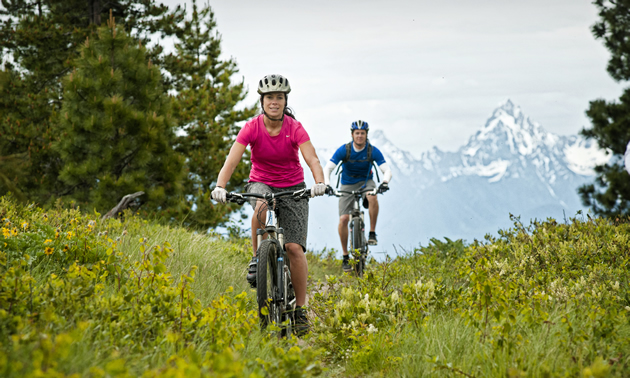 "People are now coming to Kimberley specifically for our trail network," said Ferguson. "Mountain biking and trail running and hiking are things that Kimberley didn't really promote 10 years ago, but we have to tip our hat to the Kimberley Trails Society for doing a heck of a good job getting the trails in amazing shape, building trails constantly and getting grants left and right—just working their butts off—and man, is it ever attracting the tourists. By far our number one question here at the visitor centre is, 'Tell me about your trails.' "
Ferguson explained that the primary job of Tourism Kimberley is to fill hotel rooms, "whether it's by attracting new events or marketing campaigns through TV, radio, print and online, providing a return on investment for our stakeholders.
"We're a drive-to destination," he continued. "When it comes to filling hotel rooms, we can't count on passersby—we're not on a major highway like Golden and Revelstoke and Fernie. We have to fight a little harder, because we have a lot of competition—our potential visitors have a ton of options. If you come to Kimberley, it's intentional (and) we offer something unique and special and specific to Kimberley."