A community for the East Kootenay
Forest Crowne is a cohesive community in a tranquil setting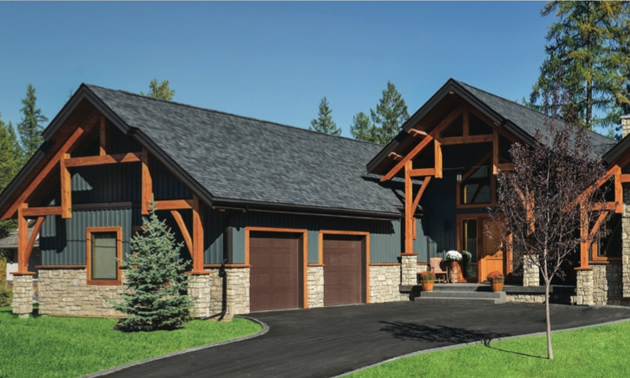 Forest Crowne is a new and growing neighbourhood tucked just outside Kimberley, B.C.
"The community itself is amazing," said Carl Lauren of Tyee Homes, Forest Crowne's preferred custom builder and exclusive cottage builder. "You're so elevated, and you're sort of on a plateau, so you get a lot of sun. You're sheltered by the wind, and you get a lot of views in all four directions."
Lauren's company has built about 20 homes to date in Forest Crowne, a neighbourhood he also described as a well-established community. New residents can choose a cottage package—Tyee Homes offers six different predesign cottages with a list of options—or a custom home. The latter option involves a unique design and lots of input from the client.
Lauren is also looking forward to working with United Communities on new product types for future phases. He said he is looking forward to expanding what Forest Crowne has to offer with villa-style housing that could be available within the next couple of years.
Overall, Tyee Homes is a very diverse company in terms of what it offers.
"We like to build really nice homes," said Lauren. "It doesn't matter how they're built—conventional, modern, contemporary, traditional, timber-frame, log—it doesn't matter. We just like to build really nice houses, and that is how I would describe the housing in Forest Crowne."
Tyee Homes is certified with Built Green. This national program shows that builders are meeting high standards in efficiency.
"We work closely with United Communities and I can't say enough about their ability to develop first-class subdivisions," said Lauren. "Moving forward, Forest Crowne is the place to go. It has really turned into a well-rounded community."